---
Dodge Truck For Sale Page 103
For Sale: 1949 Dodge B-1B Pilot House Long Bed Pickup $5,250 Cash Only (Macdoel, CA)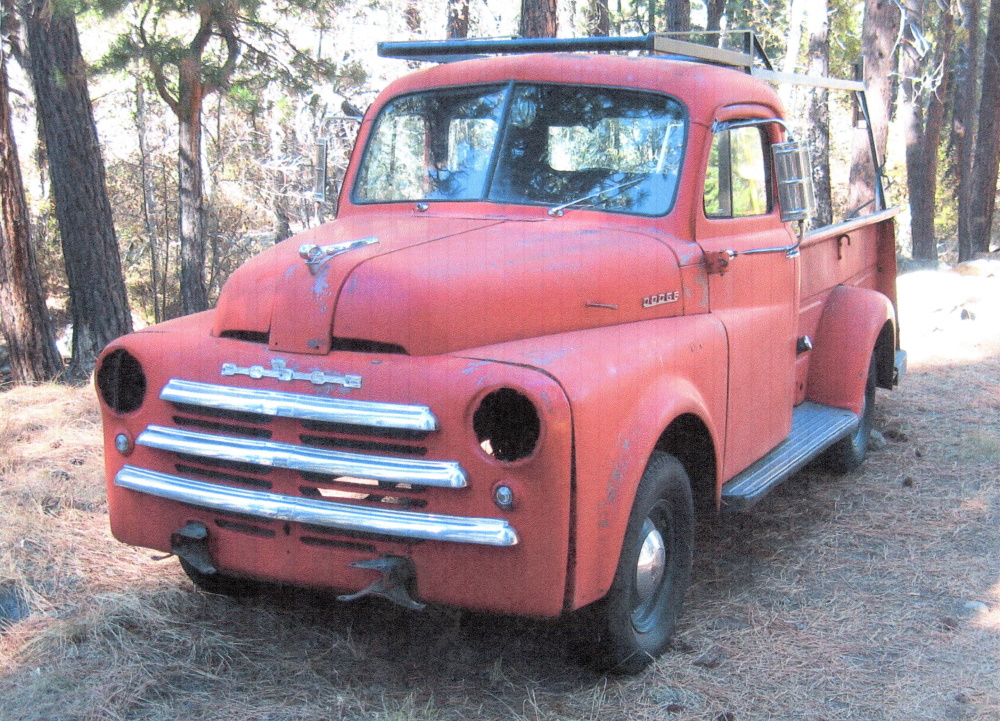 This truck was obtained from a retired friend of Steve's, with the engine having a rod knock. His friend could not afford to repair it. The engine was removed and taken apart. The cam bearings were removed and the block was hot-tanked, revealing numerous cracks; which cannot be repaired. A replacement used engine is included with the sale.

All parts which show as removed are present. This truck was a working truck utilized in the construction business. When it was running, it was unstoppable but very slow. Top speed might be 60 mph. It has a four speed transmission. It comes with a spare transmission with synchromesh second, third, and fourth gears. The truck has a heater. All the glass is good, but the rear pilot house glass needs new seals.

The interior needs a new headliner, kick panels, and door panels. The truck was repainted many years ago, and the red color is not correct. The original honeycomb radiator leaked, and has been repaired. The bed floor has diamond plate steel on it, and the existing condition of the original bed floor underneath is unknown.

Truck comes with a lumber rack. The only rust in the cab is limited to the very bottom of one door. There is no other rust. The truck rolls fine, and can be easily loaded onto a trailer. An original factory shop manual is included. A rebuilt clutch and pressure plate is included. One would need to obtain a pilot bushing and a new throwout bearing. Some of the wiring needs to be replaced.

Title to the truck is available; but the truck has not been registered for a few years. It is not non-oped, so back fees may need to be paid. As snow will arrive shortly where the truck is located; it will need to be moved soon, or it will not be able to be moved until late spring or early summer 2021.

Steve is selling the truck because he has three other projects he is currently working on; including a Dodge W200 and two early Thunderbird Square Birds, and he doesn't have the energy to make this great old truck run again.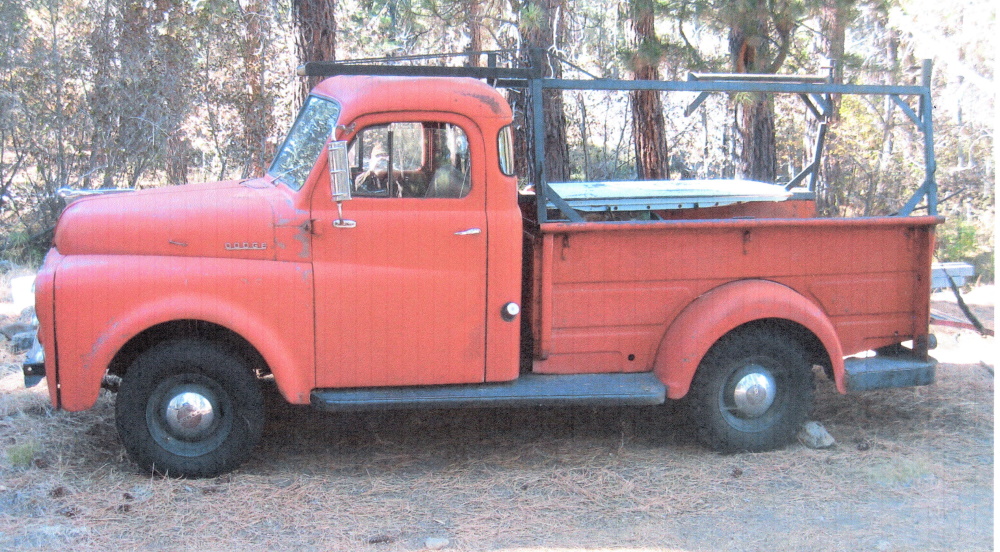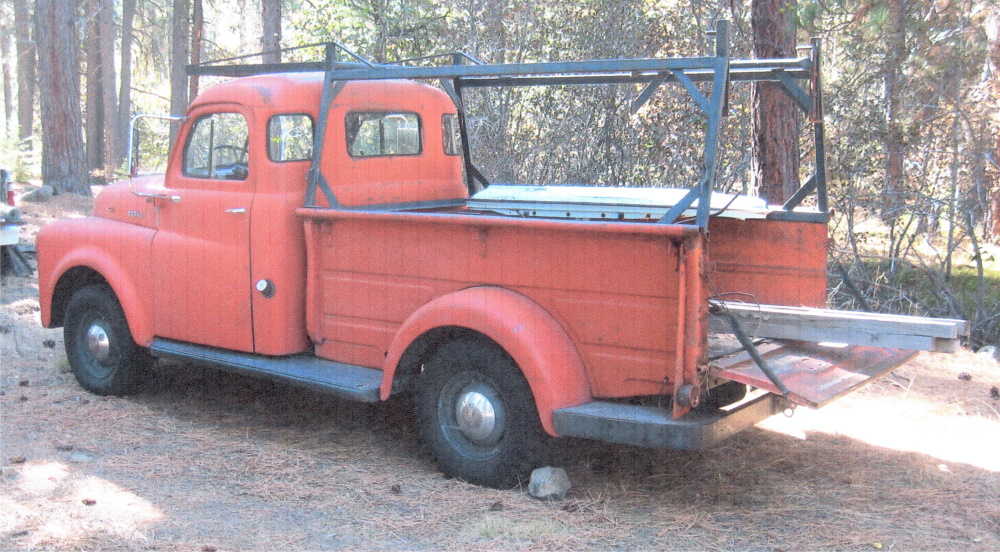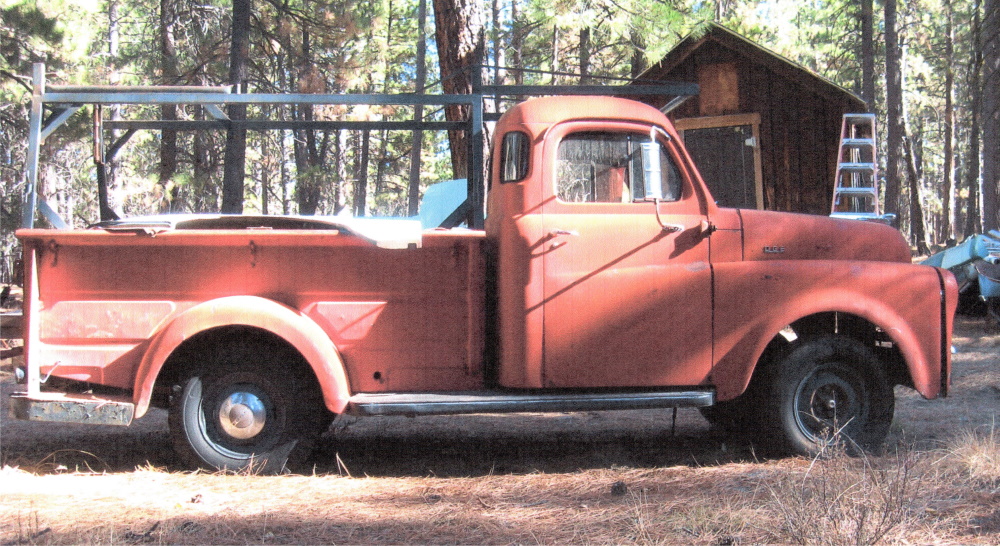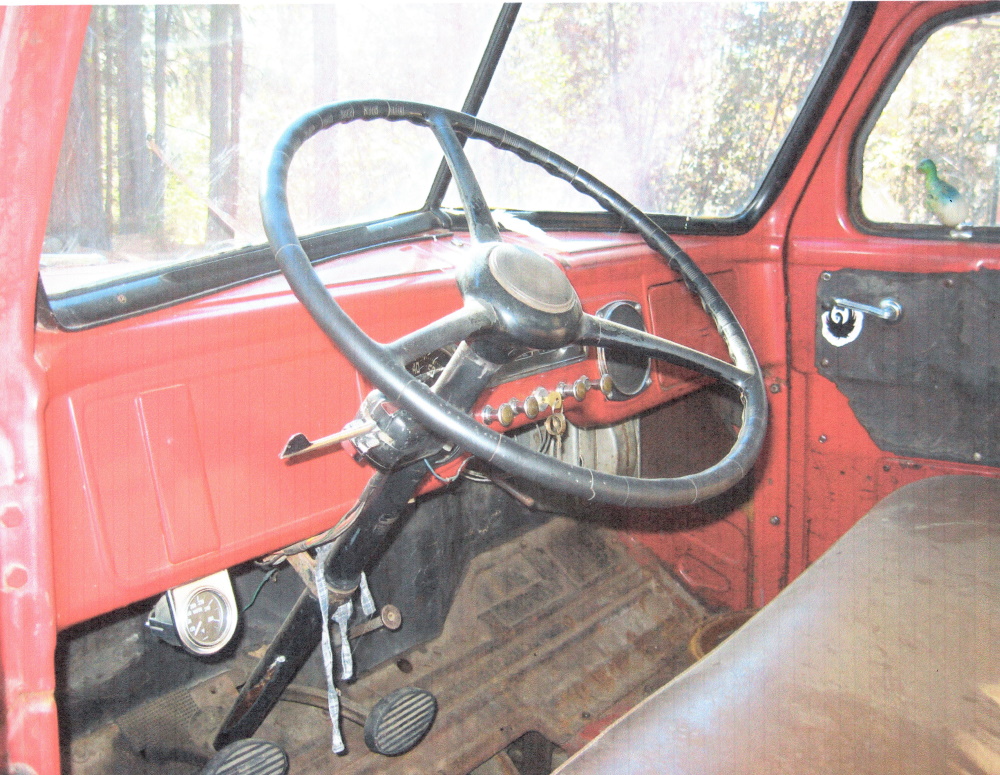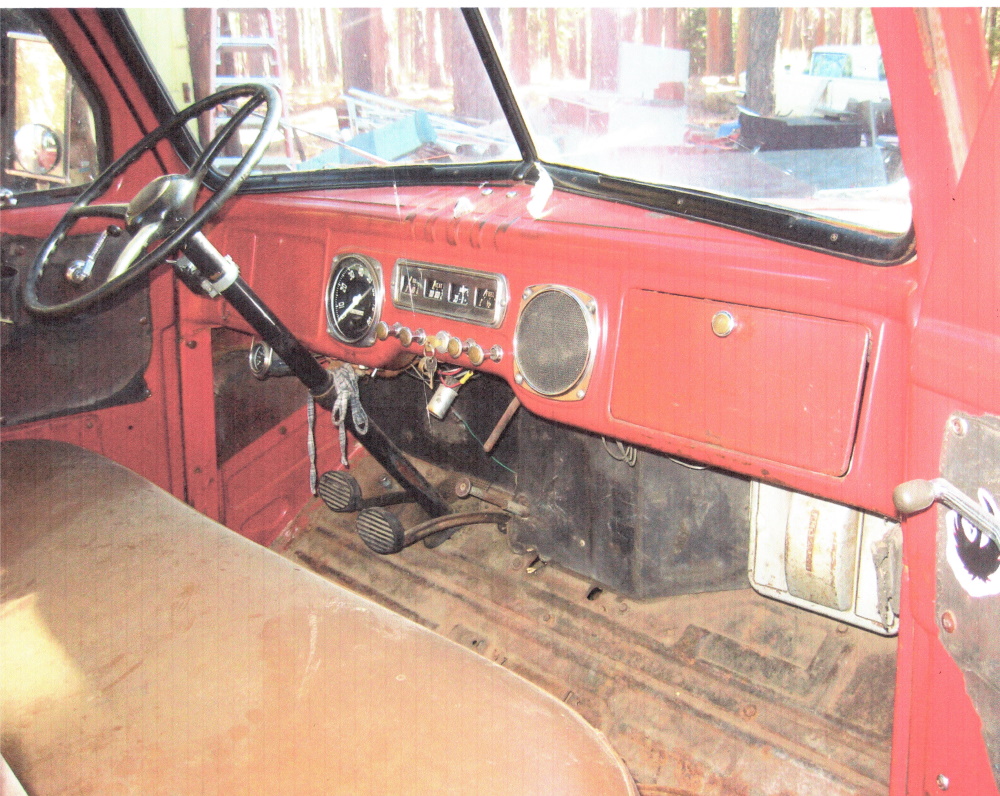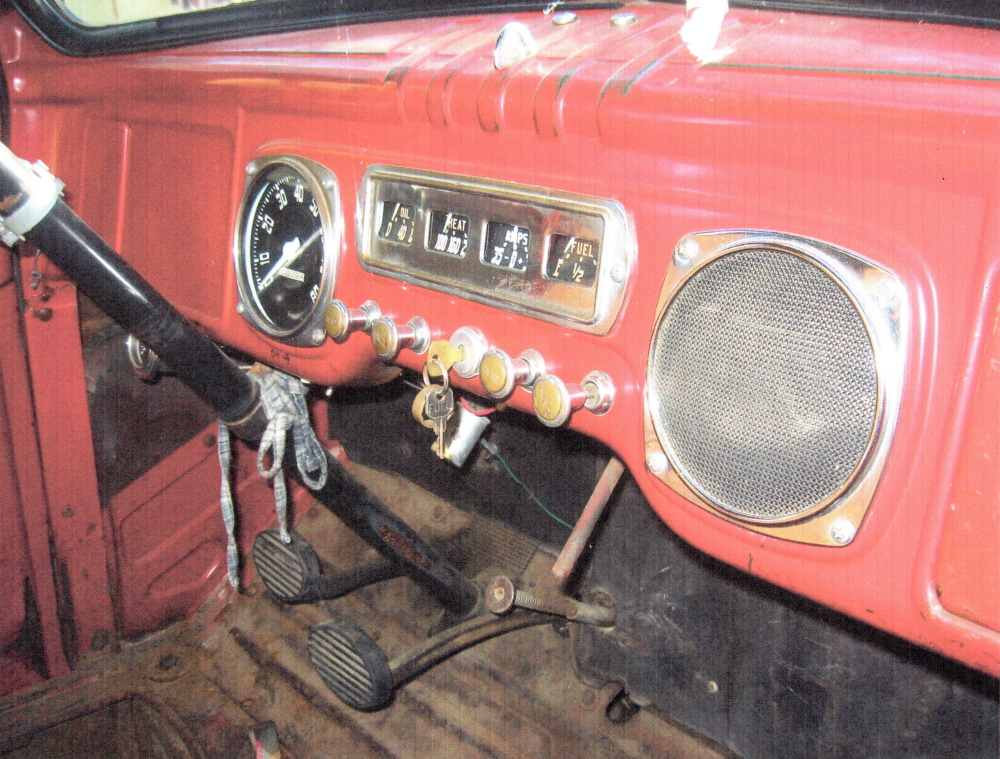 Steve is asking $5,250 Cash Only for his truck. If interested you can contact Steve at: royalengineers@sbcglobal.net or call 530 398-4600 Evenings Only 7:00-10:00 PM (Pacific Time). The truck is located in Macdoel, CA.


---
Do you want to sell your truck? Please email me pictures along with a description of your vehicle including the price you want to get for it, and I will add it to the Dodge Truck For Sale page.




Joe Leonard 2020-12-11