---
Dodge Truck For Sale Page 106
Dan Dunlap's 1990 Ramcharger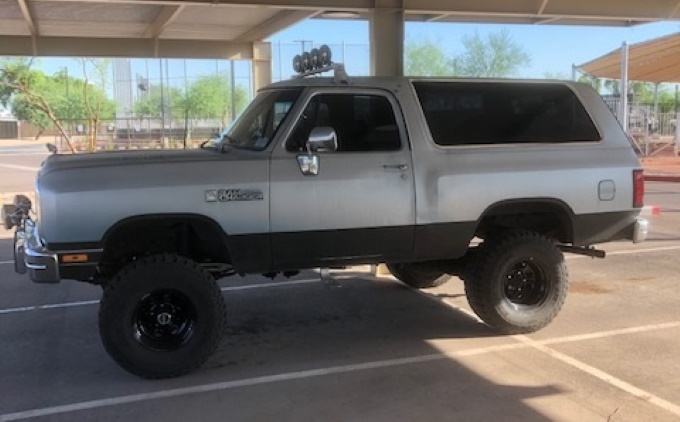 Dan has decided to sell his 90 Ramcharger. He is asking $15,900 for her. He says it is time for someone else to have fun with this Dodge.

Dan has owned his 1990 Dodge Ramcharger for 16 years. It has 160K original miles, a bone stock interior with automatic transmission, A/C, cruise control, 318 motor, AM-FM radio with a CD player. It also has ceramic headers, #40 exhaust and no cat. Dan's Ram Charger has Rough Country suspension with a 5" lift, 33 x 15 Mickey Thompson tires, and black Craiger wheels. Best of all, it has 456 gears front and rear.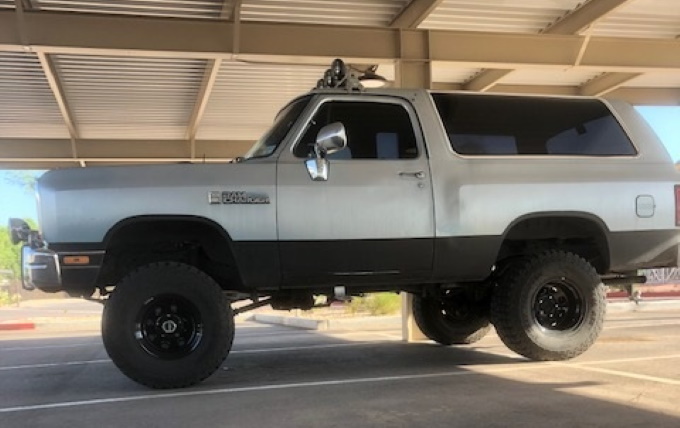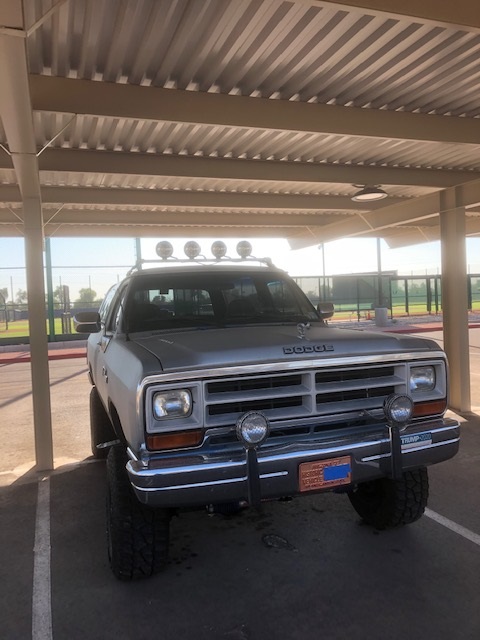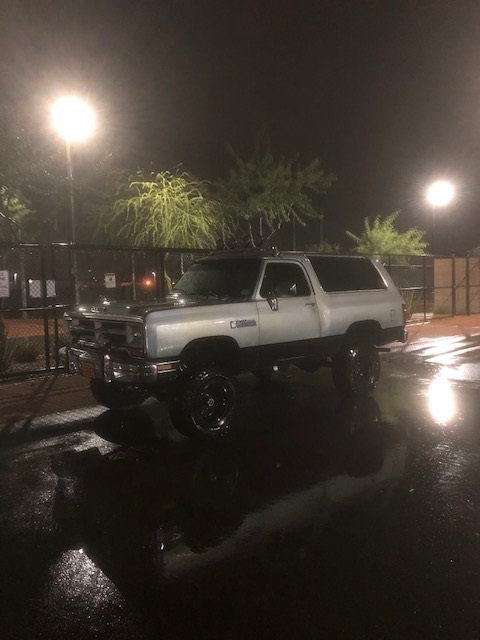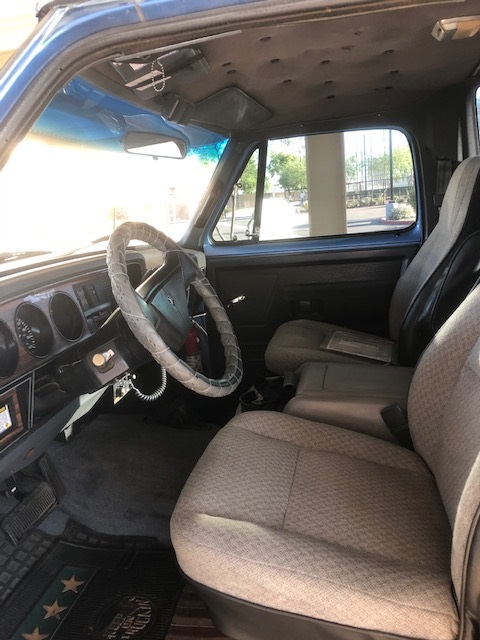 To learn more about Dan's Ramcharger you can email him at: Dan.Dunlap@brewers.com He is in Phoenix, AZ.
---
Do you want to sell your truck? Please email me pictures along with a description of your vehicle including the price you want to get for it, and I will add it to the Dodge Truck For Sale page.




Joe Leonard 2021-07-19