---
Gallery Page 3
Joe's RARE 77 Adventurer SE 150
This is a rare beauty! It is a numbers matching, 440, Stepside, Adventurer SE 150. We figure there were less than 100 produced like this in 1977. Joe's truck still has less than 100K. He has stripped it down to the frame, had all the body work and paint done. He builds custom furniture so he made the wood slats for the bed our of Hawaiian Koa Wood...and is it gorgeous. All the chrome is either new or rechromed. Joe found his Adventurer in the free classifieds in Hawaii where he lives. You can send your comments to Joe directly by emailing him at: HawaiiMopars@aol.com

UPDATE: Slowly the little stuff goes back on! Looking great!

UPDATE: FINISHED! GREAT JOB!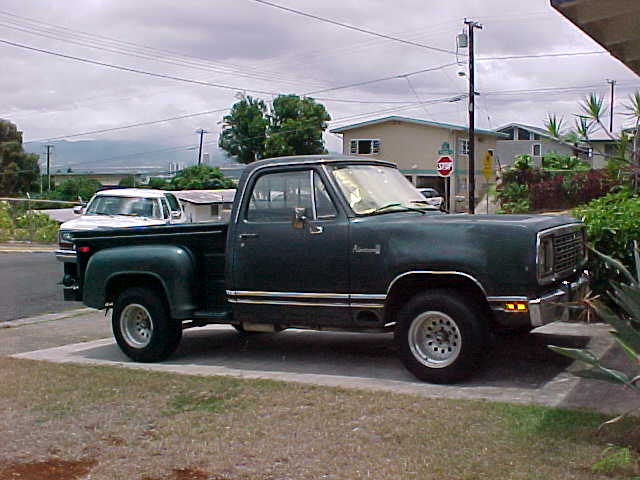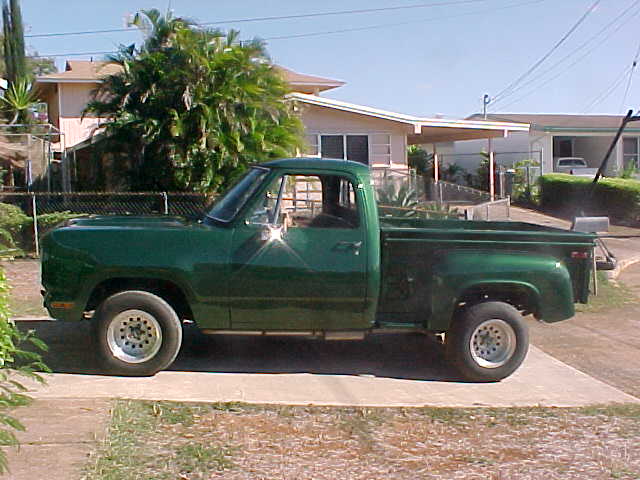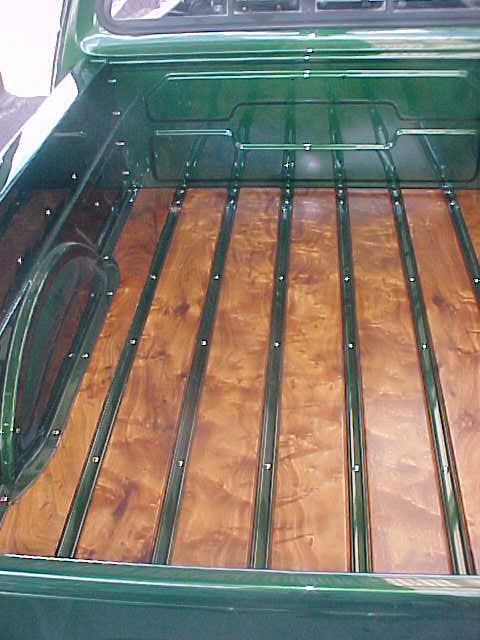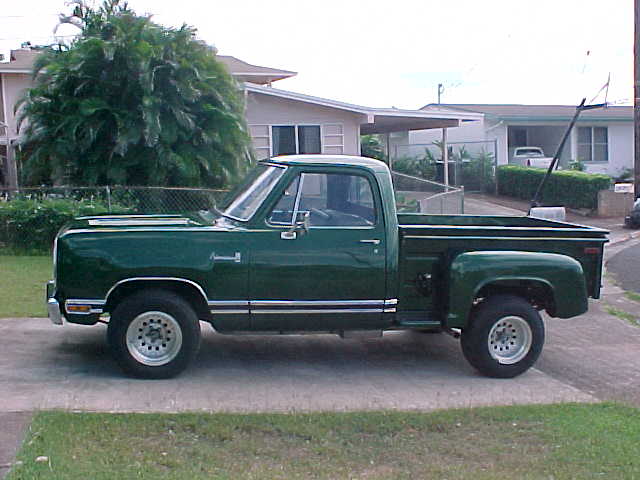 ---
Are you proud of your Dodge truck or car? Want to show it off? Please email me a pic along with a description of your vehicle and I will add it to the Gallery.



Joe Leonard 2007-05-27