---
Gallery Page 26
Jesse and the "Outlaw"
Jesse found this 78 truck at the salvage yard for $500 and is ready to fix it up. Hopefully we will see the "after" pictures soon. Keep watching for UPDATES. It has a 318 and a blown out 727 transmission. Jesse has done some minor work to the 318. He has installed headers, an ignition system and added a K&N air filter. He found out that the more he fiddles with the distributor timing the better performance he gets. He is working on a 360 out of an 82 to put into this "Outlaw". Then comes the body work!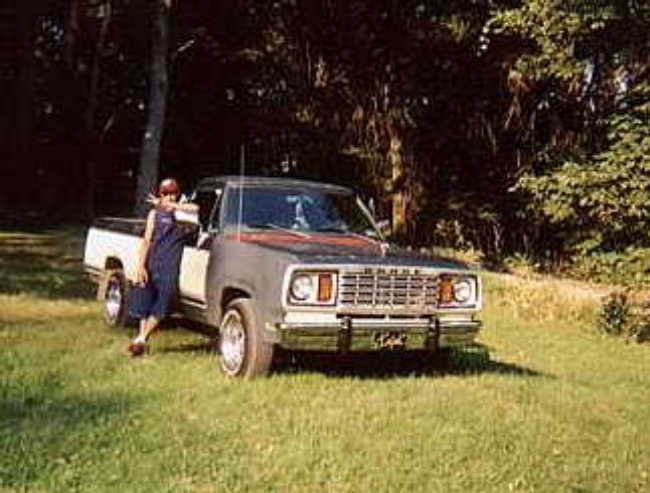 ---
Are you proud of your Dodge truck or car? Want to show it off? Please email me a pic along with a description of your vehicle and I will add it to the Gallery.





Joe Leonard 2007-02-09