---
Gallery Page 33
John Guedel's 1977 W200 Club Cab
John's truck has only 57,000 original miles on it! It is a full time 4WD, 360 with headers and dual exhaust. This 77 has a long bed, Club Cab and is a 3/4 ton truck but is built like a 1 ton. It cannot be stopped. John has pulled 10,000 pounds with ease! What a great truck!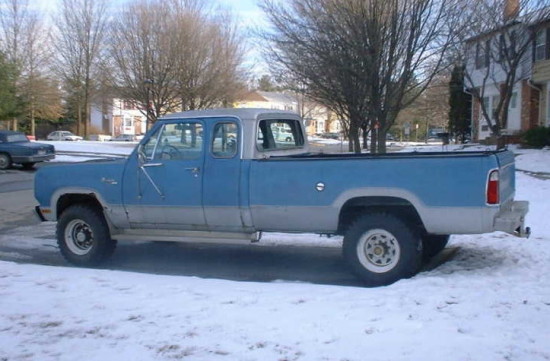 UPDATE: John uses his truck for farm chores. He has 4 Mercedes, but it's his truck that gets all the compliments! Nice truck John!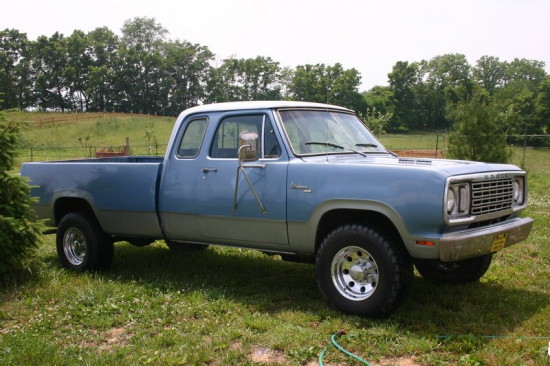 UPDATE (December 2011): John is hoping to have his truck out of the garage by the end of the year. The clear coat he just put on it came out rough, so he has lots of sanding to do.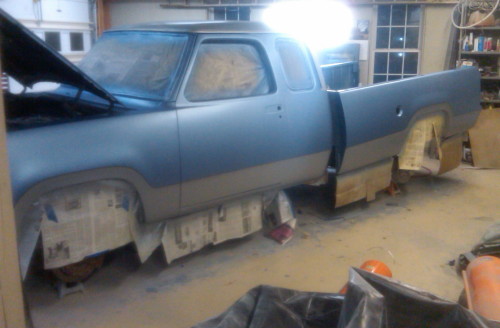 ---
Are you proud of your Dodge truck or car? Want to show it off? Please email me a pic along with a description of your vehicle and I will add it to the Gallery.




Joe Leonard 2007-05-08