---
Gallery Page 44
Michael's 1979 Power Wagon doing what it's supposed to do!

Michael's Power Wagon is a 150 Custom 4x4. His father gave it to him in 1998 for his 16th birthday. The truck came with a 318 and he put a 360 in it bolted to a 727 automatic. When he got the truck he tinted the windows and put a stereo system in it. It has a JVC head-unit, an Alpine 800 watt amp, and two Sony 12" subs. Next he bought 31x12.50 Super Swamper Thornbirds, and installed a CB and scanner. Michael now plans to paint his Power Wagon electric blue with metallics and silver with metallics. He also plans to put in a 4" lift kit with all four new leaf-springs and 33x14.50 MT claws mounted on new 15x12 chrome wheels. He is going to add chrome bumpers, chrome brush guard, chrome nerf bars, chrome bed rails and a triple-double roll bar and several other components.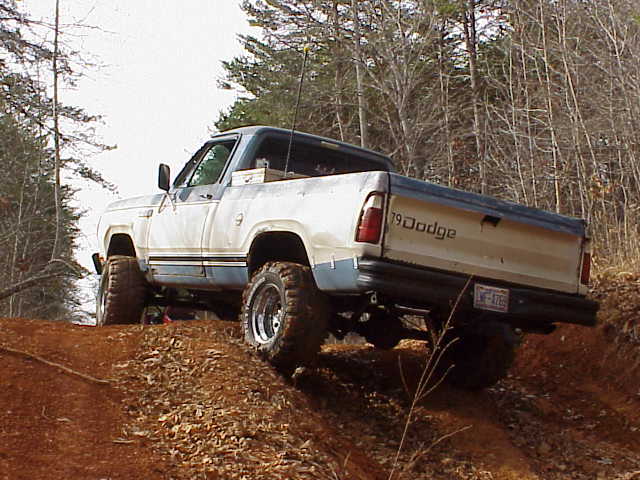 ---
Are you proud of your Dodge truck or car? Want to show it off? Please email me a pic along with a description of your vehicle and I will add it to the Gallery.




Joe Leonard 2007-01-07