---
Gallery Page 54
Patrick Murphy's Trucks



70 & 71 1/2 Ton Dodge Trucks, 2000 Dodge Ram 2500



Pat owns three great trucks. Above left is a '70 1/2 ton, 318, 4-speed, long bed. Above right is his '71 1/2 ton, seized 318, short bed and the new one below is a 2000 Ram 2500, V-10 (488ci), 5-speed.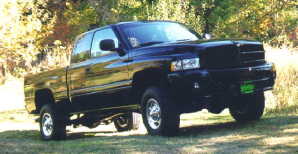 ---
Are you proud of your Dodge truck or car? Want to show it off? Please email me a pic along with a description of your vehicle and I will add it to the Gallery.




Joe Leonard 2007-02-08