Gallery Page 70
Hank's Restored 1954 M37

This is Hank's 1954 Dodge M37 before and after restoration pics: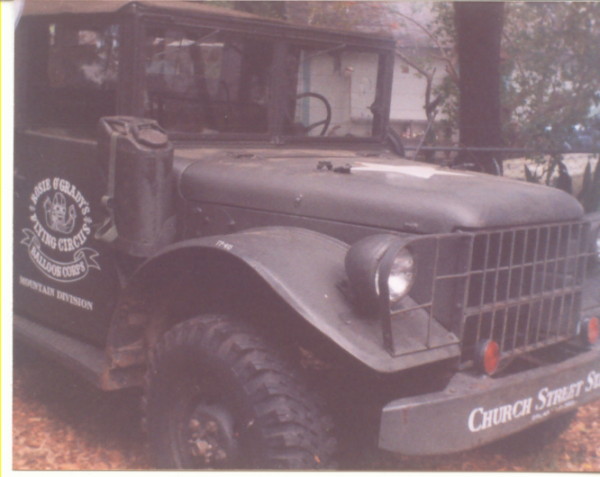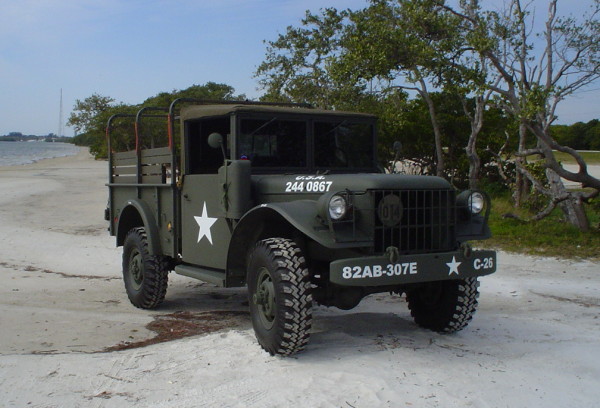 Hank found it quietly disintegrating on a farm in Wachula Florida, where it had been stored under cover for about 7 years. The M37 was brought back from Germany in a cargo container in the '70's along with a bunch of WW 2 memorabilia. It was used as a parade vehicle in Orlando Florida by a bar called Rosie O'Grady's in a tourist strip called Church St Station. After the bar sold out, it was retired to a farm by the owner.

The markings are all in original locations & the correct numbers as he found when sanding off the old paint. The exception is the "U.S.A." was substituted for "U.S. Army", to prevent any conflicts with the military. The front bumper reads 82nd Airborne, 307 Field Engineers, Company C, truck #26. The truck was disassembled & stripped, epoxy primed & painted o.d. green. The 5 + coats of paint kept it remarkably rust free, even if they were a pain to remove. All replacement parts were either NOS or good originals. Brake system was completely replaced, as were the fuel tank & lines. The engine is the original 230 cu in flathead six, with a military rebuild tag at 24,000 miles in 1974. Transmission is the NP420 new process, with a 2 speed transfer case, and axle gearing is 5.89. It is all original & in good working order. Current mileage is right at 39,450.

UPDATE: Hank has been driving his truck for over a year now and it performs excellently. He has had his truck in the 4th of July and Labor Day Parades and it was a big hit!

Hank's email address is: HankG@uniquecabinetryinc.com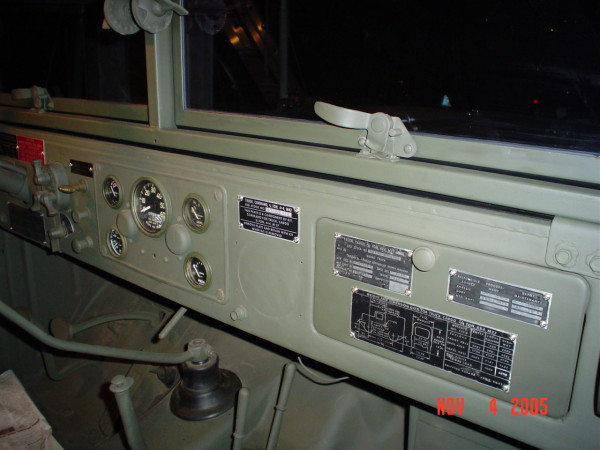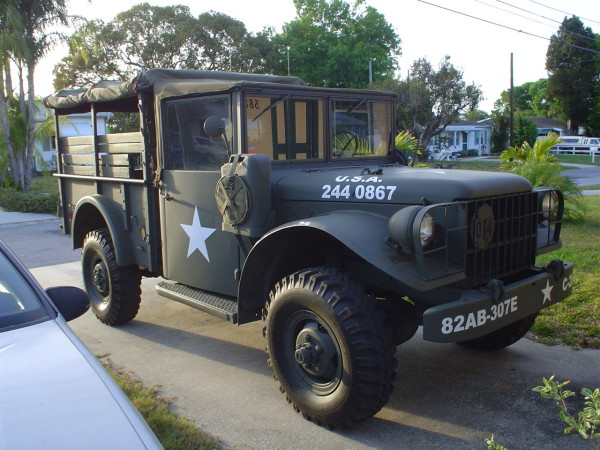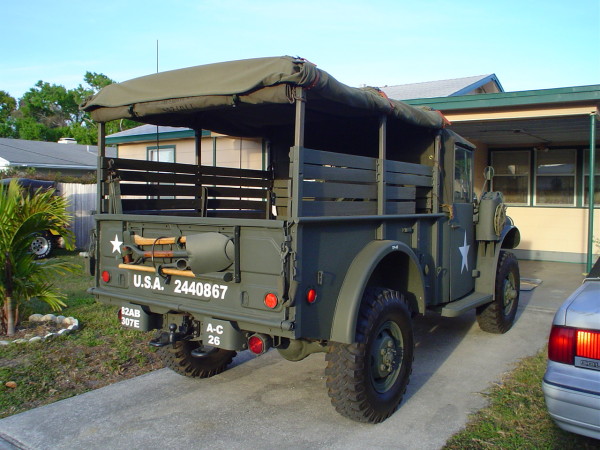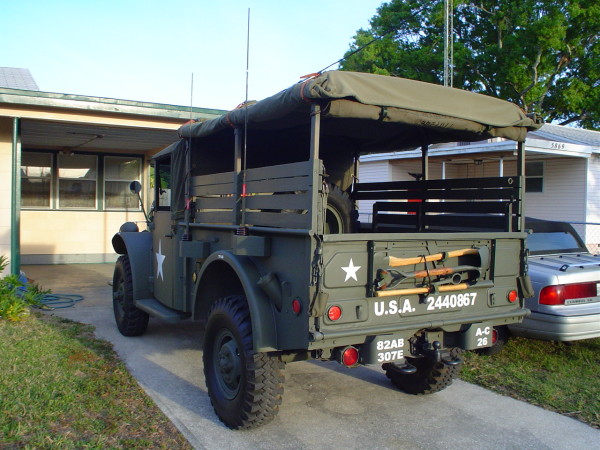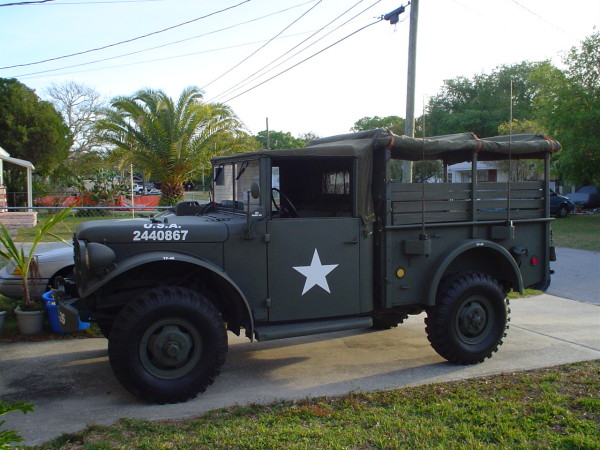 ---
Are you proud of your Dodge truck or car? Want to show it off? Please email me a pic along with a description of your vehicle and I will add it to the Gallery.




Joe Leonard 2007-02-08