Gallery Page 80
Peter's 1985 Prospector Royal SE


Peter purchased his 1985 new in April 1985. It works everyday as a construction truck and has over 575K on it! It has also hauled Peter's race car and trailer from coast to coast, and to Canada. This truck endures Texas summers and winters and has no rust. It is a D-350, 4 door, Prospector Royal SE.



Peter's email address is: pfehn13@verizon.net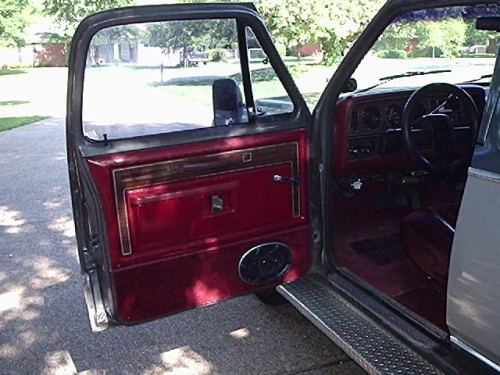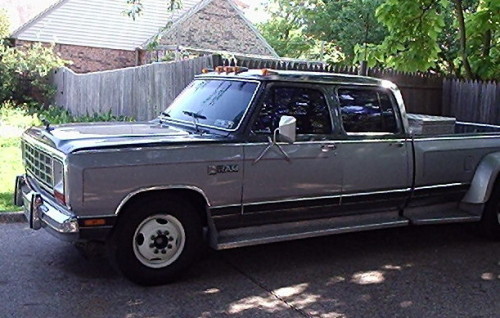 In 2005 Peter decided to buy a new Dodge truck. After sticker shock, he changed his mind about a new one and "rebuilt" this one. He replaced everything he could get his hands on. Peter when through each system. The brakes are all rebuilt, including the rubber petal pad. The entire A/C heater system is rebuilt. The cooling system is rebuilt and now has dual electric fans, a custom radiator and an upgraded water pump. It has a rebuilt 727A with a new valve body and new U-joints in the driveline. Every bulb on the truck is new, as well as most of the lens. The starter and alternator are new, as well as every relay and regulator he could find. The entire front end is new, including the steering box. It has a new radio and speakers. All the weather strips and window rubbers are new. About the only thing that has not been replaced is the interior, it's still good.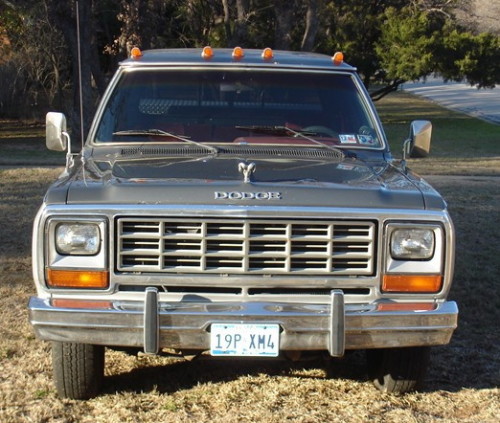 The motor is a 360 and has a mild RV cam, a re-curved distributor, aluminum intake and aftermarket carb and a set of headers. The entire top of the motor is new (bottom end only 2 years old). The motor is 60 over and 20 under, so it's the last time for that block. On a chassis dyno (yup it fit, barely) it actually delivered 230 HP to the rear duel wheels. Peter was shocked, considering the weight of the rotating mass of the drivetrain. At over 5600 pounds, it is not quick, but it pulls the race car trailer @ 75 mph and carries a pallet of roofing material.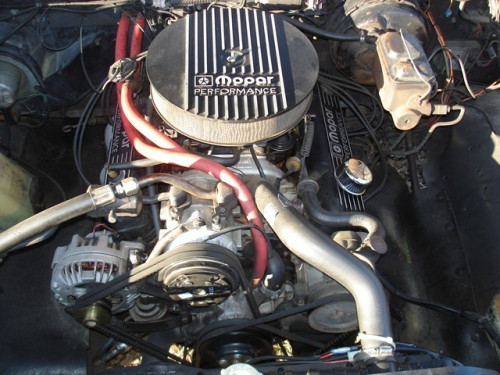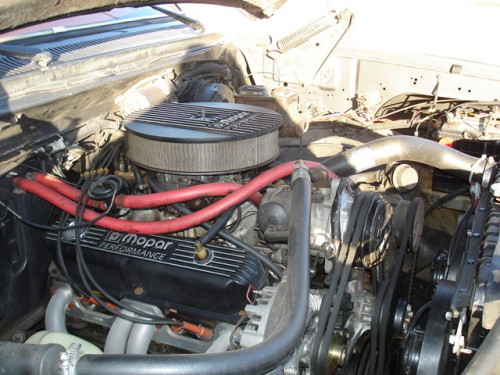 To celebrate it's 20th birthday Peter repainted the silver with 2005 Dodge truck silver, and rebadged it with altered 2005 door badges. He took the liberty of removing the last "0" to keep it a Ram 350.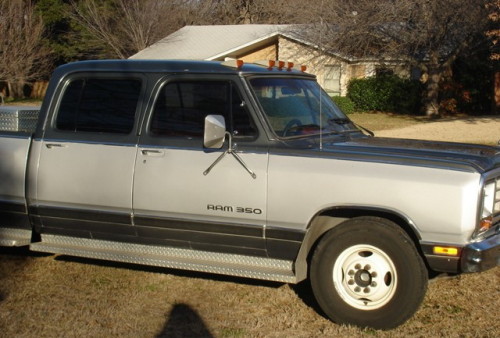 Peter gives a special Thanks to his good friend Bob, who is with Daimler Chrysler Parts Division. Bob procured new parts that were not normally available. The rest came from NAPA.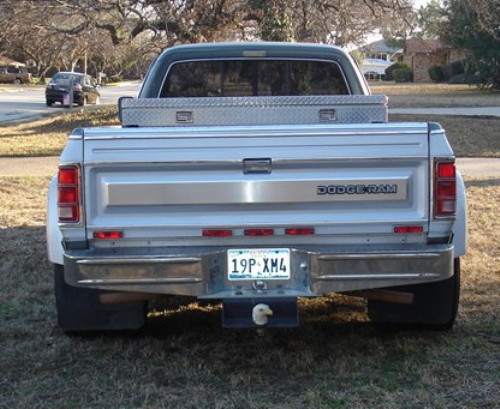 ---
Are you proud of your Dodge truck or car? Want to show it off? Please email me a pic along with a description of your vehicle and I will add it to the Gallery.




Joe Leonard 2007-02-18