---
Gallery Page 94
Chad's 79 Dodge W100 "General Lee" Truck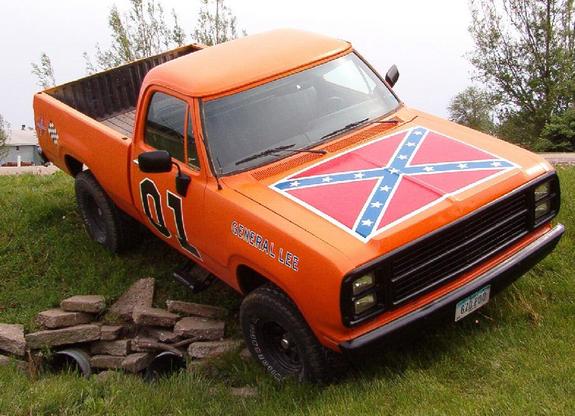 Chad bought this truck on Ebay for $1500 as a plain old white truck. He painted it and now calls it, "General Lee". It started as a bit of a joke but it was a lot of work and it's been so much fun he decided to leave it this way. It's a popular ride around his home in Dexter, Iowa.


Before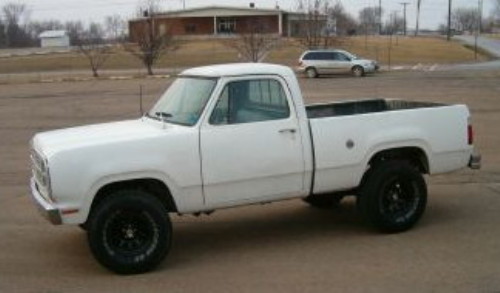 After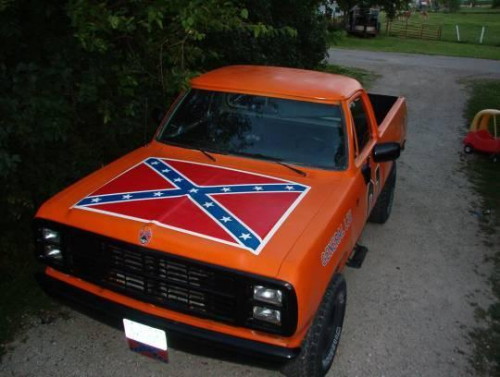 Chad stripped all the paint and repainted it using -- Rust-Oleum! He did this because it was fairly cheap paint and the truck was really meant as a joke. The primer was also Rust-Oleum brand primer. Chad redid the interior with new carpets and some paint and sound deadening materials.

The ignition has been swapped for an aftermarket electronic pointsless ignition and distributor. He added several custom graphics to bring out the "General Lee feel". He also added a 12 note Dixie horn, dual steering dampener and new shocks all around that have all been painted to match the truck (as have the brake calipers and the rear drums.

The 360 engine has been rebuilt and bored out .030" and a comp cam has been installed. A new Performer intake with a Holley 4BLL has also been added.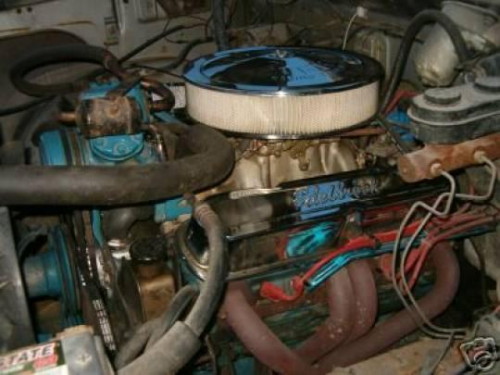 Future plans include, new seats, professional paint job in the same style with the same markings but this time done right...in a shop, with better paint, equipment and less dust.

Possible future plans include Nitrous and a crate Hemi from Mopar.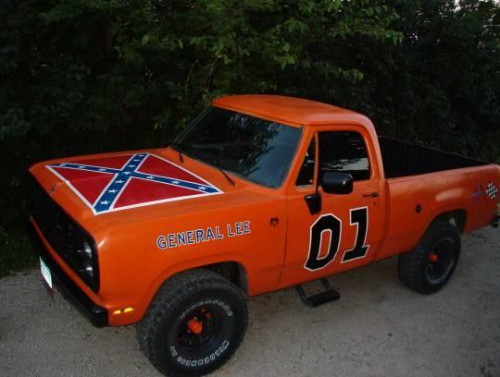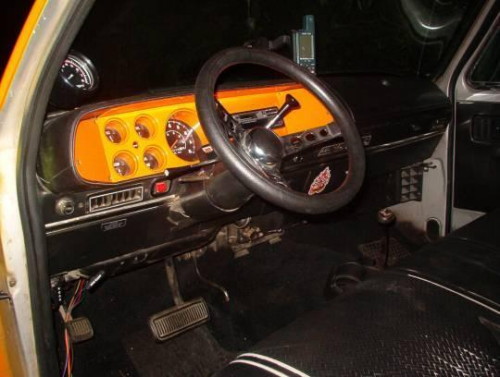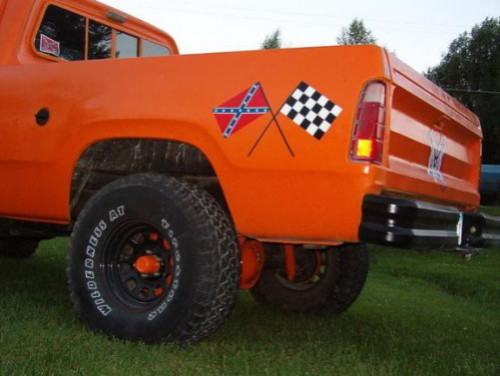 UPDATE: Chad sold his General Lee truck to a buyer in California. He misses it and would be happy to talk to anyone about it that wants more information. If you would like to get ahold of Chad, he can be reached at: generalchad@gmail.com


---
Are you proud of your Dodge truck or car? Want to show it off? Please email me a pic along with a description of your vehicle and I will add it to the Gallery.




Joe Leonard 2011-11-15