---
Gallery Page 114
Jared Hamel's 1976 D200 Workhorse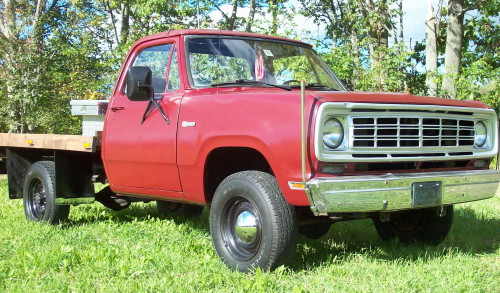 Jared owns this 1976 D200 Power Wagon. It was his little brother's first ride for 5 years then it was parked when his brother bought a 1991 Ram. About a year later his brother started running it again before buying a 2004 Hemi and at that point Jared bought the Power Wagon from him. The Power Wagon needed a lot of work so Jared did a little bit at a time.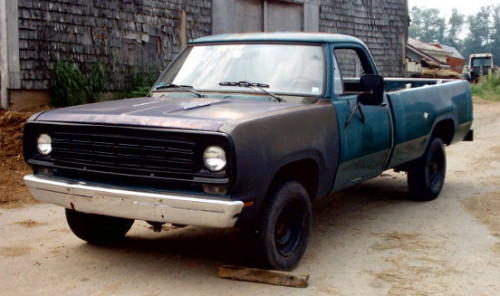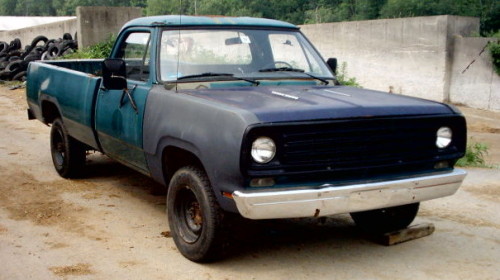 Above are "Before" restoration pictures.


Jared's 76 has a 318 with 727 automatic and 410 gears. Living on a large dairy farm they used the truck as a workhorse for hauling hay and equipment around the farm.




This past year they attended and entered some truck pulls where she did well...but Jared said nothing is better then taking his Power Wagon for a ride at night into town and getting coffee...the truck gets a lot of attention.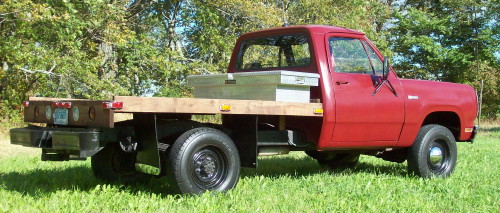 Jared has lots of plans for his 76. Last month she got a paint job and Jared is hoping next summer to repaint it. He uses his Power Wagon as an everyday driver and takes it everywhere.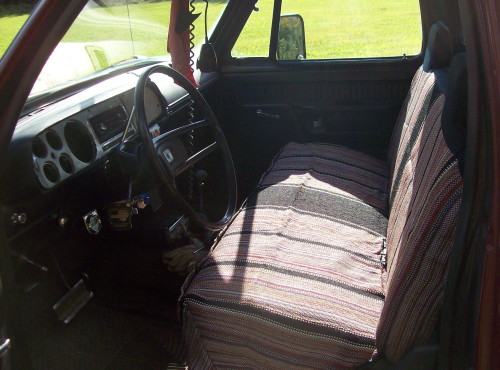 Interior picture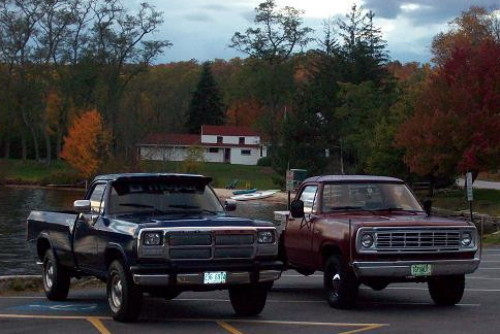 Recent pictures taken with Jared's brother's 1991 Ram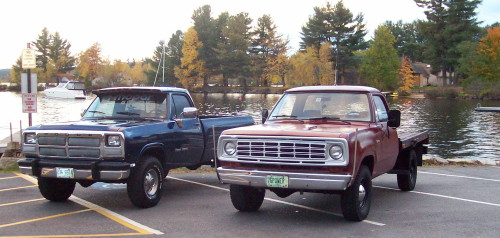 If you would like to contact Jared about his truck, his email address is: jaredhamel@yahoo.com
---
Are you proud of your Dodge truck or car? Want to show it off? Please email me a pic along with a description of your vehicle and I will add it to the Gallery.




Joe Leonard 2007-11-1