---
Gallery Page 116
Steve Fraser's 1977 "True Spirit" Dodge Truck Restoration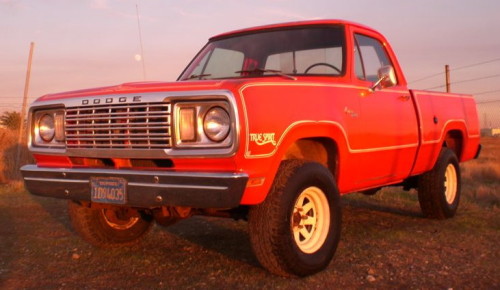 Steve Fraser found his 1977 Dodge True Spirit in a field in Rio Linda, California in 2004. When he saw the graphics, he knew it was something special, and when he looked inside and saw the bucket seats and gauges he was sold!

Steve is restoring his True Spirit truck. He has ordered a carpet kit, back curtain and a headliner. Steve already has all the plastic interior trim. He is going to dye the trim black before installing it. He has a pair of 77-78 Adventurer SE door panels that he's also going to dye black. Steve just got a new wirimg harness from Mopar Truck Parts. He has two newly reupholstered bucket seats and a tilt column out of a Ramcharger that he needs to install. Plans are to install the 360 4V out of his 84 crew cab as well as the transmission and transfer case. He is converting the crew cab to diesel. Steve is looking for a front axle with locking hubs, since the True Spirit is full time 4x4.

The True Spirit was first produced in 1976 with about 200-250 being produced that year. They were a "test the waters" type of vehicle, along with the Warlock (but didn't do as well as the much more popular Warlock), so therefore True Spirits were only sold in the Southern California and Arizona markets. The last year of production was 1978.

The True Spirit was produced primarily as a short bed Utiline model, although Skip Gibbs has seen at least one Sweptline model, and Sam Bledsoe believes they were produced in both Utiline and Sweptline body styles and also in 2WD and 4WD as a dealer deal.Sam has picture of a blue True Spirit. Most seem to be fairly low option vehicles. The one I saw was a light green utiline, short bed, and it had a factory roll bar.

If anyone has more information about the True Spirit package we would appreciate it if you could contact Steve at: jsfraserbuilt@earthlink.net He would like to know if they were produced at the factory, or if they were dealer installed options. We wonder why they were produced with relatively rare options, (bucket seats, graphics, gauge package), but were basically stripped (full time 4x4, 360 2BBL carb, no air conditioning) trucks.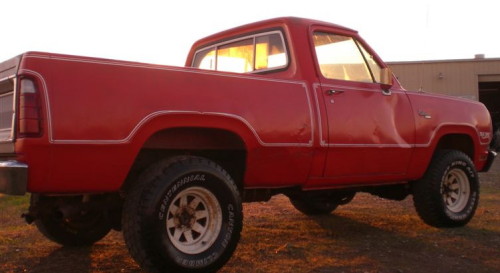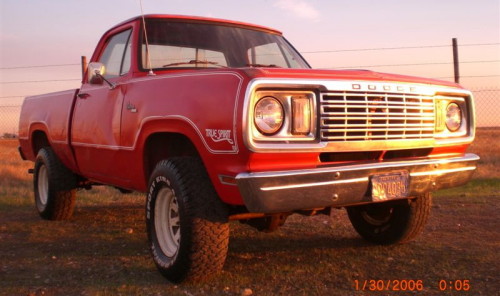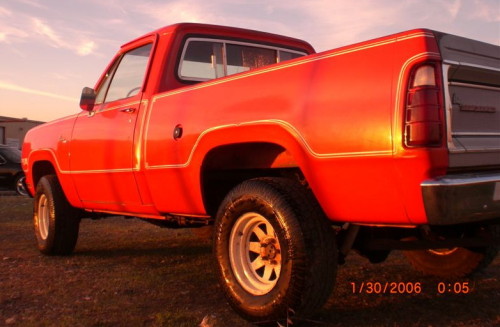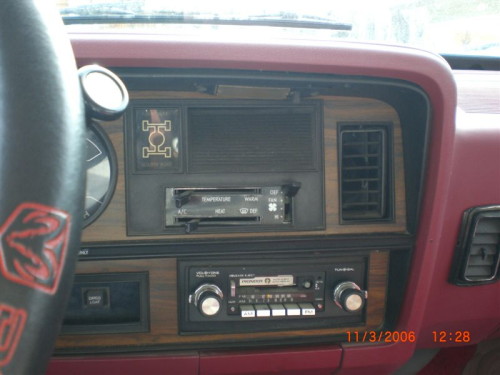 ---
Are you proud of your Dodge truck or car? Want to show it off? Please email me a pic along with a description of your vehicle and I will add it to the Gallery.




Joe Leonard 2007-11-11