---
Gallery Page 119
Gaylon's 1978 Dodge Ramcharger "MUDDER"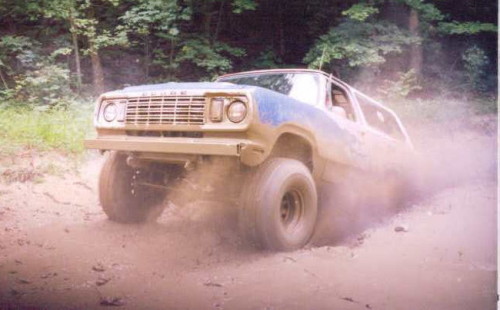 Gaylon lives in Kentucky and knows how to have fun with his 1978 "Mudder". His 1978 Ramcharger has a 318 V8 with a 4 barrel carburator. It has a 3 speed manual transmission, 203 transfer case, and 38x15x15 Gumbow Mudders. The gears front and rear are 3.55 ratio Dana 44s with a locker in the rear. Gaylon has done all the work himself. If you would like to know more about this "Mudder" you can contact Gaylon at: ghs@ispky.com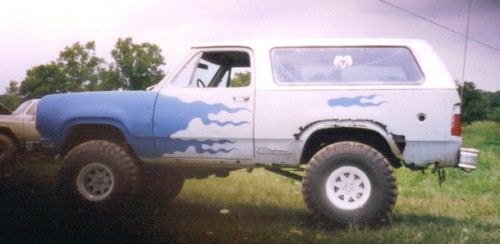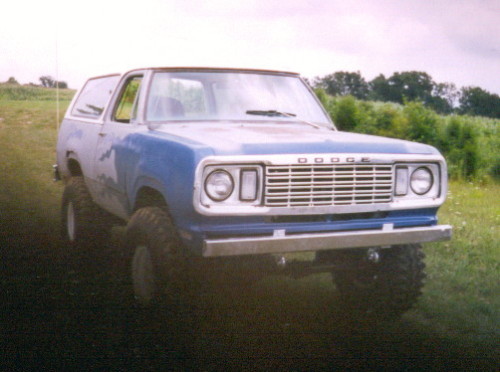 Below is what Gaylon's truck looked like when he first got it.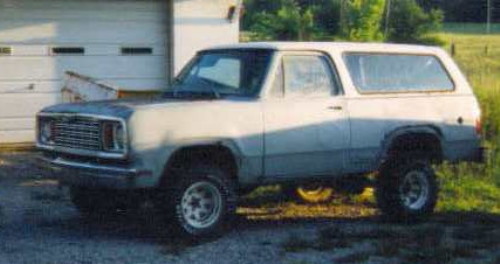 ---
Are you proud of your Dodge truck or car? Want to show it off? Please email me a pic along with a description of your vehicle and I will add it to the Gallery.




Joe Leonard 2007-12-16