---
Gallery Page 125
Thomas Greenleaf's 1983 Dodge D150 Custom Truck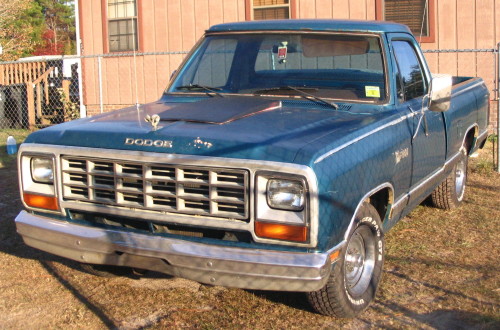 Thomas' truck is a 1983 Dodge D150 Custom. He found it on Craigslist for only $700. It has a 318 with 360 heads and a 650 cfm carb. It is automatic with dual exhaust. Thomas uses it as an everyday driver and says it is really fast.

Thomas is only 16 and plans on upgrading the whole truck. To start with, he is going to custom make a hood scoop for it with metal...he doesn't want to use fiber glass. He is going to custom paint it metallic green with charcoal gray and black racing stripes. Thomas also plans to redo the interior with charcoal gray bench seats with "DODGE" embroidered on them in green. He is also going to add a sweet sound system and a CB. He will finish the exterior with a Rhino bed liner,and a tool box.

Thomas also has plans to put on new rims and tires and even have a special set of drag racing tires for the rear with 3:55 rear end gears and dual tips for the dual exhaust. Thomas promises to send us pictures as his truck progresses. If you have any questions or advice for this remarkable 16 year old you can email him at: dodgerebel09@yahoo.com

UPDATE: Thomas is in the process of fixing the metal work and painting his truck. He is also redoing the interior.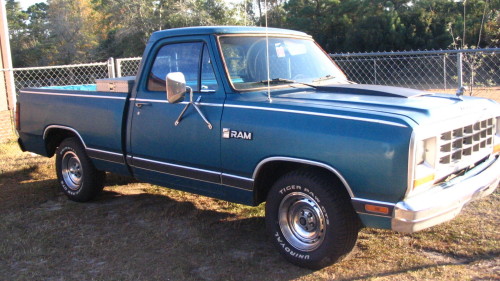 UPDATE: Below are the latest pictures of Thomas' 83 rebuild. Also below are pictures of his 1985 W150 4x4. It has a 318 2BBL and sits on 31 inch tires. Thomas plans on putting in a 360 and 6 inch lift with 38 inch tires.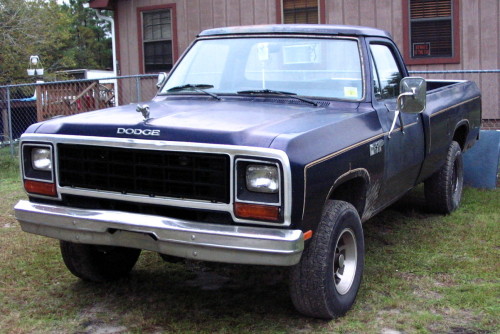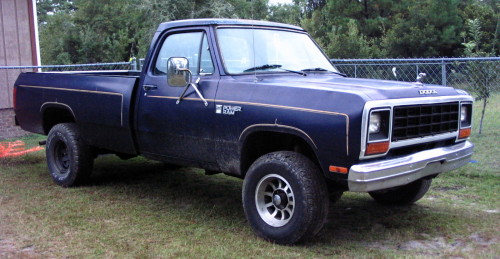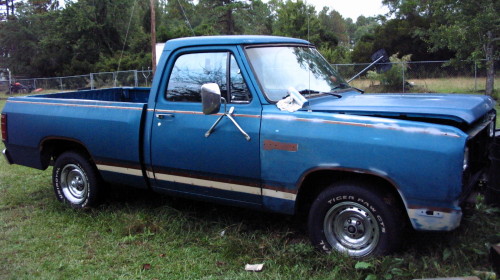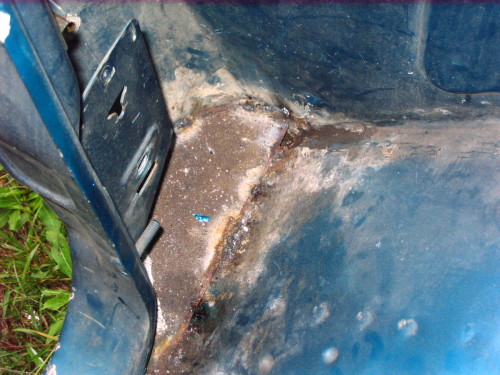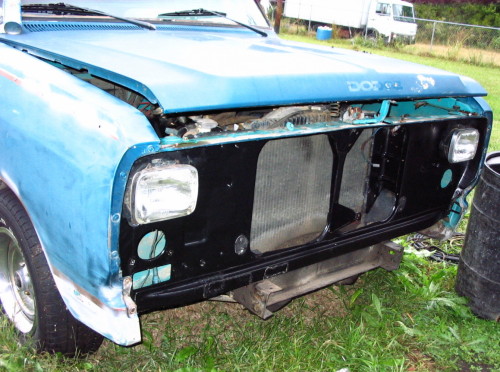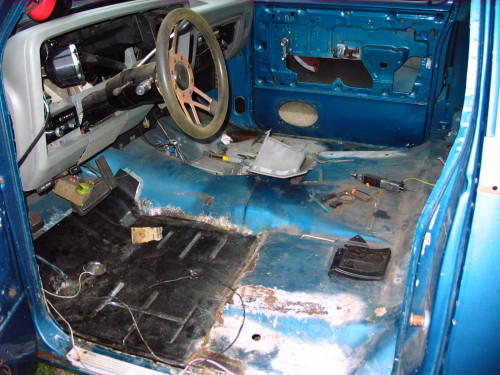 UPDATE: Thomas, who is now 18, added bucket seats from a 91 Daytona, four-point harness and spray on bed liner.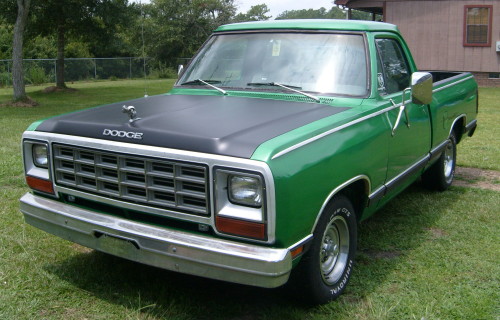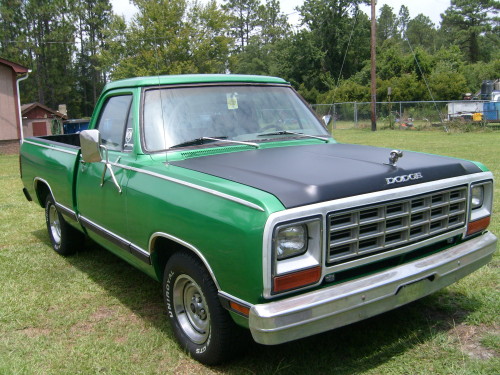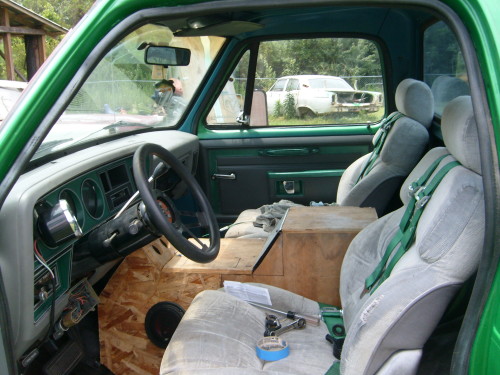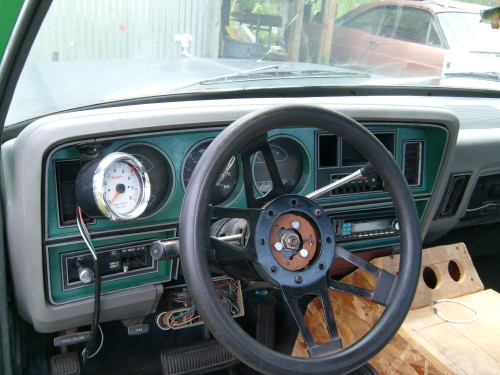 Nice job Thomas! Thank you for all of the updates. We enjoy following your progress.
---
Are you proud of your Dodge truck or car? Want to show it off? Please email me a pic along with a description of your vehicle and I will add it to the Gallery.




Joe Leonard 2008-10-27