---
Gallery Page 130
Ken Earls' 1957 on a 2000 Dodge Dakota Frame and His FAST 1972 Dodge Truck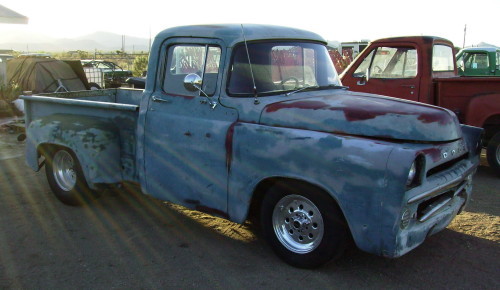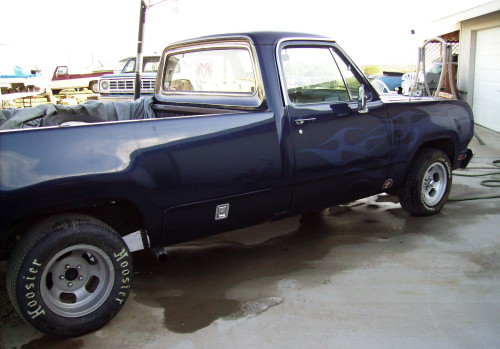 Ken has a collection of Dodge trucks in Golden Valley, Arizona. Two are factory 440 trucks. He sent us pictures of a couple of them. Ken's 1957 Dodge Truck is on a 2000 Dodge Dakota frame. His 1972 long bed with a mild 400 ci runs 1/8 mile in 8 seconds! Ok Ken, now that you have us intrigued...please send us more info about your trucks! Ken can be reached at: EarlsHotRodShop@yahoo.com

Ken also owns a 1949 Willys. It is running a 440 Dodge with a Mopar purple cam shaft 284 duration and .484 lift. It has an 8 3/4 rear and is running without fenders. Ken plans on taking it to the Mopar Show in Las Vegas next year and see what it will run. Ken says he always sees Willy jeeps 4x4 but never a 2WD truck. It is on a Blazer 4x4 frame. Ken says people stop to look at his truck all the time. The bed is off a 1930 to 1940 Dodge truck. Ken started this project in August 2007 and is almost done. Nice Job Ken!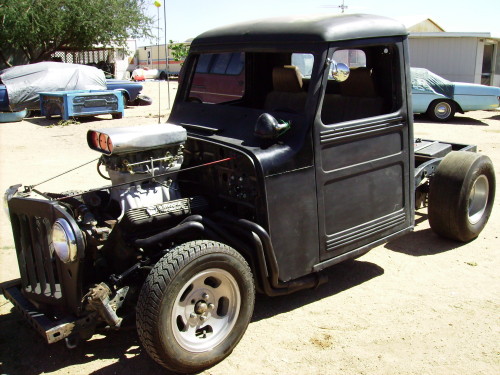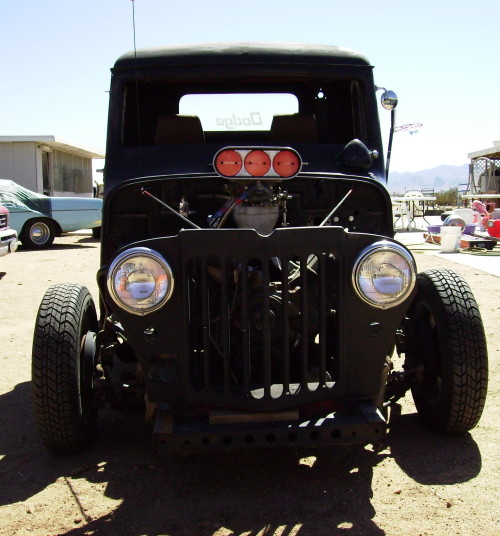 ---
Are you proud of your Dodge truck or car? Want to show it off? Please email me a pic along with a description of your vehicle and I will add it to the Gallery.




Joe Leonard 2012-09-17