---
Gallery Page 135
For Sale: 1977 True Spirit W100 $15,000 OBO (Thousand Oaks, CA)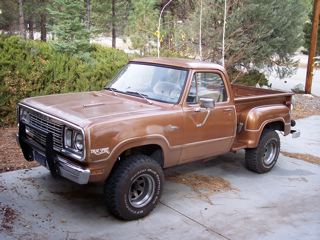 Chris has owned his 1977 True Spirit for over 10 years and now has to part with it. There were only 200 of these made and most of them were two wheel drive.

Chris is the 2nd owner and the first owner only used the True Spirit to haul hay around his ranch. The 360 is all original and it has very few miles on it. Chris bought it to go off road and to take out the trash until he found out what it was!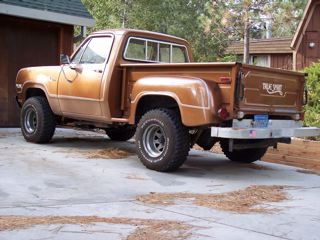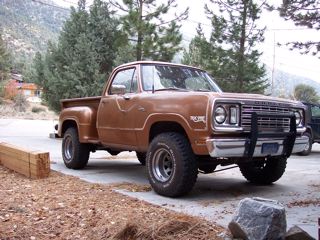 Chris is asking $15,000 OBO for his True Spirit. It is located in Thousand Oaks, CA. If interested or if you want more information about his True Spirit you can contact him at: popeyeloza@yahoo.com


---
Are you proud of your Dodge truck or car? Want to show it off? Please email me a pic along with a description of your vehicle and I will add it to the Gallery.




Joe Leonard 2011-07-14