---
Gallery Page 139
Charley Perry and Sons' 1979 Dodge Truck Project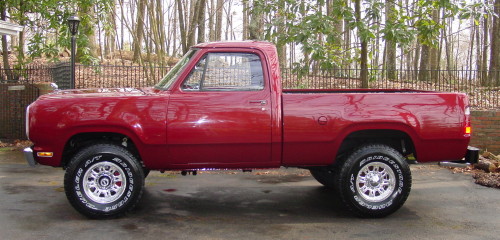 The white truck in the pictures below is the original 79 truck. It was Charley's Dad's truck and when he could no longer drive he gave it to Charley. It was a 1979 225 cid with a three speed manual transmission 2wd. It had only 61,000 miles on it. For some reason, Charley thinks because it sat too long, shortly after he got it, the engine threw a piston through the block of the old 6 banger.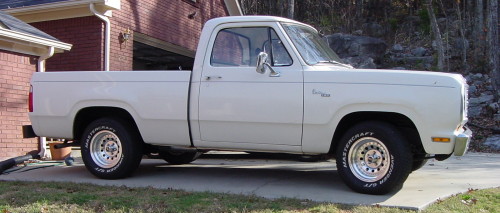 Charley's oldest son convinced him that they should buy an old "donor truck" with a 360 V8 to replace the engine. As it turned out, the donor truck (brown truck pictured below) that they found was a 1984 3/4 ton 4WD so they ended up moving the engine, transmission, transfer case and both axles over to the 79 truck. The axles, as well as the entire frame were sand blasted down to bare metal and then repainted. They replaced all moving parts in the axles and steering assembly and rebuilt the transmission.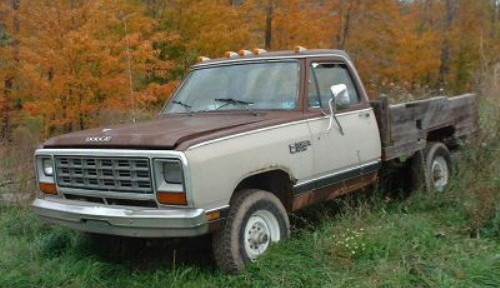 The engine was bored .030 over and a Comp cam installed. The heads were shaved and the block decked. It is now sporting an Edelbrock manifold, Holly 4 bbl and Hooker Headers.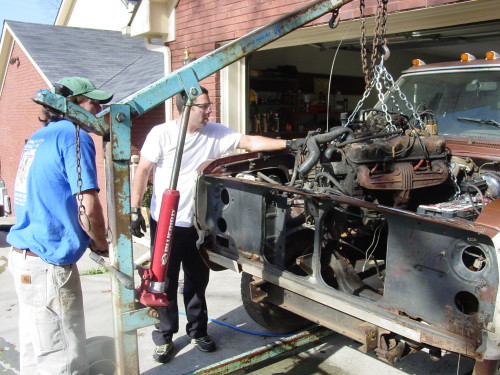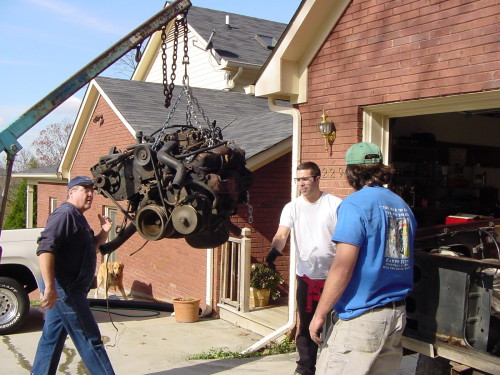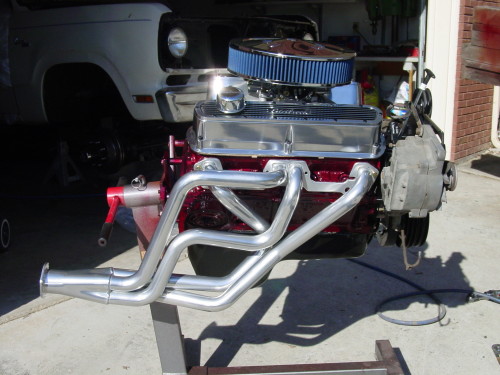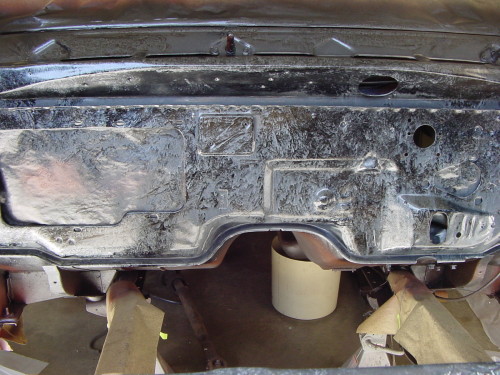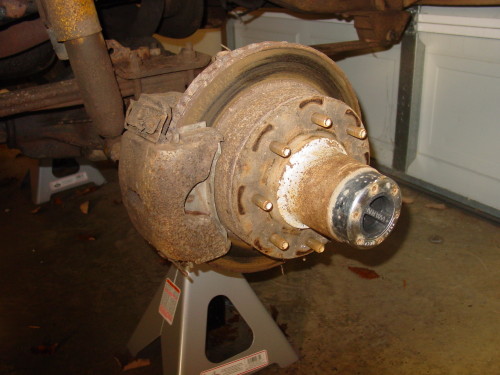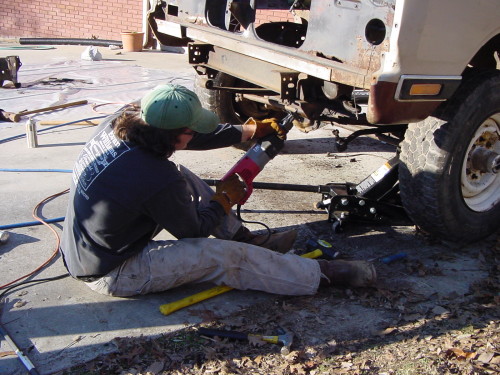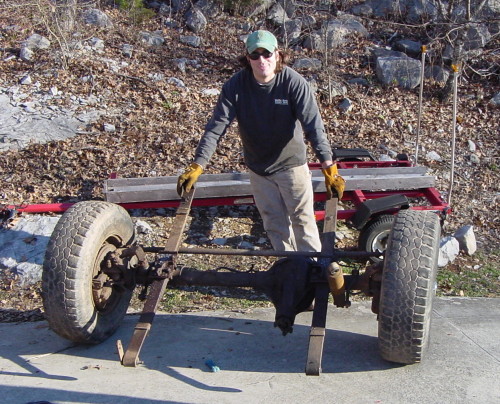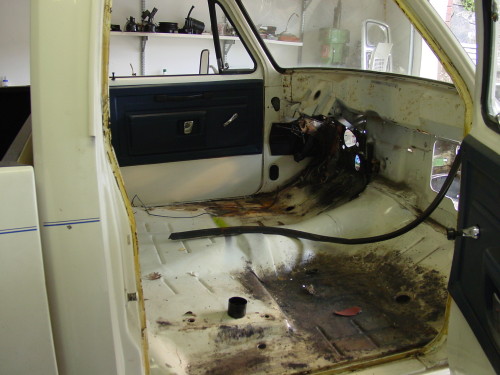 Charley, together with his two sons, did all of the work except the paint, which they considered doing, but did not attempt because of the lack of a paint booth. They are now just over three years into the project and have completed all the work on the exterior and engine. They are now starting on the interior. It has been a great experience for them and will always have a lot of sentimental value to Charley, because the truck belonged to his Dad (who passed away last year), and he and his sons did the restoration.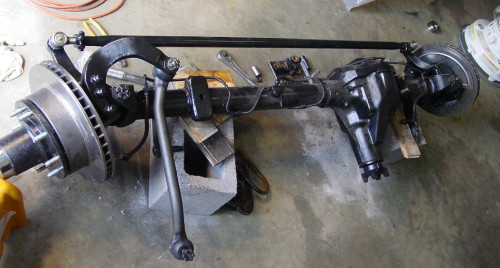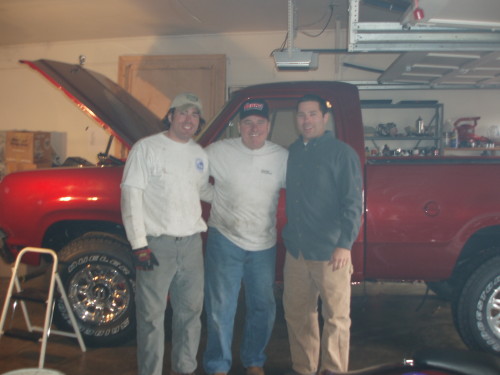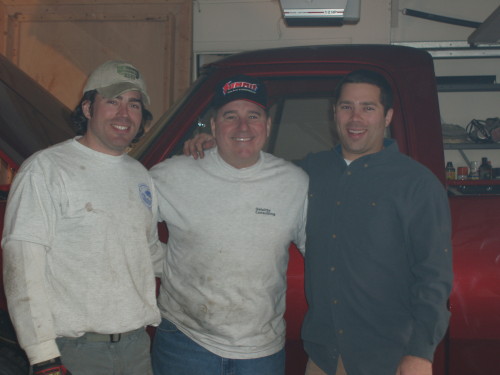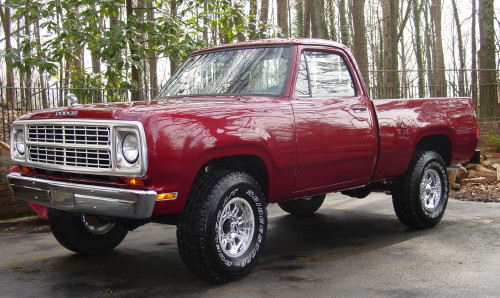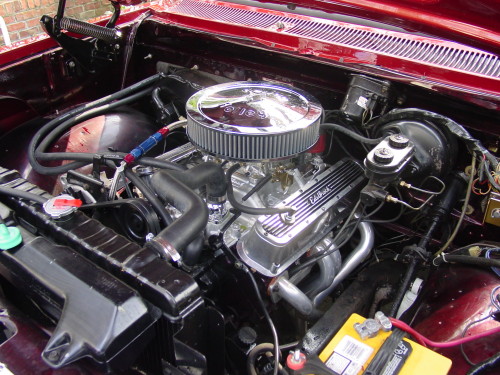 Nice Job! What a Beauty! If you would like to know about Charley's 1979 Dodge truck project he can be reached at: charley911@msn.com


---
Are you proud of your Dodge truck or car? Want to show it off? Please email me a pic along with a description of your vehicle and I will add it to the Gallery.




Joe Leonard 2008-06-16