---
Gallery Page 141
Butch Daly's Plans to Cruise in his 1979 Dodge Truck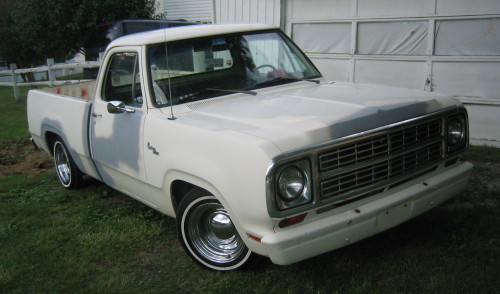 Butch recently purchased this 1979 short bed square box in Salmon, Idaho and brought it home to Blaine, Ohio. It has a slant 6 with a 3 speed stick that will stay in the truck. He plans to use his Dodge truck as his daily driver and is keeping the slant 6 for it's fuel economy.

Butch wants a truck he can take to swap meets and cruise nights and still look cool. He likes a truck that is lowered like his is already and the chrome wheels with skinny white wall tires are going to stay too. He plans to redo the truck in a 60's style mild custom look and paint it white.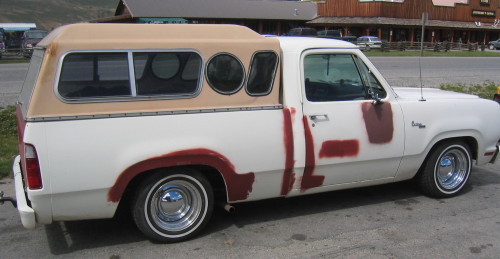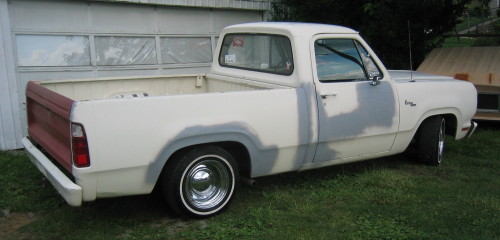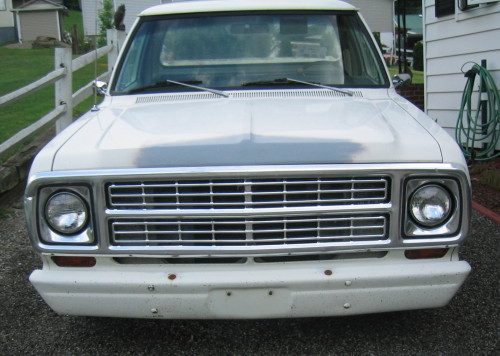 ---
Are you proud of your Dodge truck or car? Want to show it off? Please email me a pic along with a description of your vehicle and I will add it to the Gallery.




Joe Leonard 2007-12-16