---
Gallery Page 173
John & Deborah's 1979 Hot Rod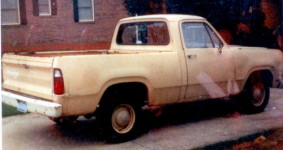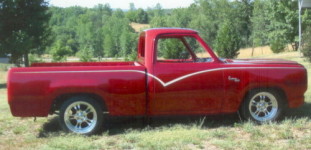 Before and After Pictures
John purchased his truck from the hospital he worked at for 32 years in 1997. He was lucky enough to get it with a sealed bid of $1000. The truck had only 38,000 original miles on it. They now have 53,000 miles on it. John and Deborah are the second owners.

The idea for this project was to have a "hot rod" style truck. The project took almost four years since there are very few places to find Dodge parts in their part of the country. John explains his build in steps below.


Step #1 Engine
The engine is a 225ci Slant Six. John wanted to keep it for today's young gear heads to see. The first thing he did was strip the engine compartment back to the block. They then painted the engine bay black and the block the original Chrysler Blue, which in North Carolina they call Richard Petty Blue. When they put the engine back together with the help of the guys at S&S Automotive, they did their own aftermarket Super Six conversion, which was allowed by Chrysler only on 79-80 trucks and vans. The Super Six conversion includes a Holley 2BBL, 500CFM carb, a 14 inch round chrome air cleaner, a Clifford high performance aluminum intake, a set of Hooker Racing Headers and a dual 2 1/4" custom Flowmaster exhaust system. They also added a chrome 140 amp alternator, a chrome fan shroud and a polished Billet Optima battery box.


Before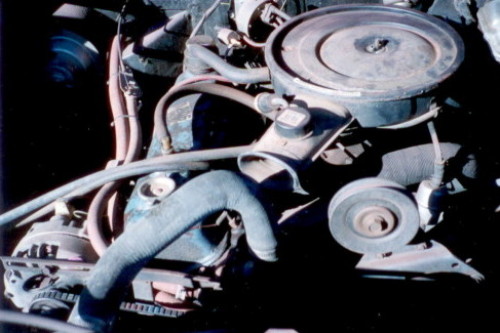 After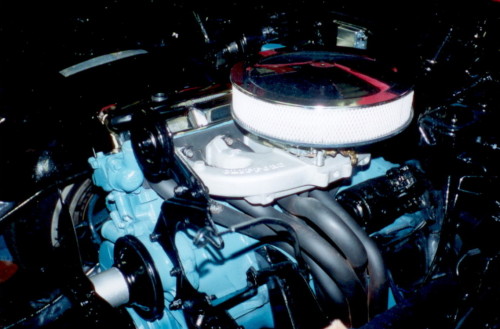 Step #2 Exterior
Before begining the build John met with the guys at Classic Auto Body. The first thing they did was to shave the whole exterior of the truck except for the rain gutter on the cab. They then took out all the dents and dings (since it had been a work truck) and straightened all the body lines. The truck was dropped 4 inches in the front and 7 inches in the rear. The tag holder on the front bumper was filled in and smoothed and they fabricated a roll pan for the rear. John then added a custom tear drop fuel door and inside is a Nascar quick fill gas cap; another feature they added is a frenched, power radio antenna. John was lucky enough to find a new tailgate and hardware from Mopar Truck Parts. In order to keep the truck sleek and in the hot rod style they did a handle relocation to the inside of the tailgate.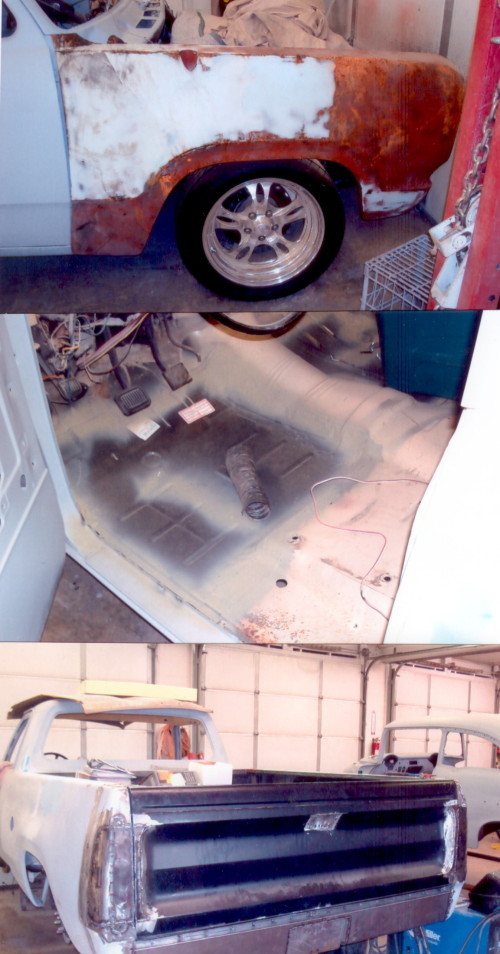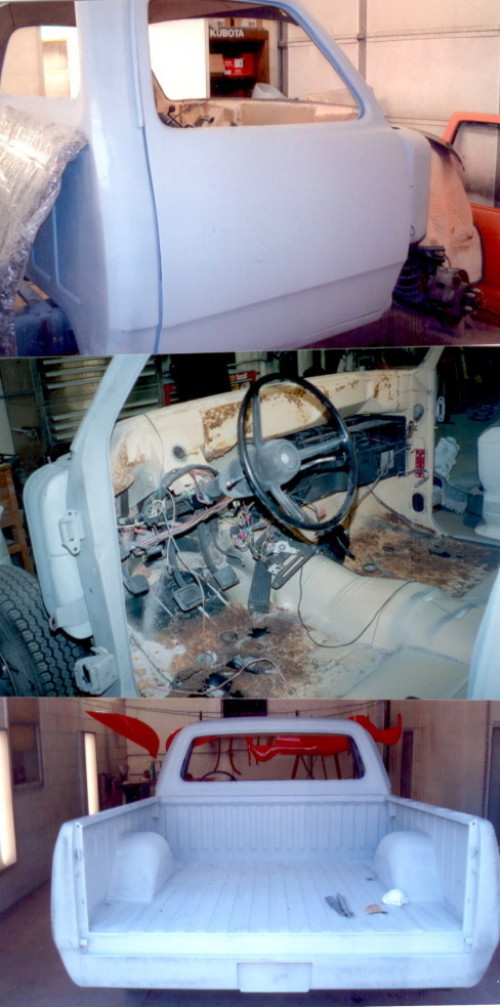 Step #3 Interior
The interior of the truck has been color matched to the exterior. The bench seat and door panels have been played off of a V graphic on the exterior. The seat is from a 1994 Ford and it has a fold down arm rest in the middle with cup holders. Since their truck was radio delete they added a custom sound system which includes a Pioneer head unit; 2 Kicker amps, 2 Kicker 12" subs in a custom box, 4-6" mids and highs and 2 tweeters in the dash. They also added remote door poppers, power windows with tint, a polished Billet steering wheel, polished Billet pedals and a khaki tan headliner.


Seats Before and After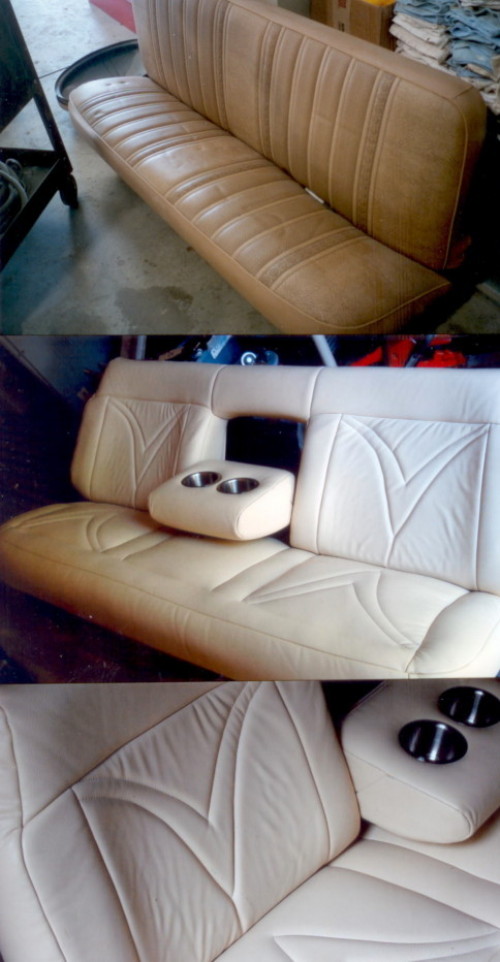 Interior Before and After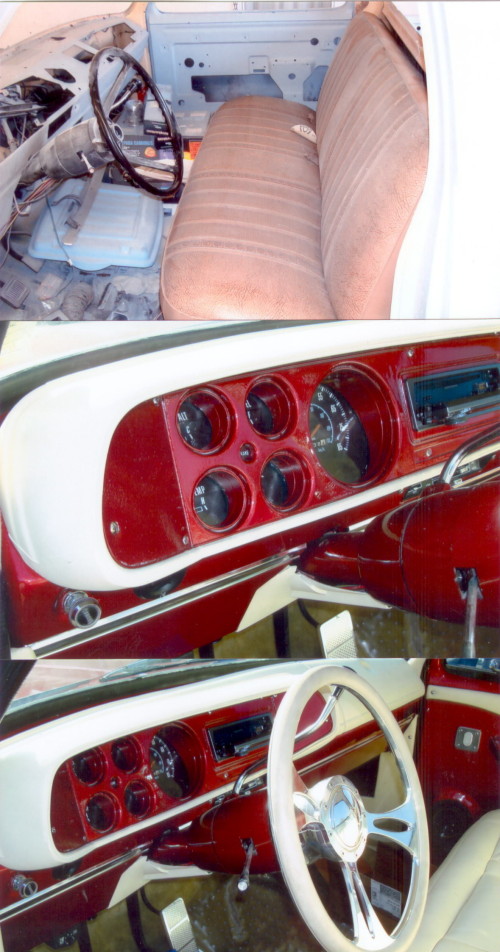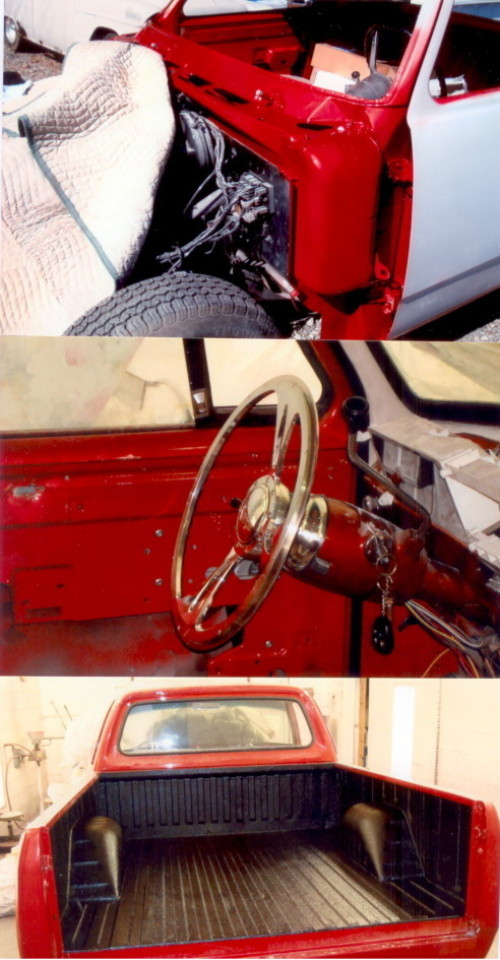 Final Result
John and Deborah's truck is now painted a 2002 Chrysler color (Salsa Red Pearlcoat) with the V graphic in Khaki Tan with a shadowed effect and the body is pinstriped lightly by hand in black. In keeping with the paint scheme, they made stencils of all the exterior emblems and airbrushed them into the paint and John designed his own emblem for the tailgate. They have added Billet oblique hot rod mirrors, new halogen headlights and 60 inches of fully functioning LED tail lights between the tailgate and the roll pan. The tires are Nitto P245/45ZR 17's front and 275/40ZR 18's rear.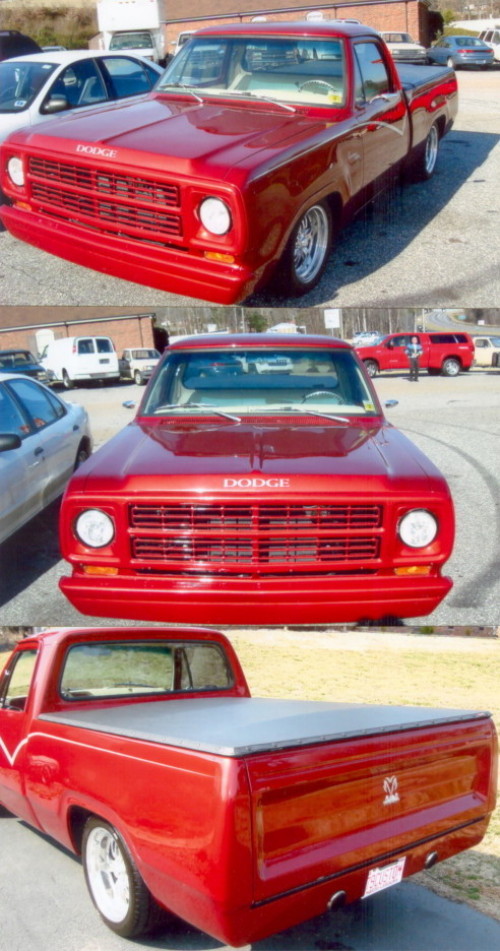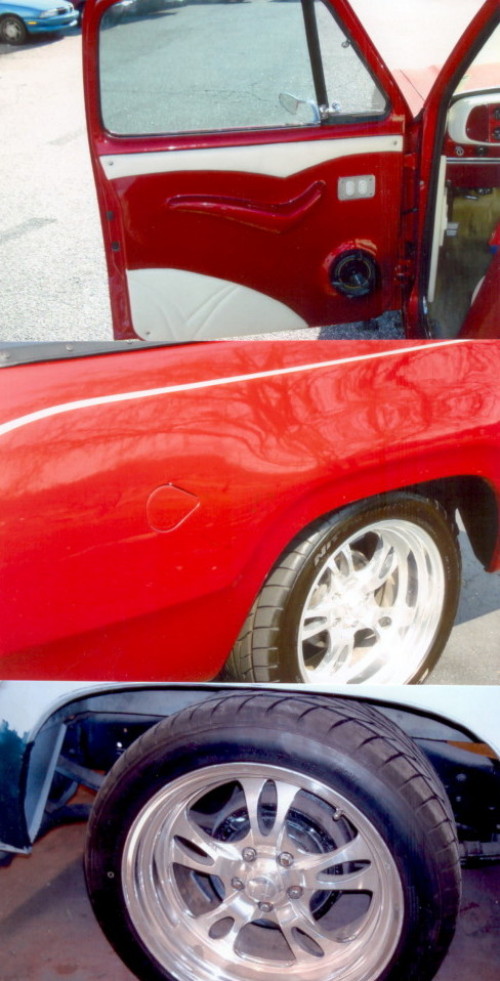 John said he learned a great deal from his first project. He wants to thank Mopar Truck Parts, S&S Automotive, Classic Auto Body, Billet Specialties and Clifford Performance for their help. John also wants to add a special thank you to Deborah for her caring, love and patience that really helped their dream become a reality.

John and Deborah are entering their truck in the 12th Annual Mopars at McDowell, sponsored by the Mountain Gateway Mopar Association in Marion, North Carolina, on May 16, 2009. They will let us know how their truck did.

UPDATE: Congratulations John and Deborah for taking 1st place at the Mopar show! They entered the "1960-1998 Truck, Van and Jeep Stock and Modified" class.

If you have any questions or comments, John and Deborah Renn can be contacted at: jrenn04@centurylink.net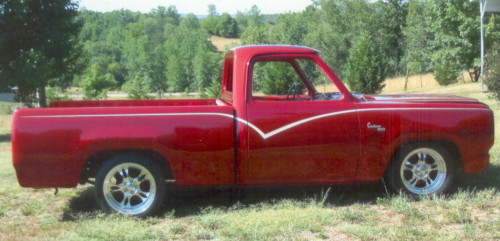 ---
Are you proud of your Dodge truck or car? Want to show it off? Please email me a pic along with a description of your vehicle and I will add it to the Gallery.




Joe Leonard 2009-12-14