---
Gallery Page 178
McClafferty's 1977 Ramcharger SE Father & Son Project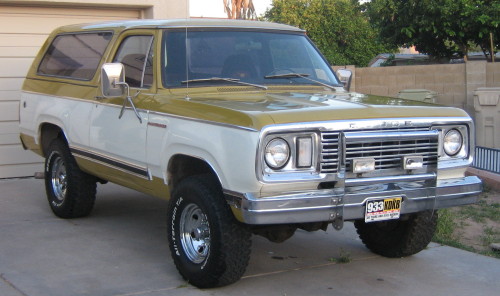 Doug JR. has been hooked on old Mopar trucks since he was given a '78 Red Express die cast that looked like his dad's '79 LRT. If his booster seat could talk, it would tell stories about being strapped into many great Mopars: a '68 Super Bee, '66 Belvedere, '75 Cordoba and multiple Ram trucks. Having the Mopar bug and searching for his first ride before he was 16, Doug came across many decent candidates here in Phoenix until he found this '77 R/C & wouldn't let it rest until his Dad took him to inspect it. This S.E. was the most complete & unmolested they had seen in their search. The original 440 was under the hood but it had been driven to death and had a bad head gasket, the transmission was hammered and the transfer case was full of ground-up metal. They rescued it and began disassembling and parts searching. The replacement 440 was built by 5 Star engine exchange in Glendale. A motor home 727 was given to them by Doug's brother Jim and rebuilt by their friend Vinnie who can rebuild transmissions blindfolded. Doug JR. found MoparTruckParts.com to supply the interior and under hood wiring. Just 16 days short of a year, they had it running.

There has been a lot of long hours in the garage and countless trips to the parts stores (where they outlasted many employees!). This father and son team have laughed, argued, hugged each other at times of success, stormed away angry over miscommunications & dripped blood because they wouldn't give up on the truck or each other. Most kids Doug's age have been given a turn-key vehicle to drive when they turned 16. Doug is proud to say he built his. He'll use this Ramcharger to cruise around town, hang out with friends and take the family hunting in the desert. So far they have to thank: Mom, sister Paige, G-pa & G-ma for their support. Doug's Uncle Jim deserves a big thank you too, he's their go-to-guy and knows everything!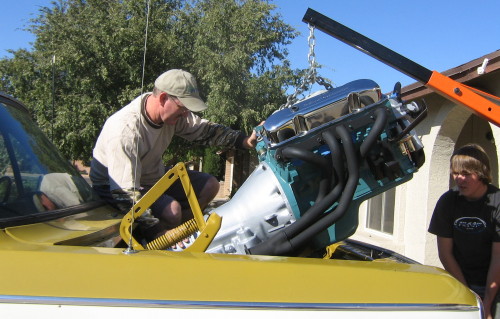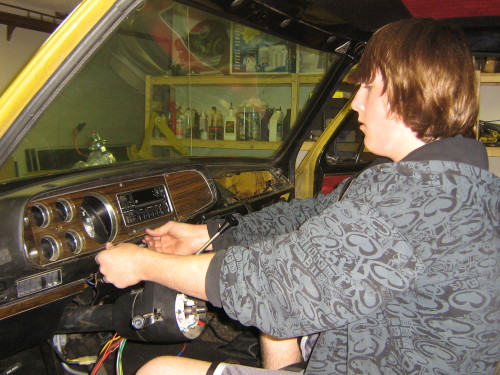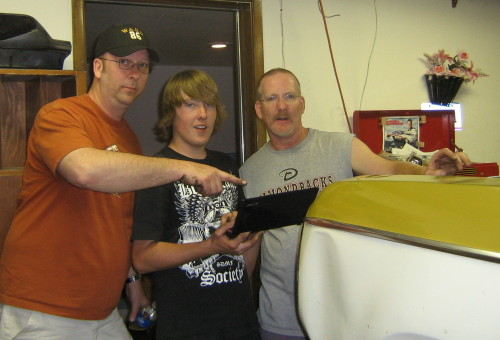 UPDATE: The Ramcharger is insured and licensed after 14 months of work. Doug added up all the receipts from time of purchase to now and would like to keep that their little secret! The cost may have been high, but they would never have bought a new vehicle for what they have in it.

Doug Jr did the rear brakes himself using the skills he's learned in auto shop. The front end has been replaced with all new parts including the bearings, races, seals and ball joints. The front hub assemblies were especially interesting and anyone who's rebuilt one will appreciate the sarcasm in that statement.

Doug wants to thank again his brother Jim for having the tools, time and expertise to help them. The truck now has an all new braking system from master cylinder to wheel cylinders which helps stop this 440 like it was new, even the brake light switch had to be replaced. Also thanks goes to MoparTruckParts.com for the wiring harnesses. Doug says he can't express how great the truck looks driving away in the dark with all the lights being bright, turn signals working like they are supposed to and the dash all lit up. Doug doesn't have to experience the "flickering" lights and gauges we old guys have become accustomed to with our old cars. Doug would like to say they are done, but everyone knows that's wrong. They will be calling Mopar Truck Parts for a new fuel sending unit soon. Doug wants to remove the headers and get back the reliability and sound of the factory manifolds, maybe a radio and start doing something with the interior………it doesn't end, does it?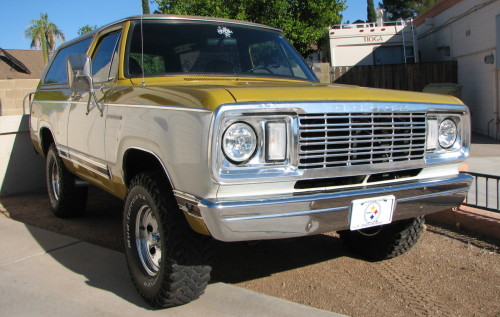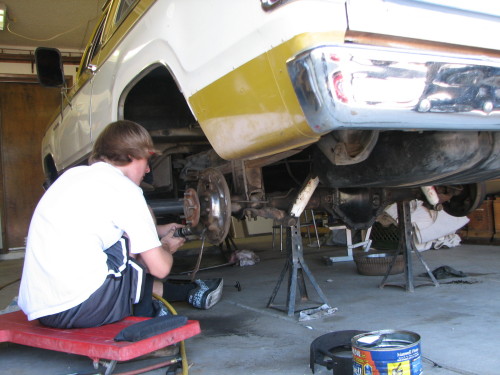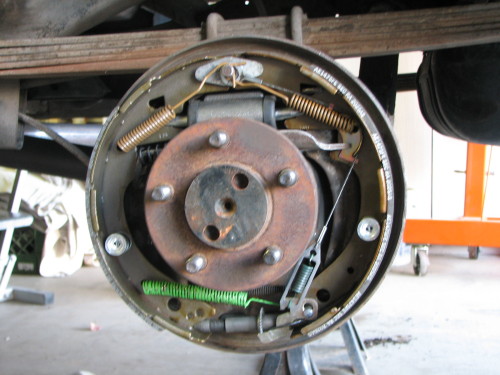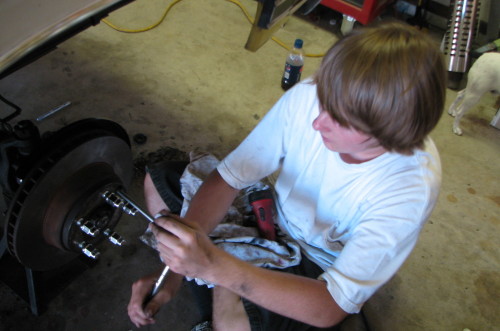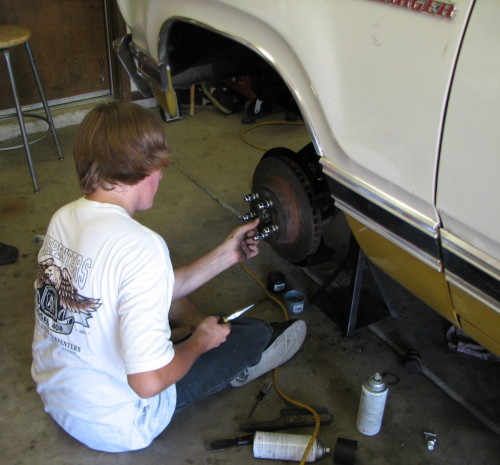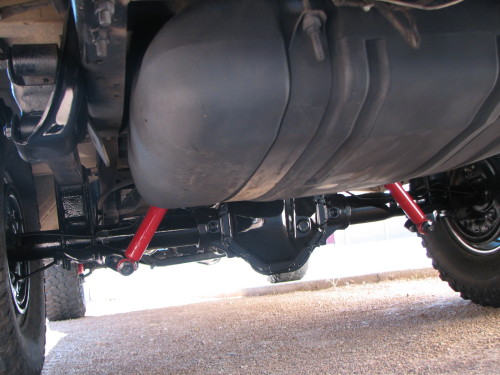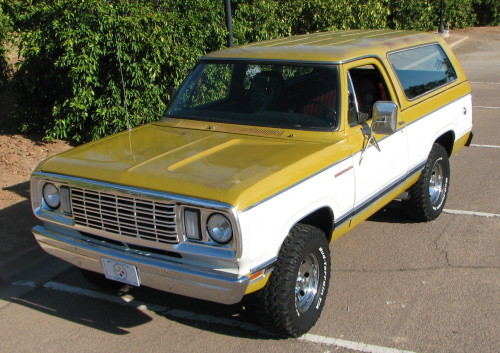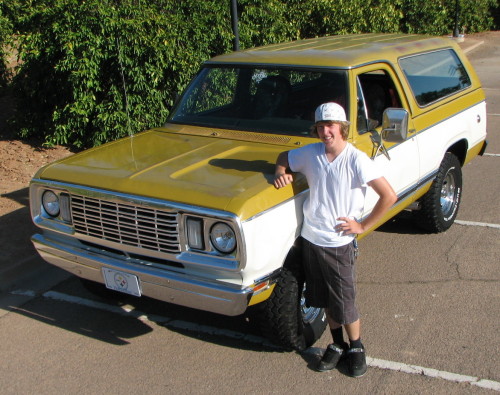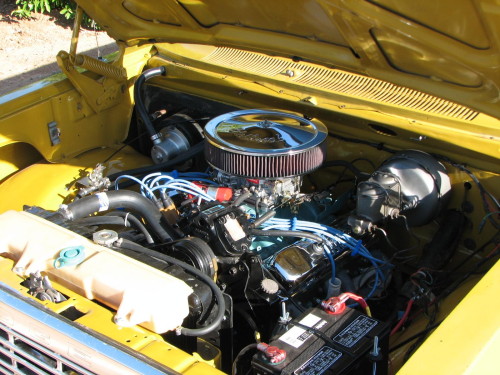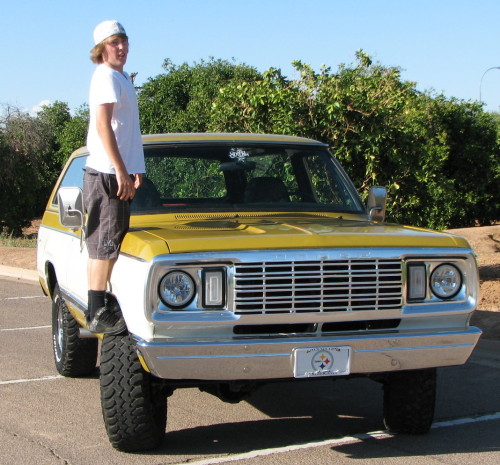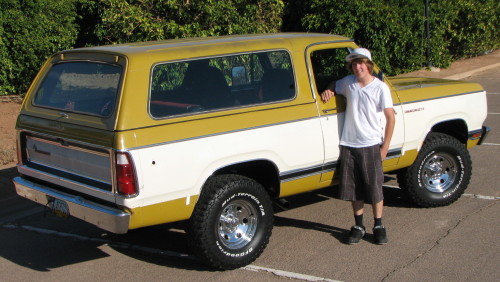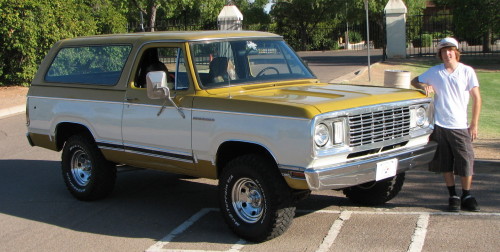 If you want to know more about their project Doug and Doug JR. can be reached at: McClafferty.Doug@jobcorps.org
---
Are you proud of your Dodge truck or car? Want to show it off? Please email me a pic along with a description of your vehicle and I will add it to the Gallery.




Joe Leonard 2009-07-22