---
Gallery Page 187
Jeffrey Fleming's 1982 1 Ton "Mudding" Dodge Truck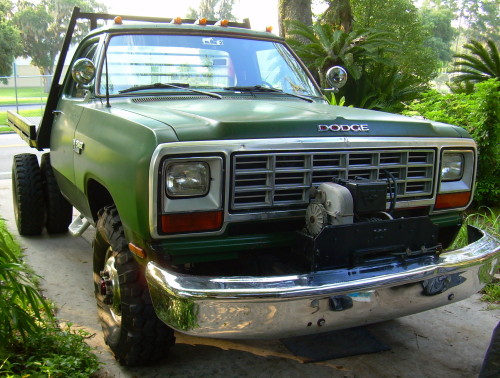 Jeff's 1982 1 ton W350 was first purchased by the Punam County Florida Fire Department. It was a brush fire truck and had a 500 gallon water tank and a PTO driven pump. The tank and the pump were removed before it was auctioned. The guy Jeff bought it from put the flat bed on it.

The rear suspension is stock, with 6 inch blocks and HEAVY DUTY springs. It has a Dana 70 with 5.13 to 1 ratio. This truck has 5/8 inch wheel studs and Jeff installed 4 inch springs in the front with a Dana 60. Jeff trimmed the fenders and added flares. The engine is a 360. He replaced the Thermoquad with an Edelbrock 600 CFM on a Weiand dual plane intake and a 1 inch spacer and installed Summit headers. It has a New Process 435 transmission, dual steering stabilizers, and a Warn 8274 8000# winch.

Future plans include Detroit lockers and a 440 (although it rarely gets stuck as it is). Jeff Rhino lined the out side and the floor and painted it Olive Drab.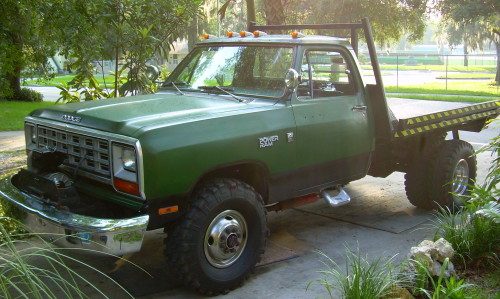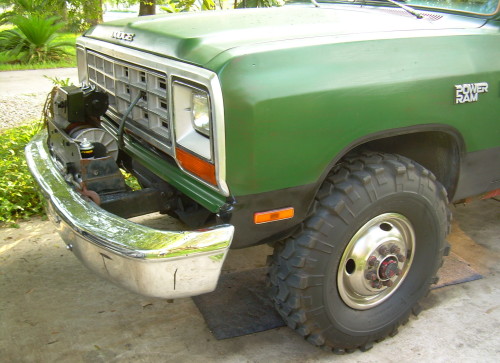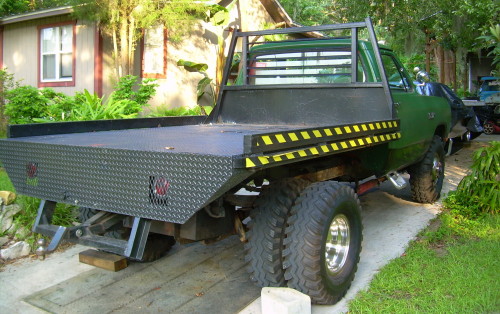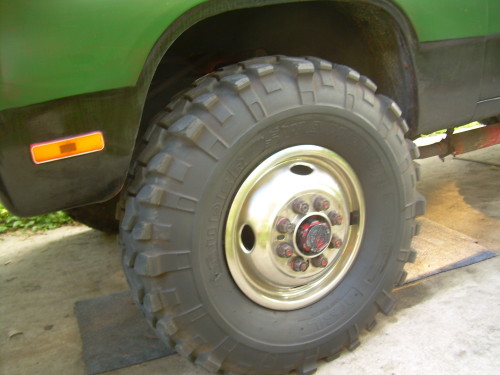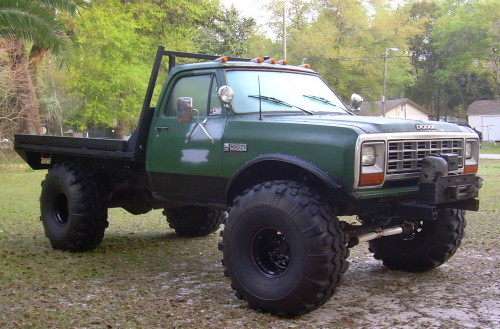 UPDATE: Jeff replaced the water pump and radiator, power brake booster and master cylinder, added 4 inch lift springs in the front, new shocks all around, and 18.5 x 44 x 15 Super Swampers, bias ply. He had to ditch the PTO to make the headers fit. Once Jeff fabricates some inner fenders, he plans to get it muddy!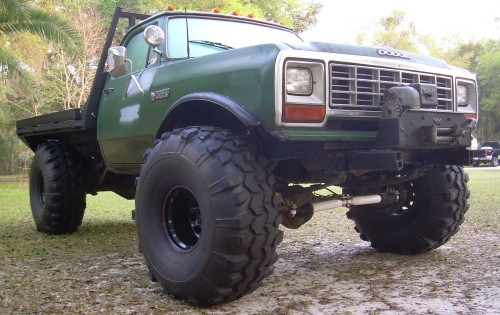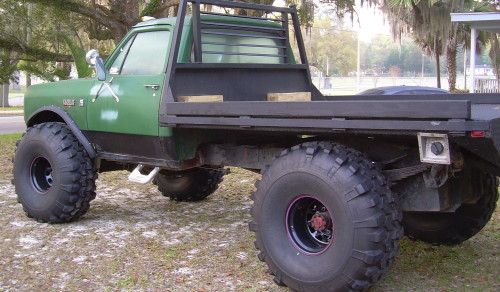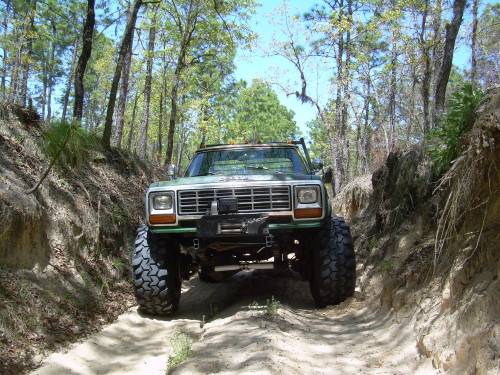 UPDATE (August 2010): The truck has been mudding. Check out the fun Jeff is having with it: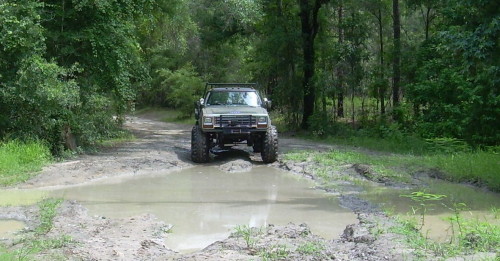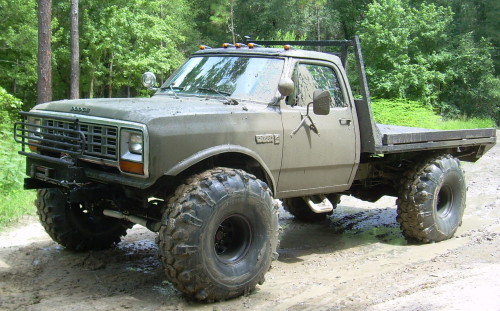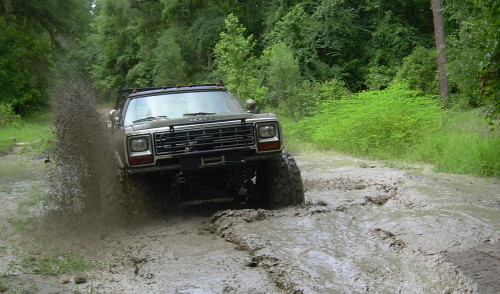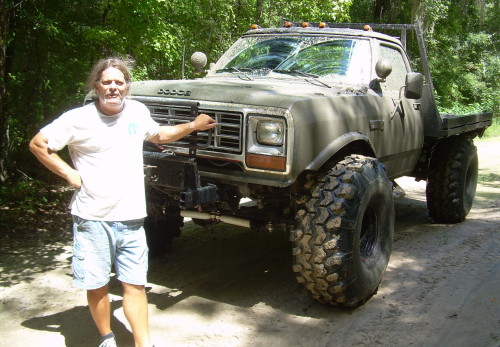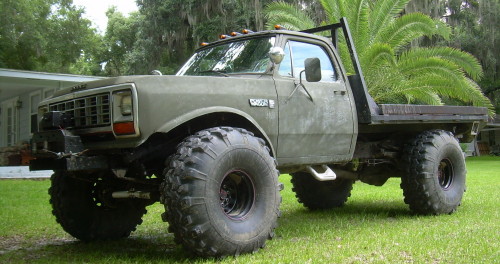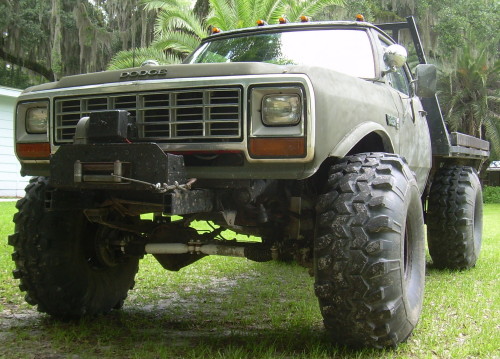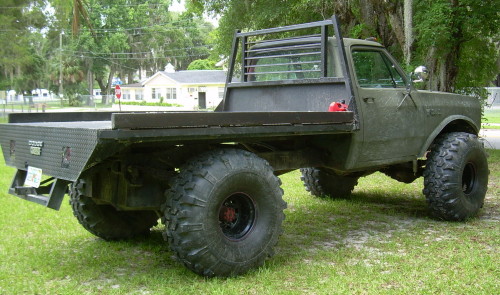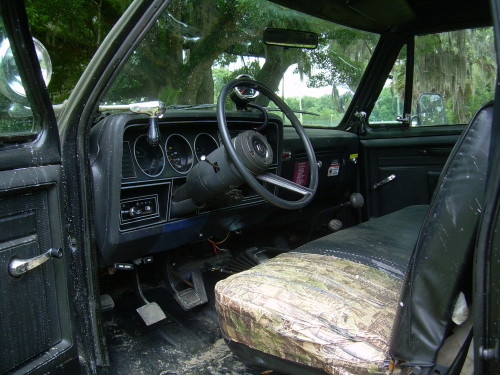 To learn more about Jeffrey's "new" truck you can email him at: jefro440@yahoo.com



Jeffrey also has a 1986 Dodge Power Ram in our gallery. Click HERE to view the his 1986 Power Ram gallery page.

UPDATE April 2011: Jeffrey recently purchased a 1977 M880. He says, "It is kinda ratty, but it looks good". It has a military plate on the dash, 8 lug 44 front, full floater 60 rear 4.10 gears. He is going to start working on it when his W350 is where he wants it. Below are pics of his next 1977 M880 Dodge truck.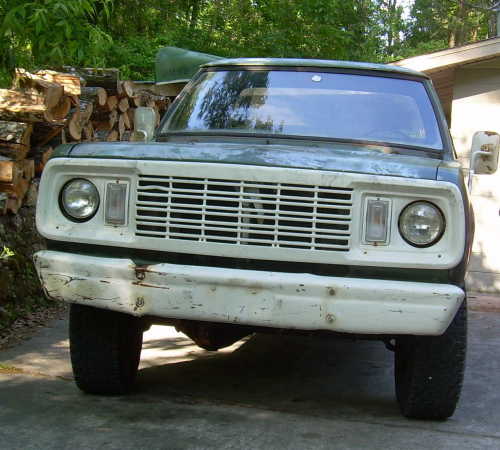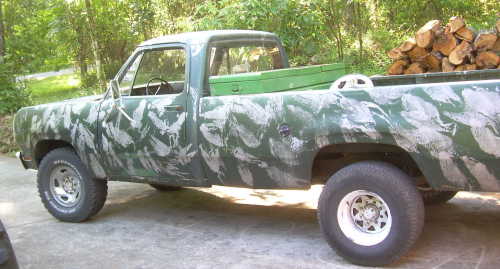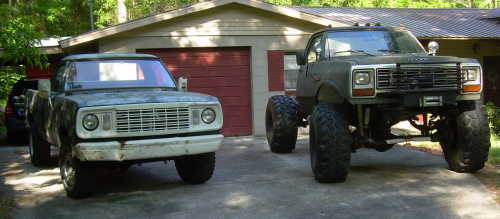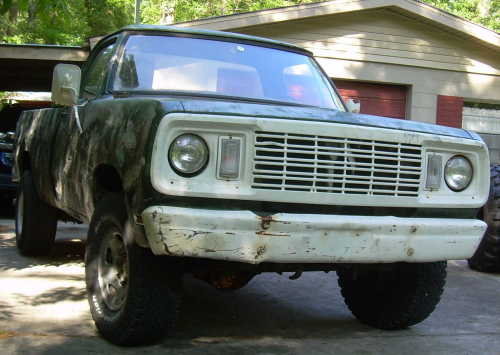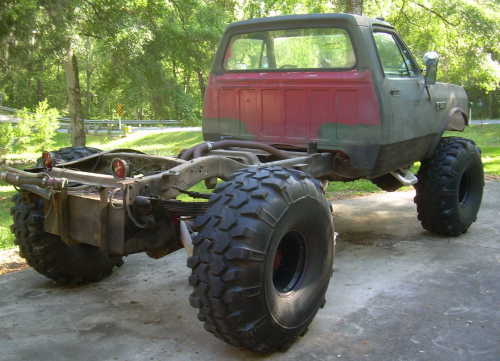 UPDATE MAY 2011: Jeffrey painted his truck with Wal-Mart ratttle can camo paint. Next he plans to add a 4 inch lift and some 9-16 Power Kings or some Q-78-16 Swampers.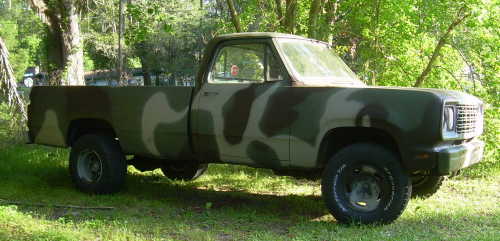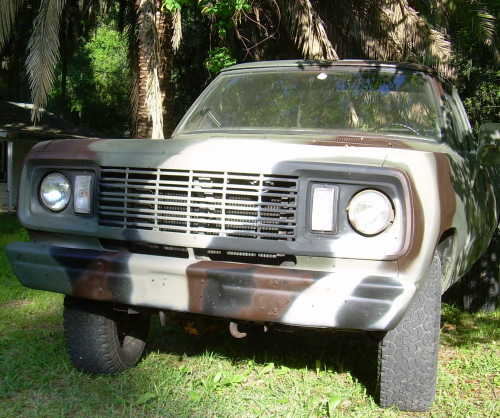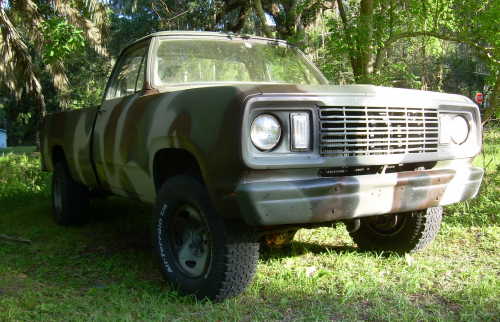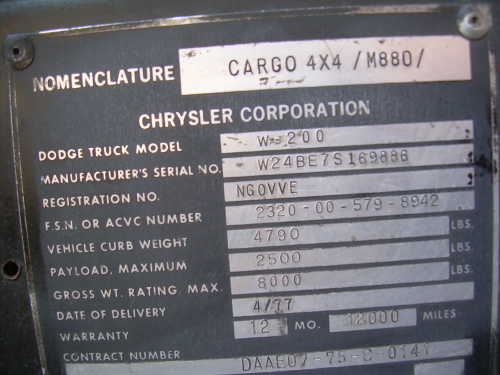 ---
Are you proud of your Dodge truck or car? Want to show it off? Please email me a pic along with a description of your vehicle and I will add it to the Gallery.




Joe Leonard 2010-08-22