---
Gallery Page 200
Joshua Campbell's 1974 Adventurer SE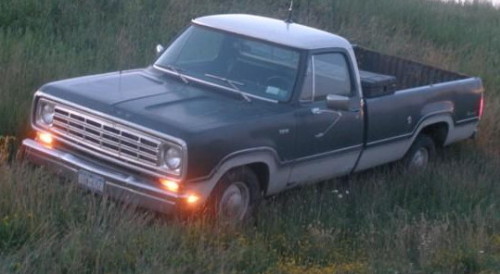 Joshua bought the truck from a customer of his in 2006 because it needed a driveshaft and he refused to pay the $200.00 for a new one. It is from South Carolina. It is a 74 Adventurer S.E. with a 360c.i. engine, 727 Loadflite trans, 8 3/4 suregrip rear, tow package, trim package, factory split rear window, A/C, cruise, AM/FM radio and approx. 180,000 miles.

Joshua put in a driveshaft, all the suspension bushings, new springs, re-built the engine and trans, an A/C condensor, and a radiator. The truck now has cold a/c, and runs fantastic. It's his daily driver and he is in the process of collecting parts for a full restoration."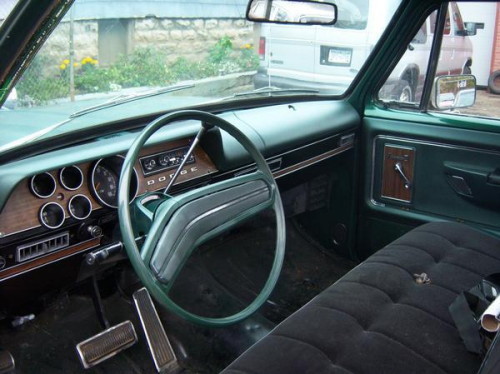 To learn more about Joshua's 1974 Adventurer SE you can email him at: j_campbell_1@yahoo.com

UPDATE: Josh's 1974 is apart and is slowly being fixed. There's a lot more dings and dents than he expected and he is also finding more rust. He would like to give a heads up to anyone else restoring a truck...check between the windshield and the roof. Check out his latest picture of his truck below: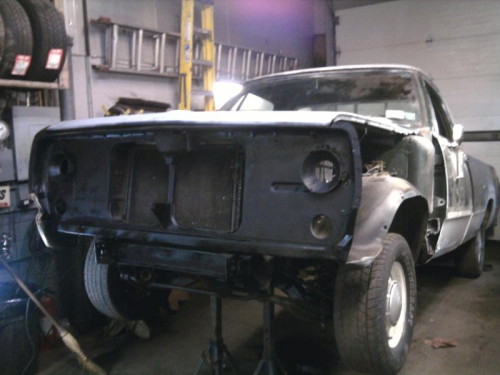 ---
Are you proud of your Dodge truck or car? Want to show it off? Please email me a pic along with a description of your vehicle and I will add it to the Gallery.




Joe Leonard 2010-02-03