---
Gallery Page 202
Joe Peynado's 1974 Dodge Power Wagon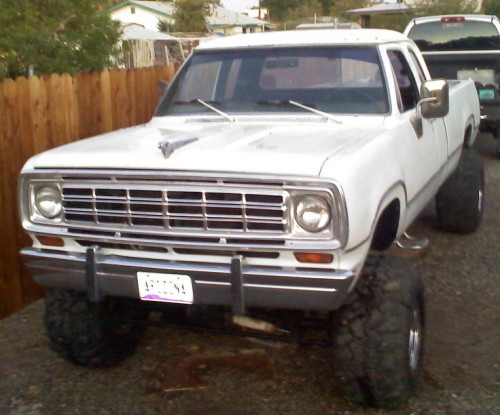 Joe owns this 1974 Dodge Power Wagon Club Cab W200. It has a 10 inch lift in the the front and a eight inch lift in the back, rebuilt 360 motor, and racing headers with flow master exhaust system. It also has 35 inch Super Swamper tires and 15 inch rims. Everything else is original.

Joe's whole family drives Dodge trucks. Joe received this truck from his Dad, who had gotten it from his Dad several years before.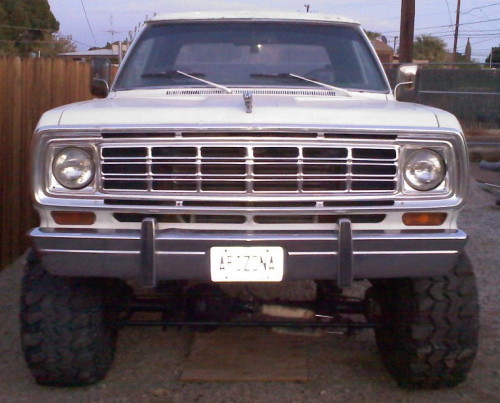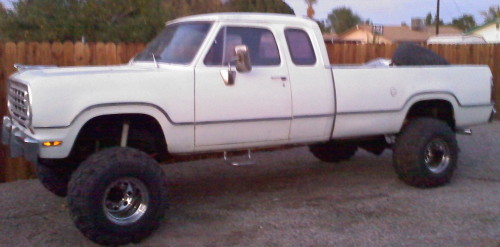 To learn more about Joe's 1974 Dodge Power Wagon you can email him at: joepeynado928@yahoo.com


---
Are you proud of your Dodge truck or car? Want to show it off? Please email me a pic along with a description of your vehicle and I will add it to the Gallery.




Joe Leonard 2009-12-06