---
Gallery Page 208
Skip Cantrill's 1977 Dodge Adventurer SE-100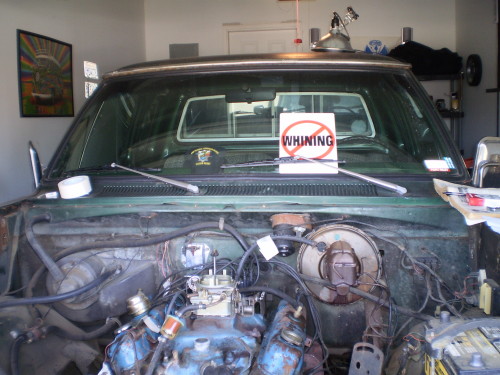 Skips owns this 1977 Dodge Adventurer SE-100. He is in the Army and is being deployed to Iraq in January 2010 for a year. He will be serving with the 1st Infantry Division Band. He is going to garage his truck while he is gone and plans to get parts so he can rebuild it after his return. He would appreciate any tips and ideas for the rebuild. The engine and transmission are stock, 360 V-8 and a A 727 Torqueflight transmission with a 3/4 ton rear end. The only serious modification that he has done was to add a Flowmaster exhaust and he has replaced the rims. Unfortunatly, while he was stationed in San Diego, the rust on the rims and body took it's toll.

Skip bought his truck in 2002 for $700. He and his Dad did the normal tuneup and replacement of a few parts. He doesn't know much about his Club Clab yet, but still loves it. His wife also loves the truck and is encouraging him to get it rebuilt.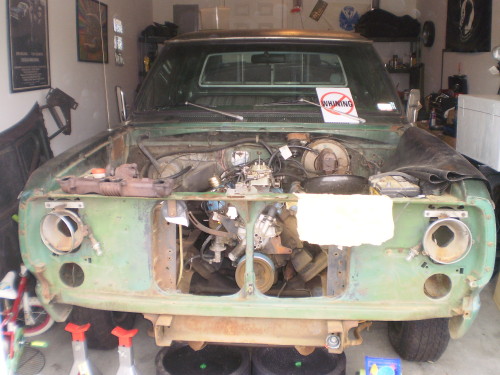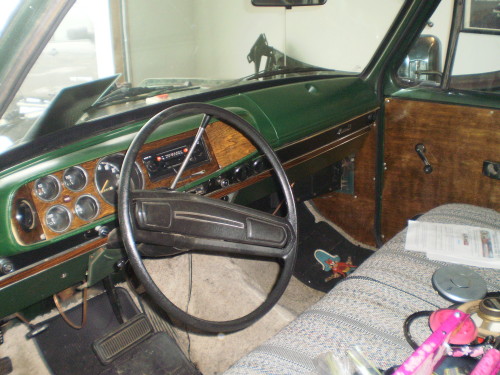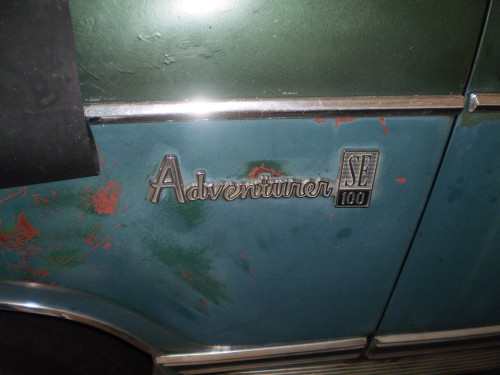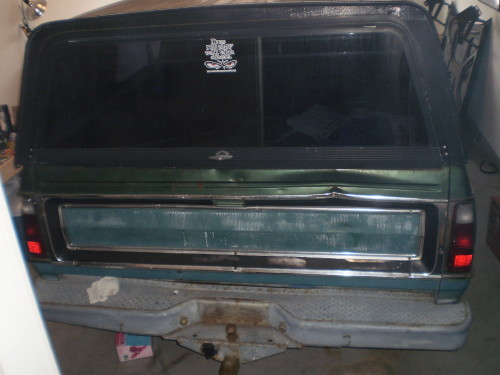 If you have some advice or suggestions for Skip's 1977 project you can email him at: jazzmukicmen@yahoo.com
---
Are you proud of your Dodge truck or car? Want to show it off? Please email me a pic along with a description of your vehicle and I will add it to the Gallery.




Joe Leonard 2010-1-6