---
Gallery Page 224
Herb Rinn's 1974 Power Wagon "Work Horse"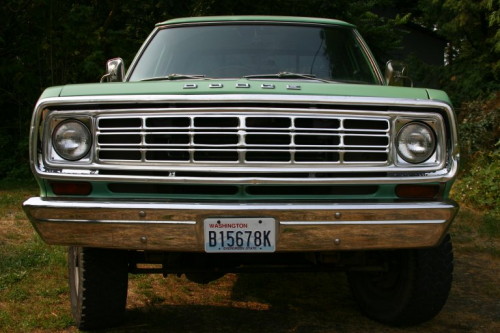 Herb has a 1974 Dodge Power Wagon Club Cab 3/4 ton truck he is fixing up. Herb bought his Dodge Truck 17 years ago for $300. He is the second owner. It was a flat bed and had a very tired 318 in it. The driver's side fender was smashed in and it had no exhaust. There was an extra leaf spring on the driver's side and the brakes were shot.

Herb sold two Plymouth 4 door sedans he had restored and used the money to fix up his Power Wagon. Since the cholrine plant he worked at as an operator shut down, he has taken up farming and has been using his 1974 Power Wagon as a farm truck. The old Power Wagon has also been a great hunting rig.

The 74 Club Cab has a brand new 360 motor, new transmission, and many other new parts, plus he just painted it Forest Service Green. According to Herb, it has been a real "work horse" around the farm.

Herb said his truck runs perfect and hauls his tractor on a 18' flat deck trailer around to different plowing jobs perfectly, with no hesitation. Herb loves his truck.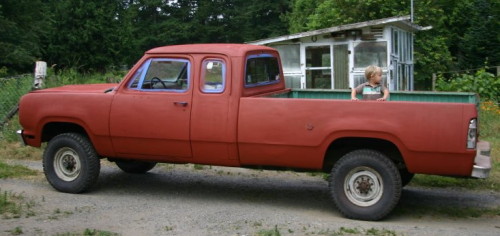 This is a picture Herb's truck after he painted it with primer and before painting it Forest Service Green. The little guy in the back is his grandson. He is Herb's helper and future Mopar addict.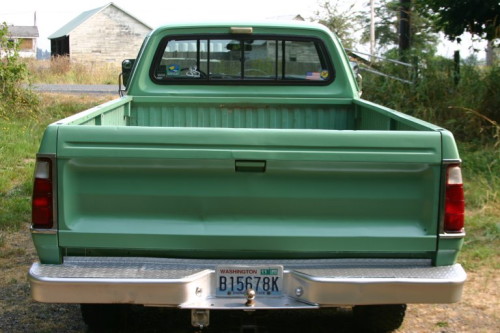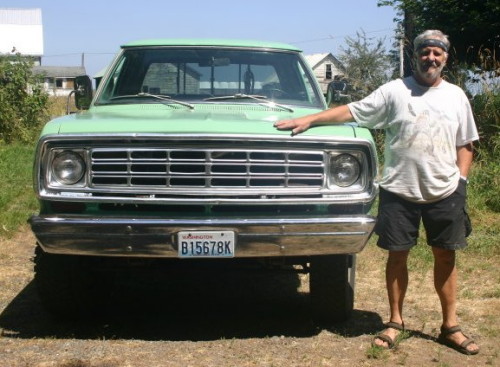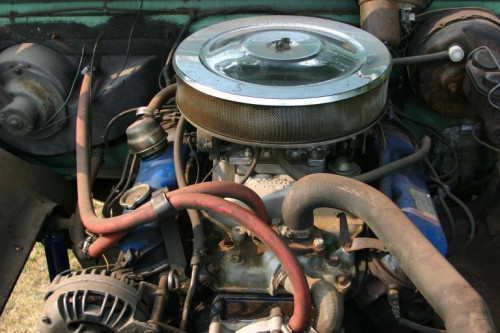 To learn more about Herb's 1974 "Work Horse", you can email him at: hrinn@comcast.net
---
Are you proud of your Dodge truck or car? Want to show it off? Please email me a pic along with a description of your vehicle and I will add it to the Gallery.




Joe Leonard 2010-08-21