---
Gallery Page 230
John Troyer's 1982 Dodge Power Wagon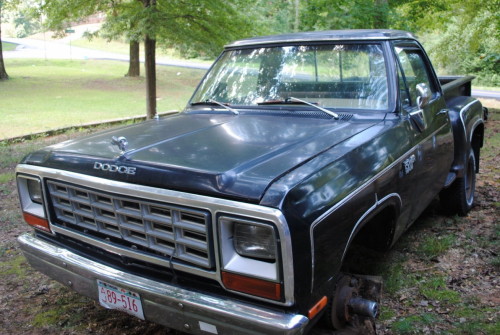 John owns this 1982 Dodge Power Wagon step-side. He bought the truck about 11-12 years ago when he lived in Wisconsin. He stored it inside at a friend´s place for the last 8 years, but it has had to endure quite a few winters outdoors. John now has it back in his possession and it is now in Alabama.

John decided to make it his project truck. This is definitely a long term project, pretty much narrowed down to weekends as his budget allows. He doesn't intend to restore it to factory original, he just wants to fix it up so it looks good.

Right now it has a 318 in it, that will need some work, not sure what tranny it has, he is assuming a 727. Of course, there is plenty of body work and a lot of interior work that will need to be done. The end goal for John is a full work up. Frame sandblasted, rust removed, new panels added if they can´t be fixed, a new front suspension and (hopefully) a 383 big block to drop in for HP. While he searches for a 383 block and tranny to bolt up, he is contemplating rebuilding the 318 just so it runs for the time being. Then he plans to make the inside shine like the outside. Other things that he will need to do will be to keep the 4WD intact and functioning with the lockouts, which will probably entail an overhaul of the transfer case, and finally to put exhaust stacks on much like you see on the Little Red Express trucks. Below are the starting pictures. John hopes to be able to keep us updated as new parts go on and work progresses.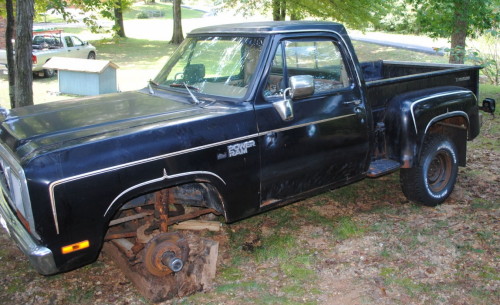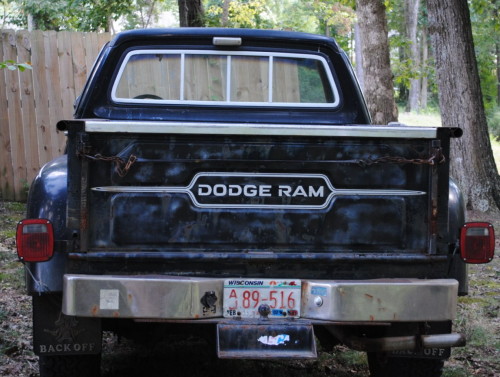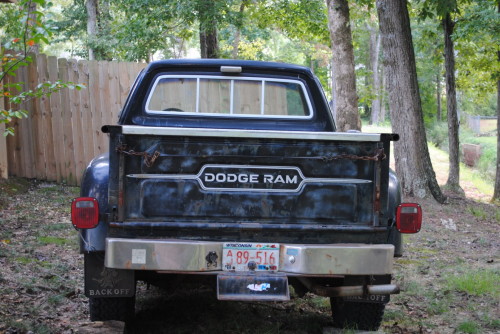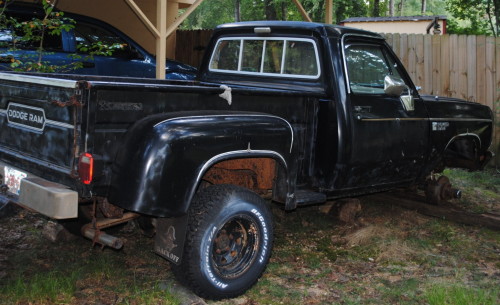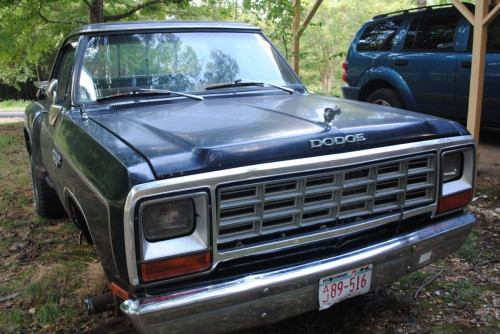 To learn more about John's 1982 Power Wagon you can email him at: john@troyer.com


---
Are you proud of your Dodge truck or car? Want to show it off? Please email me a pic along with a description of your vehicle and I will add it to the Gallery.




Joe Leonard 2010-09-26