---
Gallery Page 241
James Black's 1977 Dodge Step Side Truck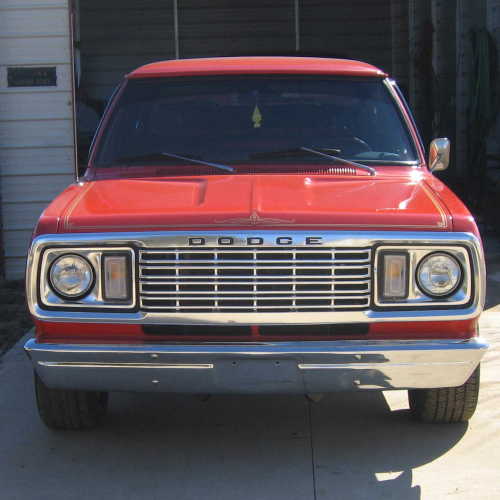 James recently purchased this 1977 Dodge step side truck and is in the process of getting everything in working order. The truck is very clean and is suspected of being a Warlock. It has a non original 440 with a Holley 4 barrel carb. James has new bed wood coming and wants to get the fuel gauge working since now that the wood is out of the bed it very easy to get at the sending unit.

James will send us more pics and info about his truck as his project progresses.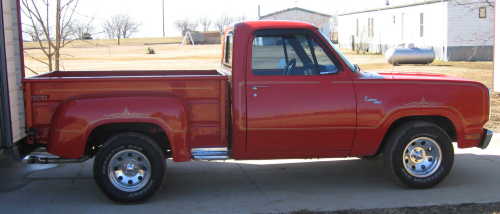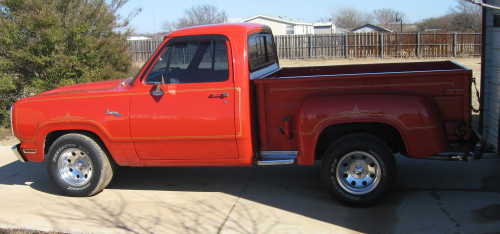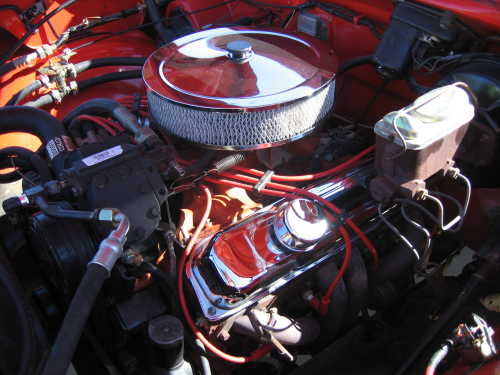 To learn more about James' 1977 Dodge truck you can email him at: jimbo9918@aol.com
---
Are you proud of your Dodge truck or car? Want to show it off? Please email me a pic along with a description of your vehicle and I will add it to the Gallery.




Joe Leonard 2011-04-04