---
Gallery Page 253
Curtis Martin's 1976 Dodge Power Wagon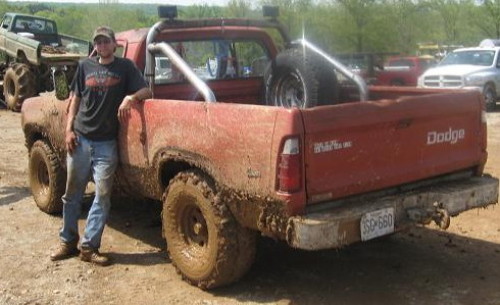 Curtis owns a 1976 W100 Dodge Power Wagon. It had an original 3 on the tree transmission, full time 4x4. 318 2 barrel. It had 31x10.50's when he got it and now has aluminum wheels, with 33x12.50's. Curtis is working on fixing the rust, and he is probably going to put on a small lift. He bought it about a year ago for $300 and drove it home. The motor blew up a few months after he got it, so he bought another 318 out of a conversion van and put it in, and rebuilt the carb. He just had new straight pipe exhaust put on it and factory heavy duty suspension, with a Dana 60 out back and a Dana 44 in the front. The truck goes like a tank. Curtis drives it every day to work and back, and to the woods in the winter to cut fire wood. The un-believable part is, it gets 15 mpg (way better than he thought it would).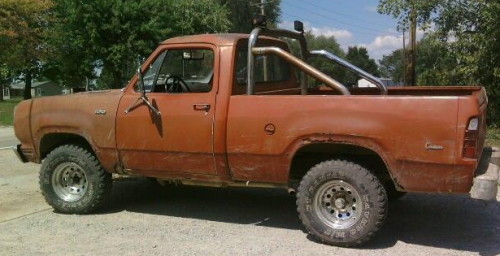 Curtis' truck had 31x10.50s wheels when bought it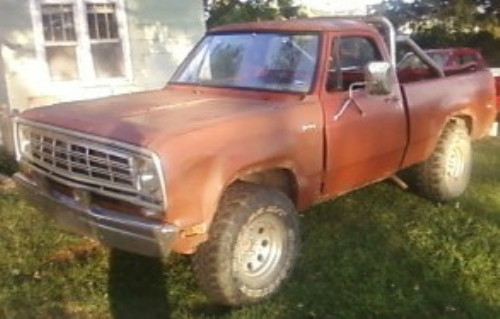 It now has 33x12.50 wheels on it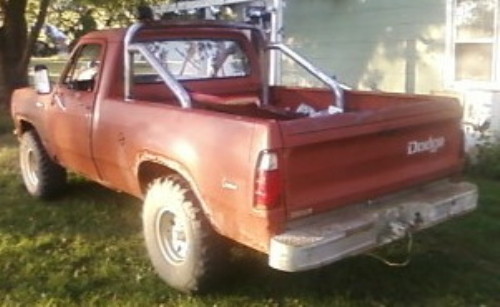 To learn more about Curtis' 1976 Power Wagon Dodge truck you can email him at: tuptuohgih@yahoo.com
---
Are you proud of your Dodge truck or car? Want to show it off? Please email me a pic along with a description of your vehicle and I will add it to the Gallery.




Joe Leonard 2011-07-02