---
Gallery Page 283
Rod's 1978 Factory Diesel Dodge Truck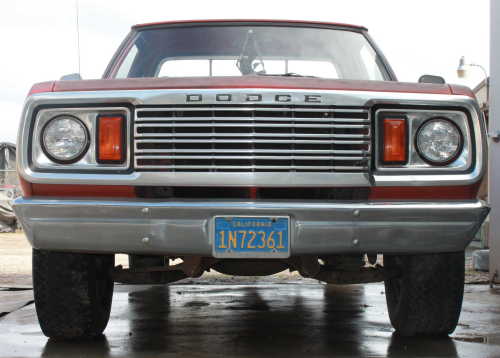 Rod bought this 1978 D150, 243ci Mitsubishi diesel truck in January 1986 in San Jacinto, CA. It was sitting at a truck repair shop for months, so one day he stopped in to ask about it. They told him the injection pump was no good and the owner didn't want to spend the money to replace it. Rod had an idea of what the problem really was, so he offered the owner $1,000.00 and the owner went for it. Rod and his dad towed it home to Perris, California. He dropped the fuel tank, pulled the filter sock off the pick-up tube, put the tank back, fueled it up and has been driving it ever since.

The truck has 292,149 miles on it. The 727 transmission has been rebuilt and the 4.10 gear was changed to 3.54 to make it a little more freeway friendly. It won't break any land speed records, but it gets great mileage (18-20 mpg hwy). Rod's son drives it almost every day to work. They are going to get the seat redone and have it painted soon! It has the factory air cleaner. They are in process of putting a NP445 4-speed in the truck as soon as they gather up all the parts. The vin # has the H in the engine code.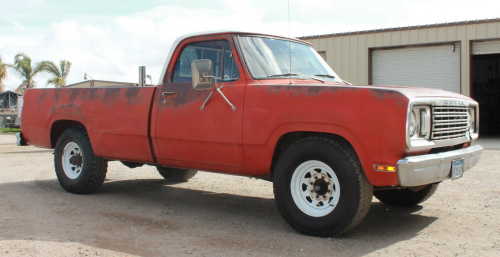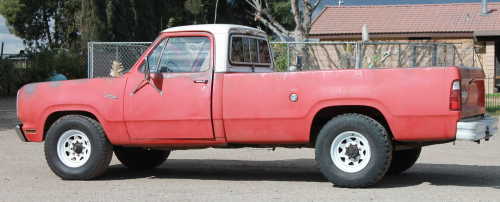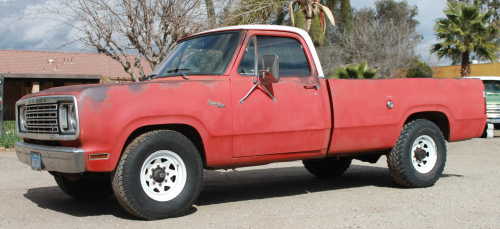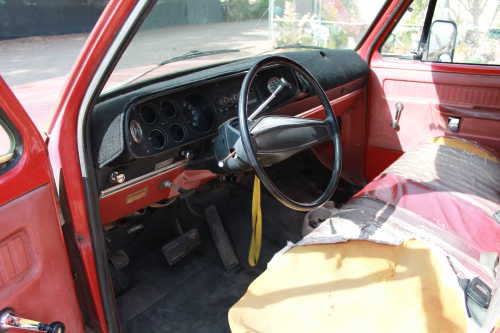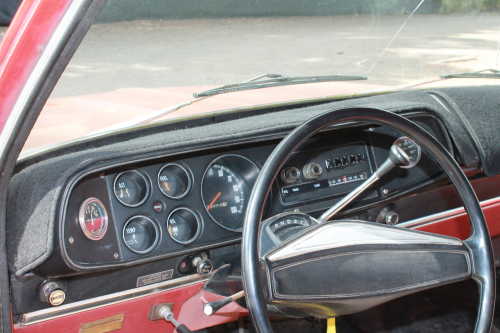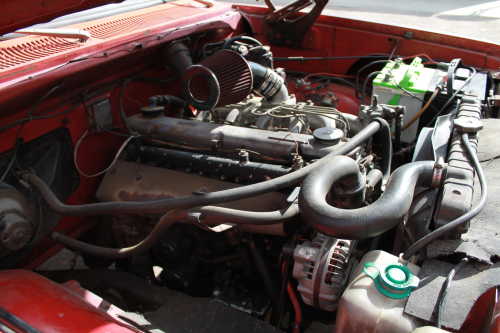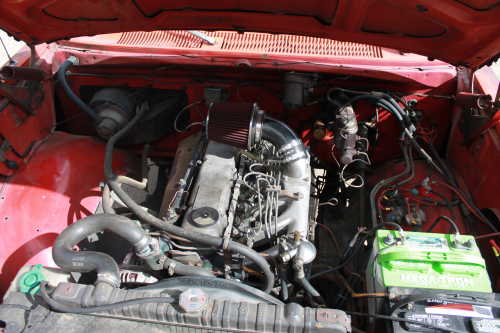 Rod also owns a 1978 440 with an A833 cast iron overdrive 4 speed that used to be a diesel.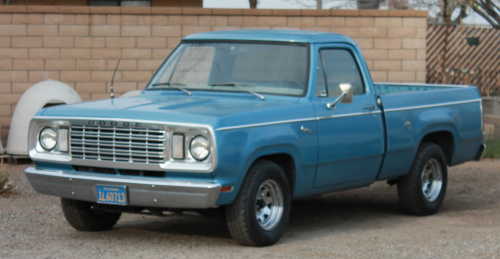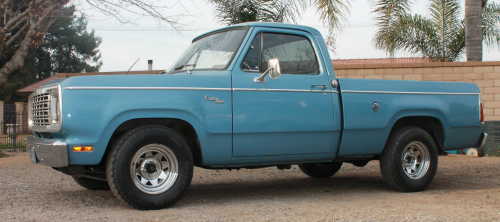 UPDATE (April 2012): Rod just added a new additon to his fleet. He now has a 1974 D100 Mitsu Diesel with a NP435 4 speed. It is very clean.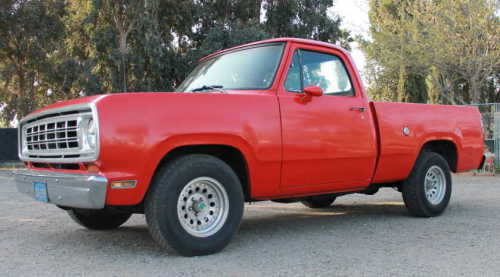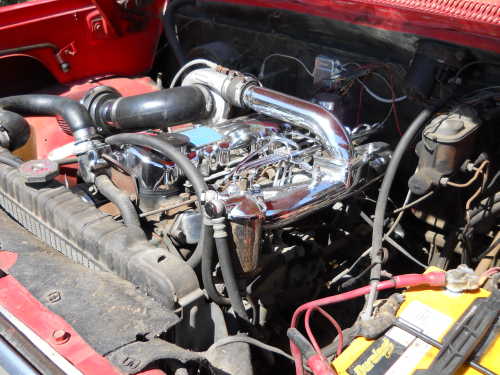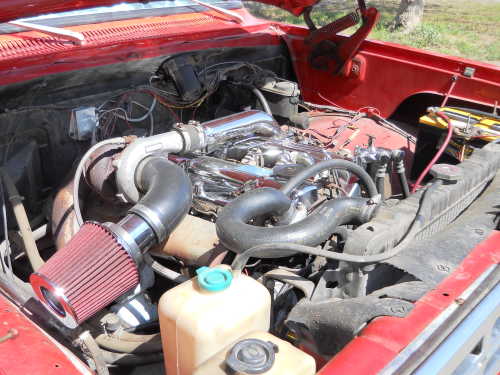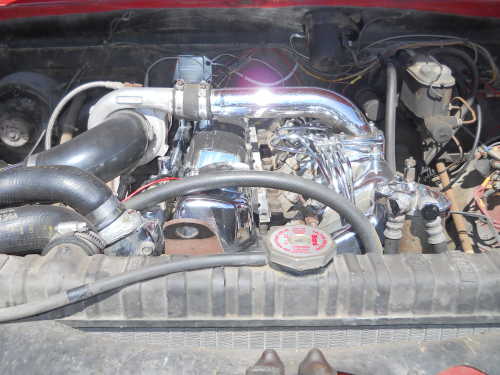 To learn more about Rod's 1978 Dodge trucks or his 1974 diesel, you can email him at: vikefam5@aol.com
---
Are you proud of your Dodge truck or car? Want to show it off? Please email me a pic along with a description of your vehicle and I will add it to the Gallery.




Joe Leonard 2012-02-16