---
Gallery Page 294
Cody's 1984 D150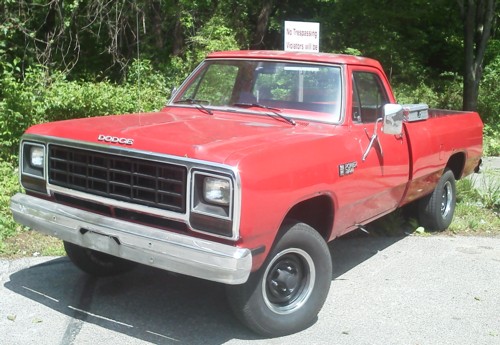 Cody bought his Dodge truck for 300 bucks. He installed new leaf springs and powder coated the rims himself, since he works at AFI Powder Coating.

Cody is currently redoing the interior. He has reshaped and smoothed the dash and doorpanels and he is bedlining the floor. There is new wiring throughout the truck, plus he has changed all the dash lights to red and warning lights are white. He took out the cargo light and made my own with switches. He is using the factory radio but needs a place to plug in his iPod and phone. He plans to diamond plate the bottom of the doors and the kick panels and hand fabricate a piece to go around the 4x4 shifter.

Cody has redone the motor. He wants to send special thanks to Ronnie at A&R for telling him about the water pump having a plastic gear and the need to replace it. Cody got a red top Optima battery to go with the red theme. Everything under the hood is either painted or polished. It's all original and so is the paint on the outside. Cody painted the grill black, smoked all the lights except the headlights.

The truck was bought with 36003 miles on it and now has 36010. Cody has sanded and undercoated it and also fixed a hole in the frame and boxed in the bed back for support. He put a Super 44 with a 3 inch pipe on her and removed the catalytic converter.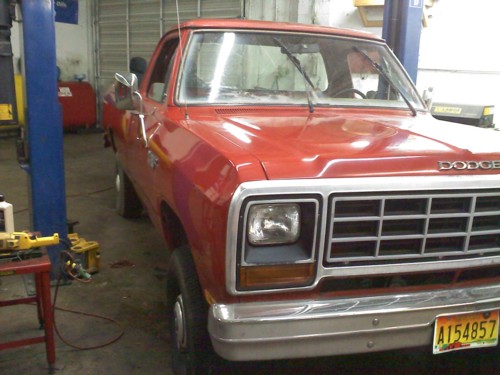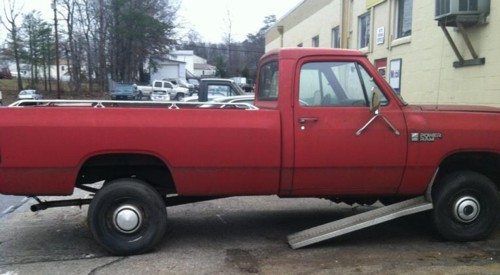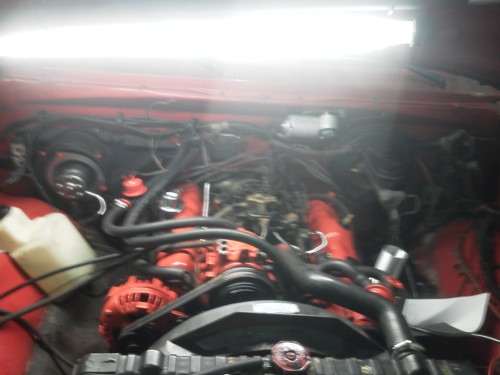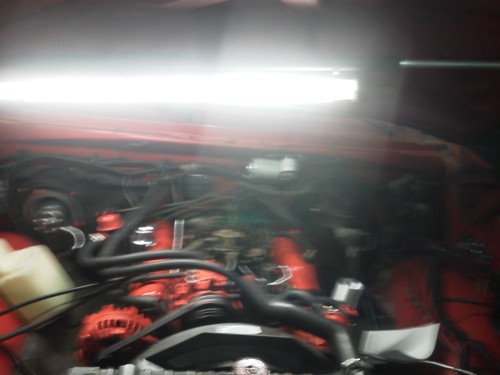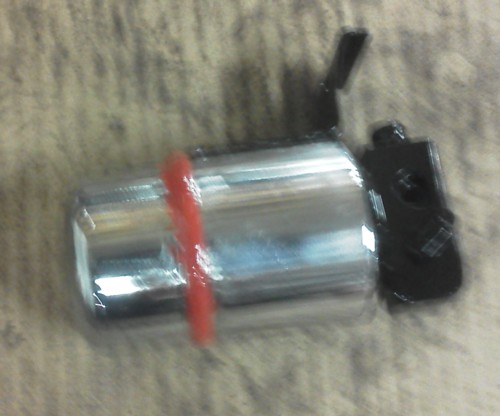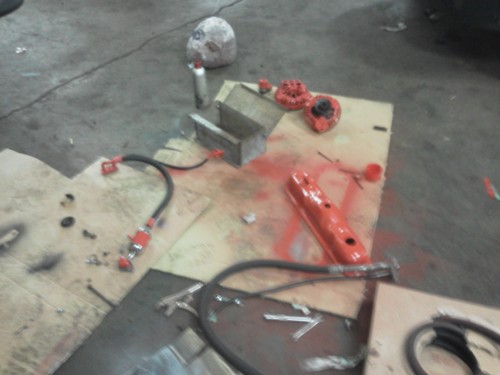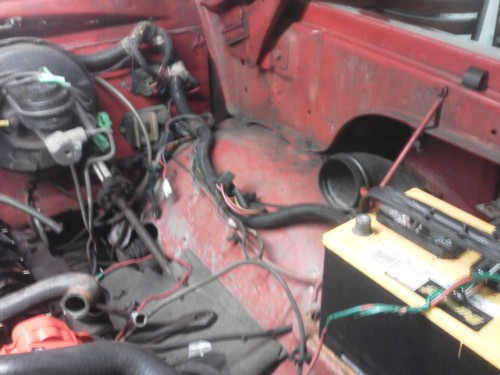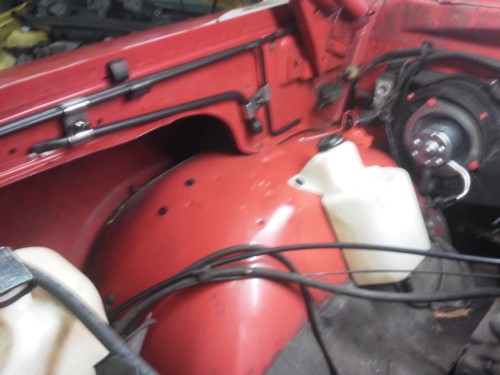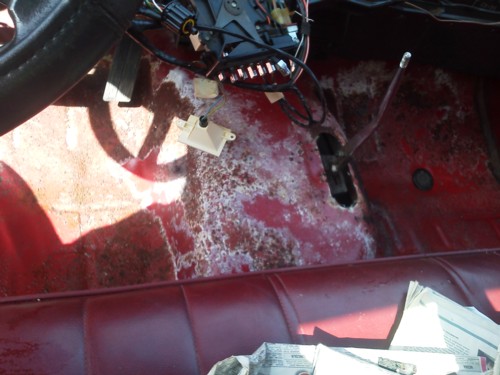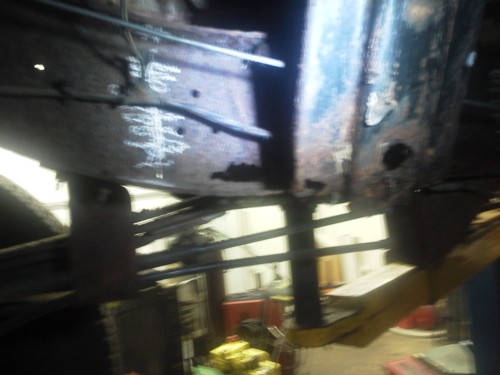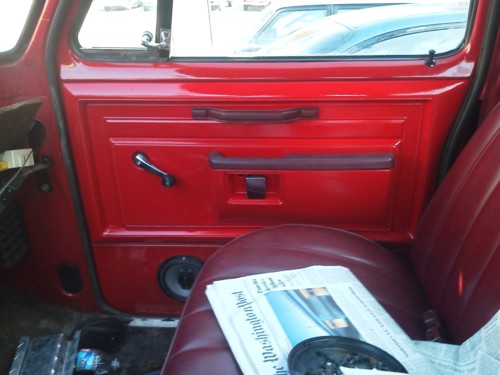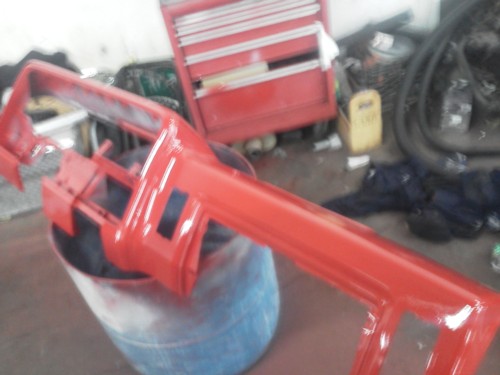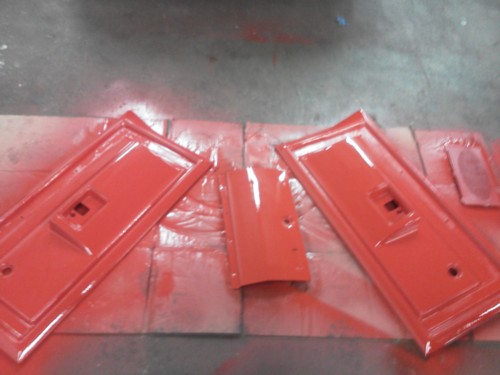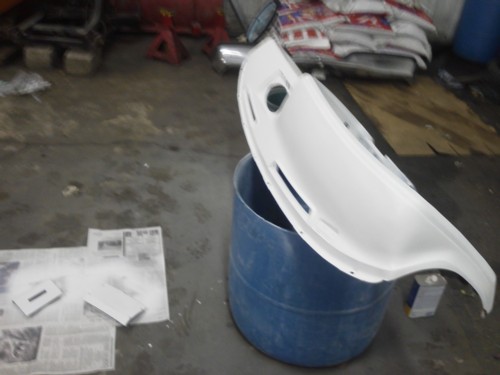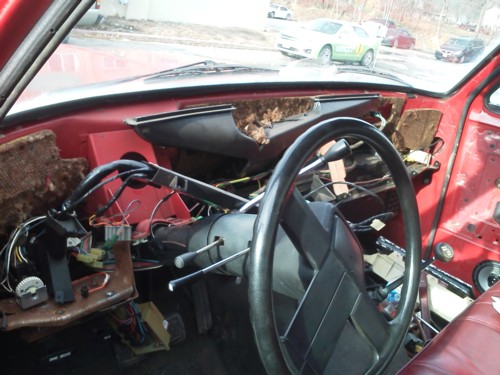 To learn more about Cody's 1984 D150 Dodge truck you can email him at: kclove8803@gmail.com
---
Are you proud of your Dodge truck or car? Want to show it off? Please email me a pic along with a description of your vehicle and I will add it to the Gallery.




Joe Leonard 2012-07-14