---
Gallery Page 296
Mike Lamm's Rare 1987 Dodge Dakota Express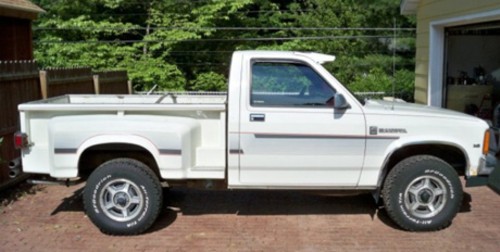 Mike talked to the original owner of his 1987 Dodge Dakota truck and found out Chrysler drop shipped 700 of these trucks to Country Sales Inc. in Three Rivers Michigan and only 300 were 4x4. This truck was originally sold at Ton Aul Chrysler in Lima, Ohio and lived most of it's life in Ohio. The truck has a 3.9 V6 auto tramsmission, 121,548 miles and runs great. The 4x4 works excellent too.

Mike bought his truck in April 2009 off Craigslist and took it to the 2009 and 2012 Mopar Nationals in Columbus, Ohio. There were a lot of people there that had never heard of this truck, but with only 700 made, that is understandable. Mike has talked to a few people on Dodge Dakota web sites and has pictures of a red 1987 and a red 1989 truck. The conversions were done by Country Sales Inc. out of Three Rivers, Michigan.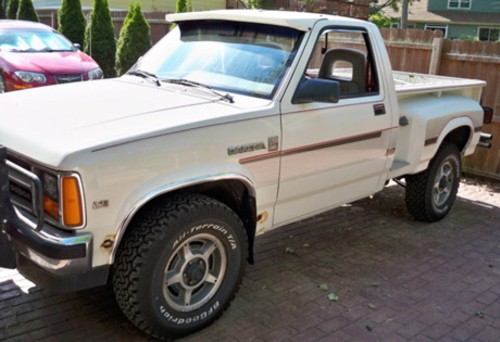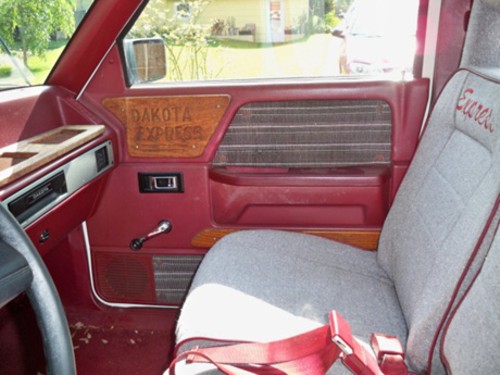 The sticker is on the door post. This is the only year that had a carb. They are very expensive to replace.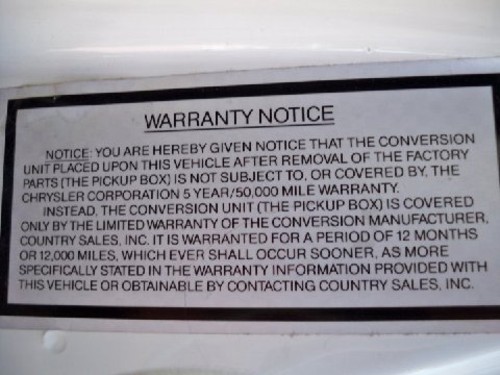 To learn more about Mike's 1987 Dodge Dakota Express truck you can email him at: MoparDad1@aol.com
---
Are you proud of your Dodge truck or car? Want to show it off? Please email me a pic along with a description of your vehicle and I will add it to the Gallery.




Joe Leonard 2012-08-17