---
Gallery Page 308
Shawn Silvers 1975 Dodge D200 Adventuer Sport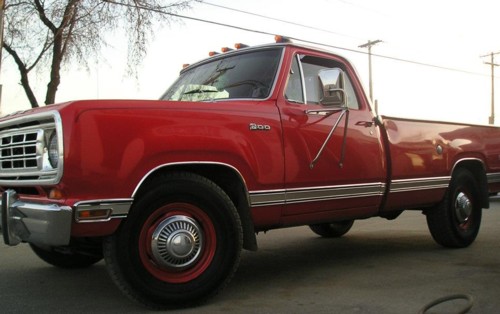 Shawn is the 3rd owner of this all original 1975 Dodge D200 Adventuer Sport. It has a rebuilt 360 4BBL. Shawn has had the truck for 5 years. It was his first vehicle. It has 100,000 miles on it now and is almost perfect. All the mechanicals have been gone through or replaced.

The motor has been rebuilt but motor and tranny have never been out of the truck. It had a camper on it when new which Shawn took off when he got the truck.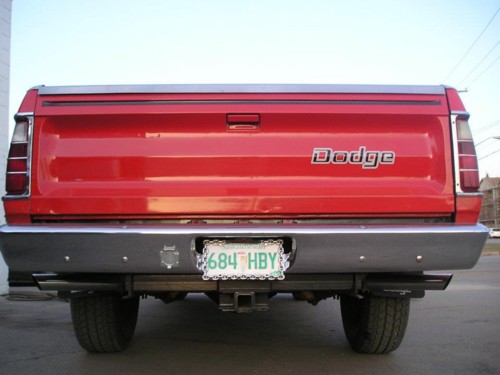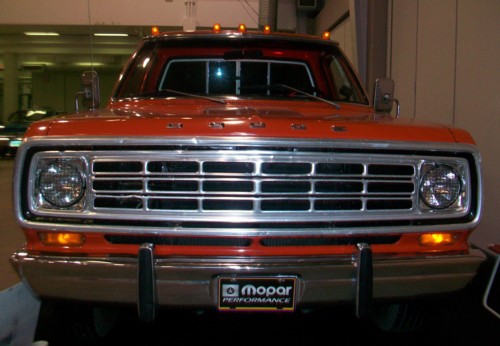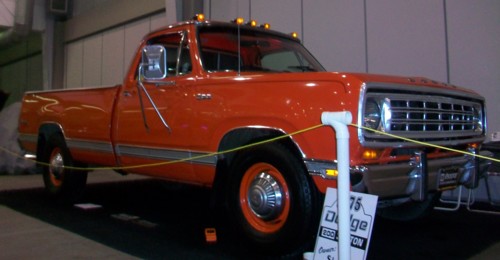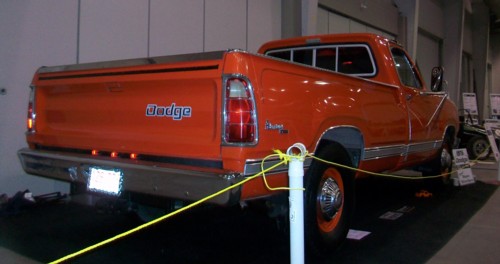 To learn more about Shawn's 1975 D200 Adventurer Sport you can email him at: uhauler@live.ca
---
Are you proud of your Dodge truck or car? Want to show it off? Please email me a pic along with a description of your vehicle and I will add it to the Gallery.




Joe Leonard 2013-01-17