---
Gallery Page 313
Rodney's 1979 Dodge Power Wagon W400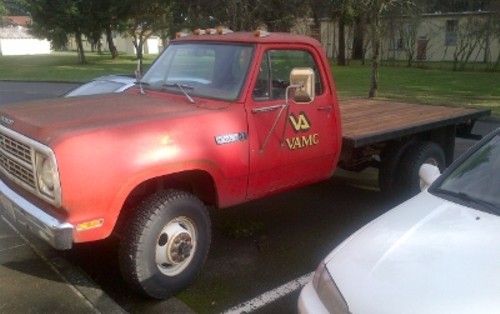 Rodney's Power Wagon is a W400, 1 ton dually 4x4 with red interior and exterior. The truck was originally purchased by the Veteran's Administration Hospital, American Lake campus, in Tacoma, Washington. It was used by their Fire department for brush fires. It had a utility box in the back and beefed up suspension to support a huge portable water tank they had on the back.

The truck sat for 7 years and decayed away until they hired a new Transportation Supervisor, who saw the value in the truck and started fixing it up. They got it running, fixed the brakes and hoses and did a few other things within their meager budget, until they saw the king pins and one tie-rod end were worn and decided it wasn't cost effective to keep, so they put it up for auction.

Rodney works at the VA hospital as an IT Tech and heard about the truck. He was told by the mechanic the truck was mechanically sound and rarely used, so he decided to bid on it. He paid $1400.00 for it, a little more than he wanted, but it turned out to be a better deal than he figured. It runs great, but is really low geared. Top speed is about 55 mph, but it is so powerful it will climb a tree.



Below are pictures of the truck right after Rodney bought it at the auction.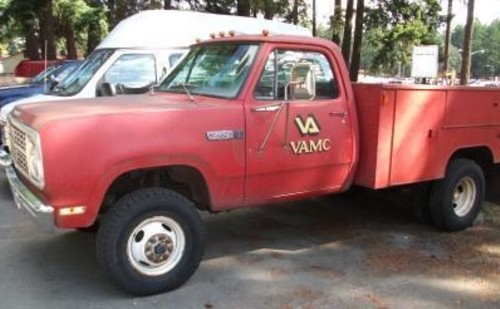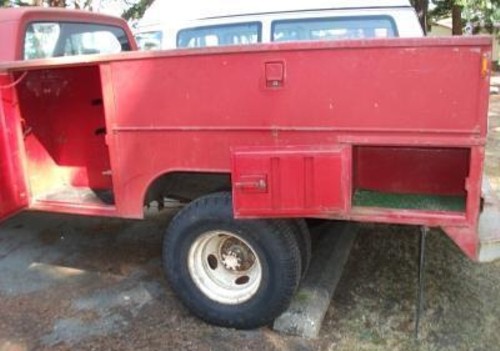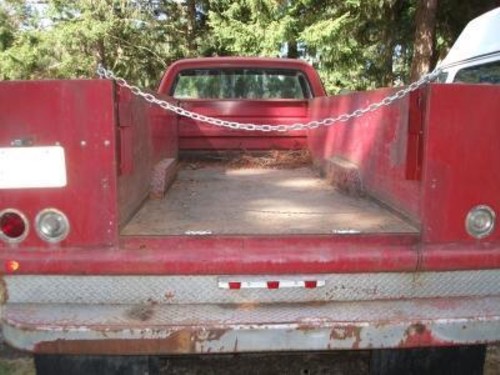 Below are pics of Rod's Power Wagon after he removed the utility box that he didn't need and added the flatbed.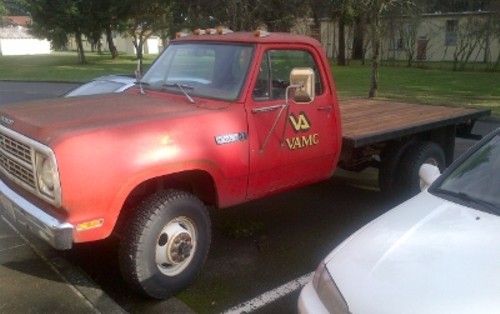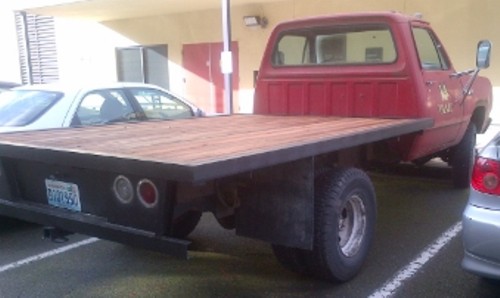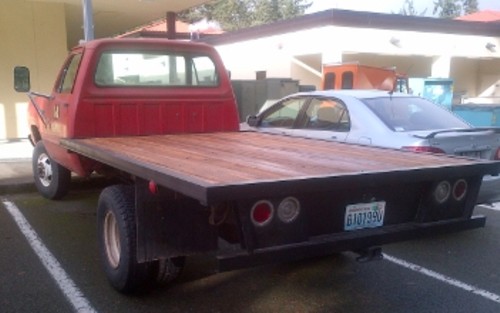 To learn more about Rodney's Power Wagon you can email him at: rod@factotumnw.com
---
Are you proud of your Dodge truck or car? Want to show it off? Please email me a pic along with a description of your vehicle and I will add it to the Gallery.




Joe Leonard 2013-02-07