---
Gallery Page 323
Bob Burton's 1974 Power Wagon and More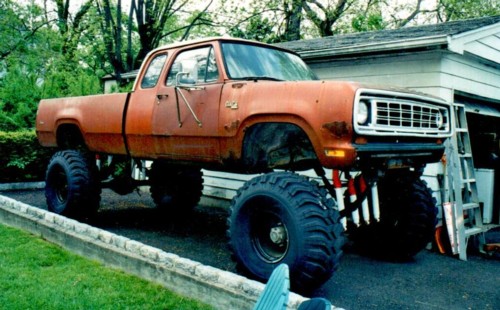 Bob has been a "Mopar Nut" since 1974 when he bought his Road Runner for just $1000 with some of his student loan money. It's on the back burner right now because the 4WD craze overwhelmed him when it appreared in the mid 80s only to be superceded by the motorcycly rage (the Japanese invasion). Meanwhile, the whole time, he watched the "muscle care" resurgence to this day, which prompted him to get another Road Runner to clone as a Hemi. He has enough parts to do two! He has a lot of stuff and as long as his health holds up and he continues to breathe the dream (or "Beat") goes on. Bob has the clone Road Runner built in his mind and the parts waiting to come together.
1970 Plymouth Hemi Roadrunner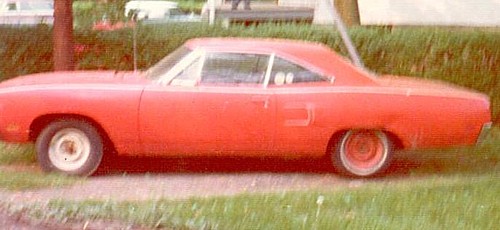 This his Bob's first "Toy", the 1970 Roadrunner. It is a 4 speed with just a little over 25,000 miles in 74 when he bought it. He is tthe 3rd owner. It's 100% original but must be restored.
1974 Power Wagon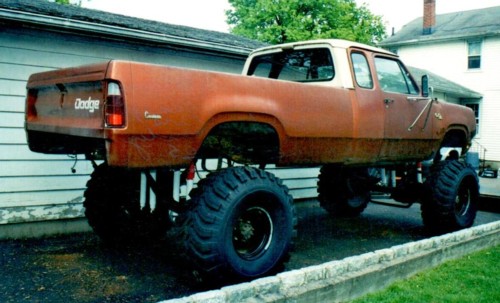 Bob's 1974 Power Wagon has Dana 70s with 5:86 gears and lockers. It is a 4 speed manual transmission with a 205 case, 440-6BBL ready to go or 426 cross rammed Hemi? rolling on 44 tires. It will stand for awhile because Bob want to bring his van up to stance. It took 16 shock mounts to hang the shocks and the van system will be similar.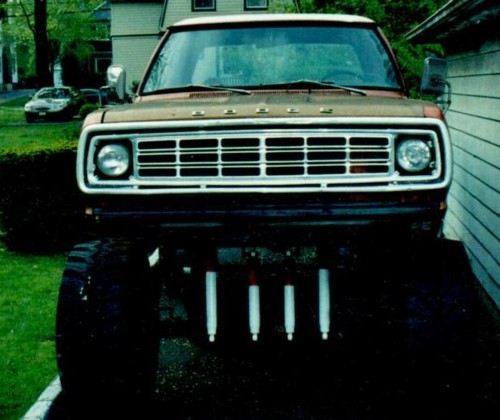 This is where the truck is now, ready to be dismantled so that the frame can be painted correctly.
1977-78 Pathfinder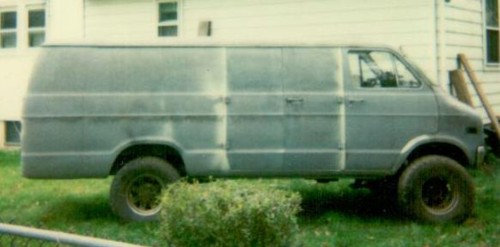 This is Bob's 1977-78 Pathfinder. He had it shipped from San Diego, CA to New Jersey. He had the 18" cargo extenstion put on the rear and a Dana 60 with 4:88 up front to match the rear. It will roll on 40" tires in the future. It has a 360 with a cam and a 440 6BBL in pieces.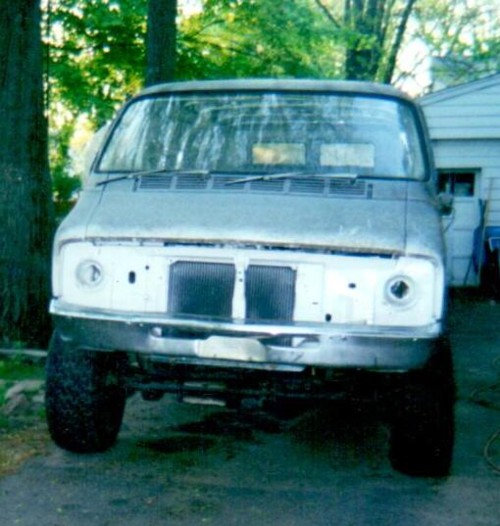 1994 Ram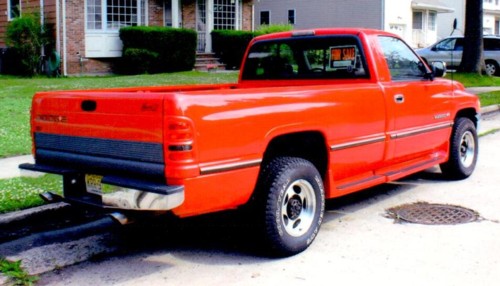 This is Bob's tow truck. It is a 94 Ram with the V-10 engine. He bought it to fix it up and sell because it needed a quarter panel, but after he took it for a ride, he took the "For Sale" sign out of the window. The rims are now black steel, the "Nascar" look.



Bob has other Toys too:


1978 Kawasaki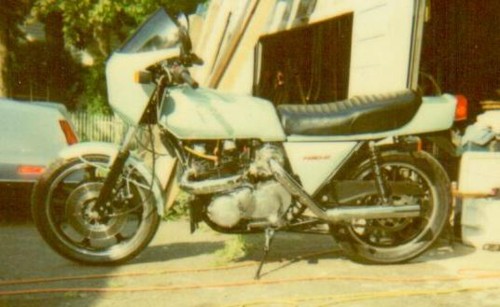 He went to Kerrville, TX to get this 78 Kawasaki 1000 Turbo from the original owner. The turbo comes in at 5000 rpms and the tach goes to 11,500 rps. He's out of it by 7500 rps. Yes, he is scared of it.


Dan Hanebrink Bike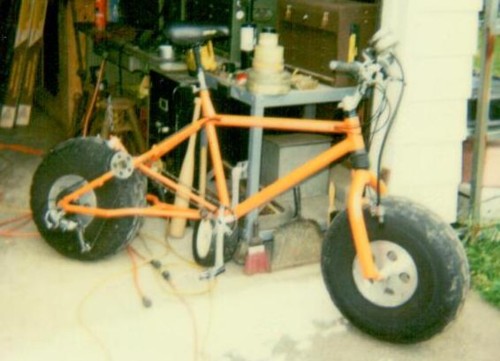 Bob's "other bike" is a Dan Hanebrink that he found at the "Carlisle All-Chrysler Nationals". You can't see it in the picture but under the seat is a plaque he made that reads: Mopar Perforance Parts. It attracts a lot of attention at the car shows that he takes it to.


---
Are you proud of your Dodge truck or car? Want to show it off? Please email me a pic along with a description of your vehicle and I will add it to the Gallery.




Joe Leonard 2010-1-2