---
Gallery Page 339
Russ Krul's 1990 W150 Dodge Truck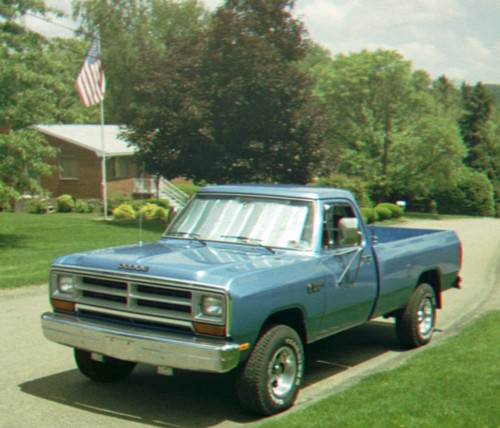 Russ's 1990 is all stock and is very reliable, plus it is all paid for! It is very simple to operate and maintain. That's why he has kept it healthy. It's simple and Russ believes, "simple is better".



As added protection, Lexan bullet-proof mud flaps were installed to keep the cops from shootin' out his tires!





TRUCK DETAILS:
1990 W150S
3.9L V-6
4SPD, 4WD
AM-FM, PS, PB
2nd Owner
64K Miles



It has no A/C, no airbags, no fancy multiple computers, no GPS tracking system, no power windows or door locks, no expensive high performance enhancing parts, no blue tooth stuff, no wireless stuff, no jiffy roll bars or fancy dual chrome plated exhaust pipes, no lift kits or nitrogen filled adjustable gas shocks, no leaking sunroofs or moon roofs, no comfortable leather seats, no automatic all wheel drive systems, no "50 million special service tools required to repairs it" syndrome, no costly special trips to the service department at the Dodge dealer required, etc, etc, etc...



It does have, however, multiple grease fittings.





The side mirrors are off an old Ford that Russ abused.



The truck got a new overall factory PPG color clear coat paint in 2003 by Russ's very special friend "Little Al". It took about a month to do. Little Al did it after work and on the weekends... it cost at least 12 cases of Pabst Blue Ribbon beer...and a couple grand.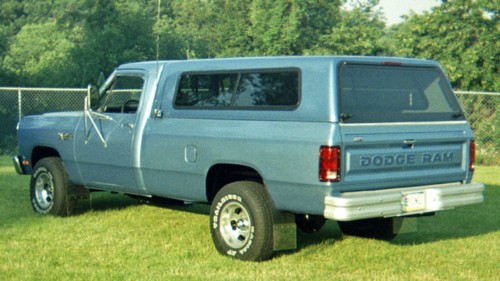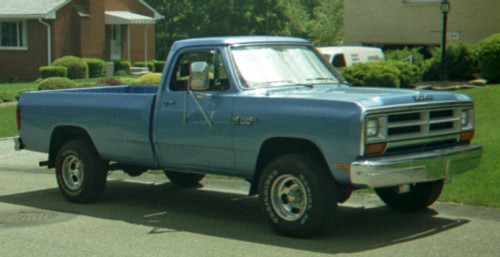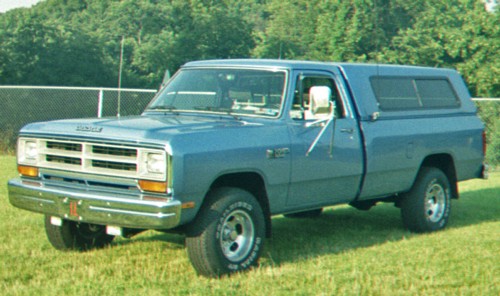 UPDATE (February 2021):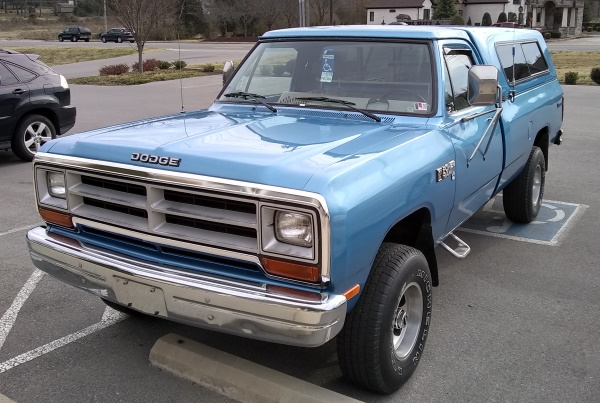 This truck still looks the same as the day "Little Al" painted it in 2003. Unbelievable. Little Al does incredible work. Russ never thought his truck would look (and perform) the same way it did in 2003. 18 years.

Below are 2 you tube links to Little Al. Back in 1991 he played a key role in helping to restore JT416 F4-U Corsair. He did the paintwork and because he is little, they stuffed him inside the fuselage for the grunt work. A week ago, Russ's brother "taped" together a primitive (before digital) (1991) panoramic color shot of JT416. It's pretty cool. He immediately put it on Russ's YouTube site.






Click HERE to see a YouTube video featuring Corsair and 1990 Dodge W150.





Click HERE to see a YouTube video featuring "Little Al" and restored Corsair.





Sorry to say that Joe Tobule's Corsair crashed and burned in 2002.



UPDATE (August 2021):

Russ's truck is a "RARE" 1990 Dodge W150 4x4 "Ted Nugent Signature Series" truck. The bright yellow Ted Nugent signature is at the top center of the windshield (which is original). Below is also a pic of the 383 Mopar with Hilborn Injector. His truck won't be a daily driver anymore, especially when he adds the open fender well headers this winter.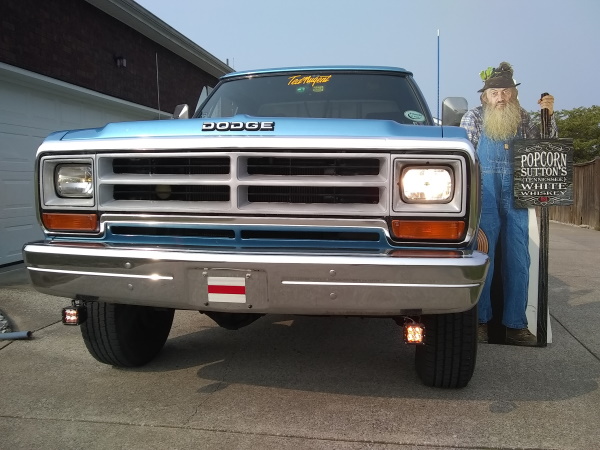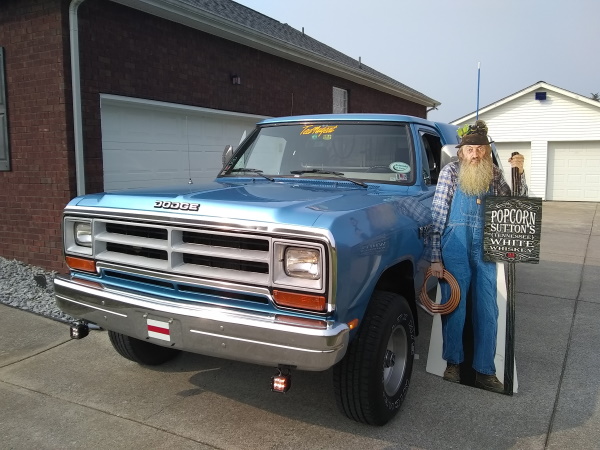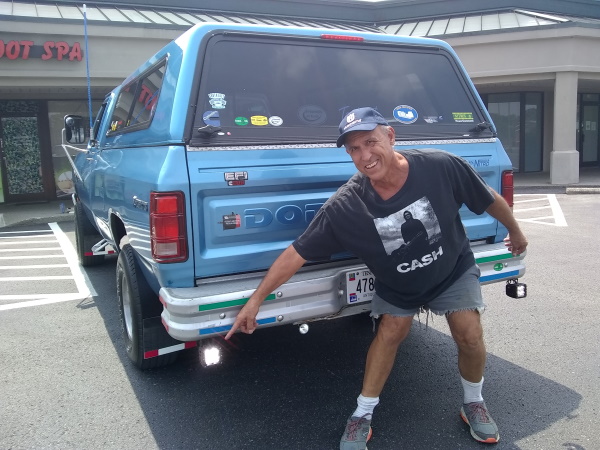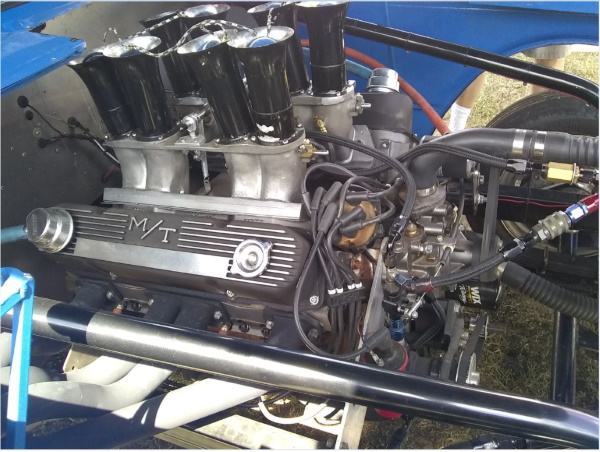 To learn more about Russ's 1990 Dodge truck or the Corsair you can email him at: russkrul@gmail.com
---
Are you proud of your Dodge truck or car? Want to show it off? Please email me a pic along with a description of your vehicle and I will add it to the Gallery.




Joe Leonard 2021-02-16