---
Gallery Page 352
Brion Butterbaugh's 1984 D350 SRW LWB Crew Cab




Brion with his truck next to a picture taken of his Grandfather, with his Model T, in the exact same spot, over 90 years ago.



Brion bought his 1984 D350 truck in June 2014, as shown in the first two pictures below, for $1500. The other pics are what it looks like after making some changes - removing the running boards, swapping on new tires and later model wheels, and a LOT of cleaning. Brion drives his Dodge truck nearly everyday!



Brion is in the process of swapping to a 1986-90 style core support, grill and bumper. He also plans to replace the window and door seals.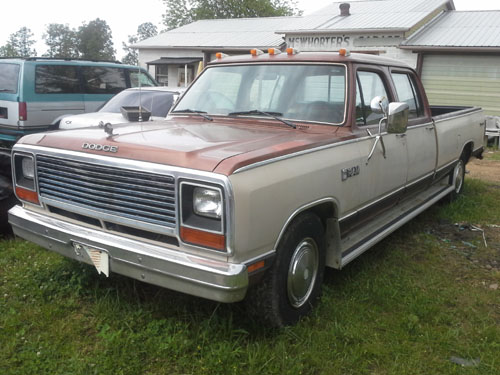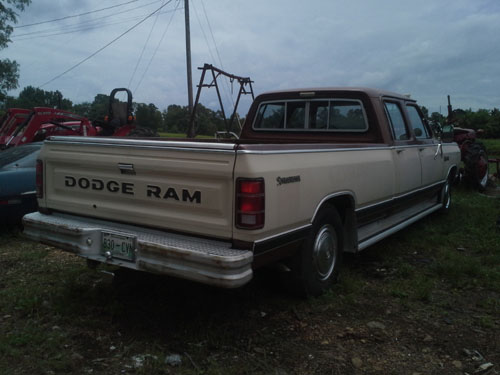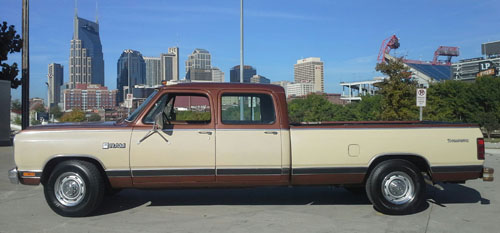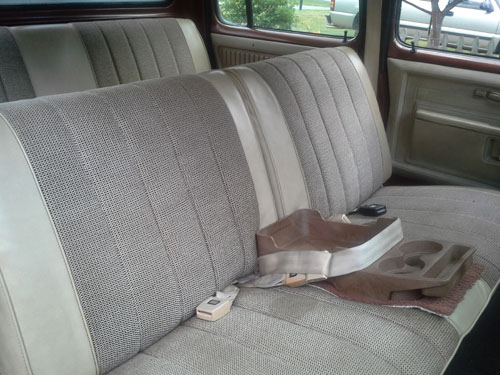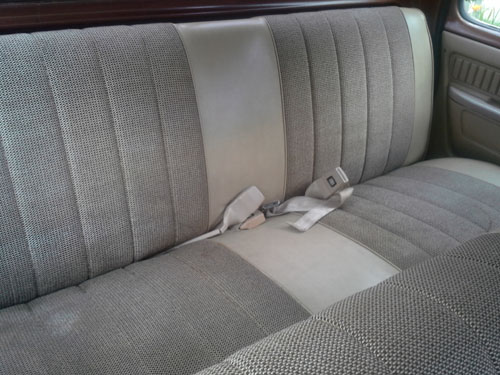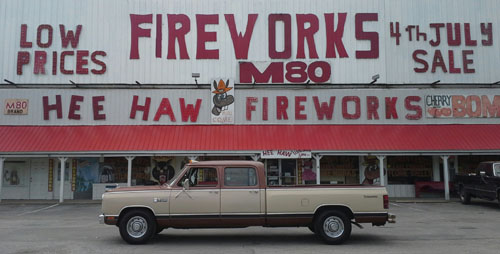 To learn more about Brion's 1984 D350 you can email him at: butter1963@hotmail.com
---
Are you proud of your Dodge truck or car? Want to show it off? Please email me a pic along with a description of your vehicle and I will add it to the Gallery.




Joe Leonard 2014-09-30