---
Gallery Page 395
Jeff and Marsha Conley's 1993 W250 Dodge Truck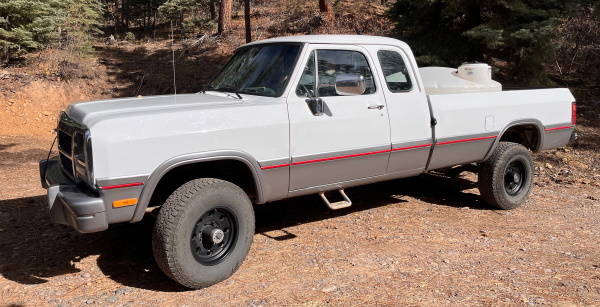 Jeff's parents bought this truck brand new at Lutz Motors in Placerville, CA in 1993. Jeff purchased the truck from them in 2004, with 58,000 miles on it. He cleaned-up and painted the truck in 2013. Jeff was a painter at the Dodge dealership in Durango, CO at the time. Jeff and Marsha used the truck to haul water, carry their Lance Camper, and pull their Jeep. Their truck now has 172,000 miles on it, and it's still running great.

Jeff installed a larger turbo, 4" exhaust, and turned up the fuel screw on the 5.9 Cummins. He also upgraded to an NV4500 5-speed transmission. Jeff added a new head liner and carpet along with the necessary gauges in the interior. The truck is now finished and they are going to continue enjoying it in Colorado.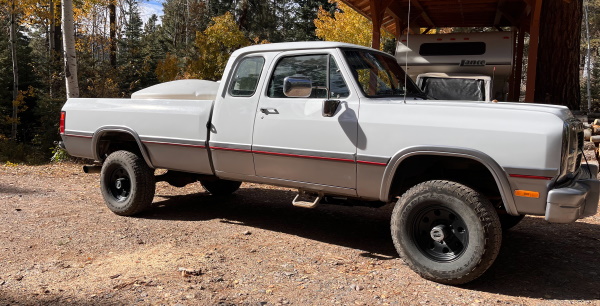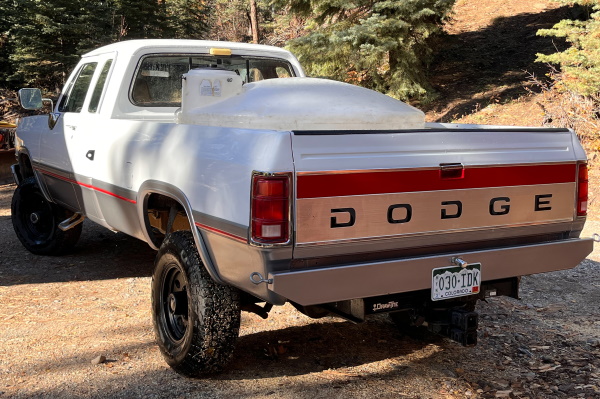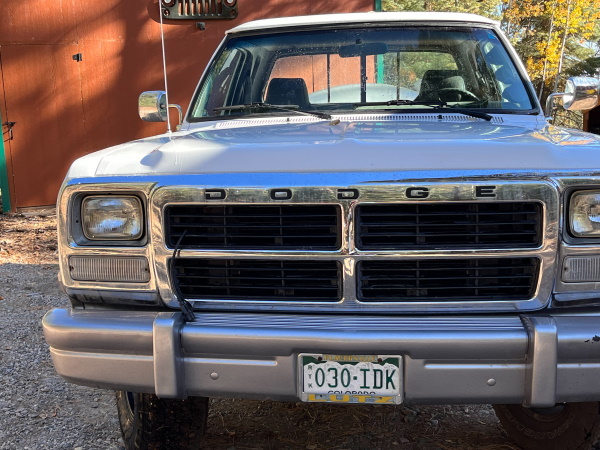 To learn more about Jeff's 1993 W250 you can email him at: laneconleycj7@yahoo.com
---
Are you proud of your Dodge truck or car? Want to show it off? Please email me a pic along with a description of your vehicle and I will add it to the Gallery.




Joe Leonard 2022/11/09