---
Gallery Page 1
James' Custom Californian
James' dad was the original owner of this 1976 D100 Custom Californian. He bought it new in 1977 from a local dodge dealer. It has a heavy duty half ton package that makes it a 3/4 ton. Currently it has a 318 with a 2BBL carb and long tube Hedman headers that run into dual glasspack exhaust. The 727 trans was recently rebuilt and is the original unit. He has been driving it since high school and is still using it to commute to college. The truck has almost 200,000 miles on it. James would like to get a bigger engine with fuel injection and an overdrive transmission...but right now...he is working on his 55 Bel Air.

Please email James at dinger15@yahoo.com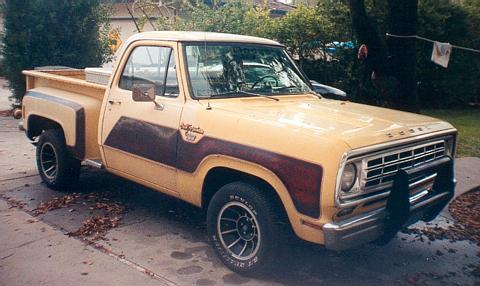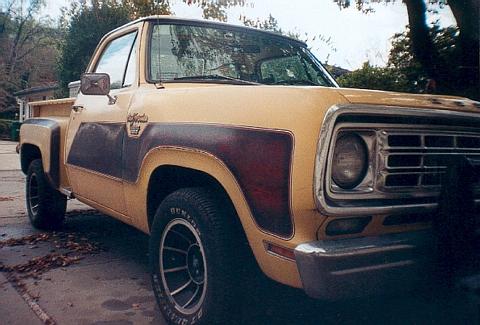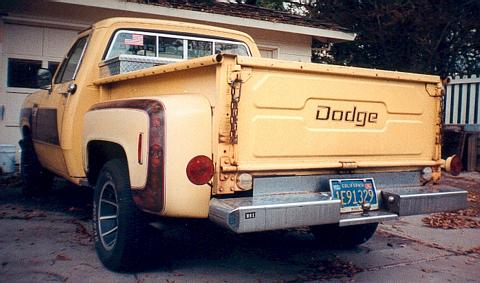 UPDATE: James graduated from college and uses his truck to commute to work in very cold or wet weather...he rides his Harley when it's nice outside. Future plans include installing a 360 that is at the machine shop right now. James will build it up and install it. He also plans on installing a new Auburn gear limited slip unit in the rear differential.

UPDATE: James installed both the Auburn limited slip and the 360.
---
Are you proud of your Dodge truck or car? Want to show it off? Please email me a pic along with a description of your vehicle and I will add it to the Gallery.




Joe Leonard 2007-10-02