---
Gallery Page 2
Mark Takes His 1978 Power Wagon Ice Fishing!
Mark has owned this 1978 1/2 ton W150 400 Club Cab since 1989. He bought it with 78K and it now has 178K. He has left it stock expect for tan trim and pin striping which he added about 8 years ago. He had the engine rebuilt 8 years ago at 138K and added an RV cam and Ford velour seats. Mark's truck is used mainly for camping. He lives in far eastern Arizona, in the pines 6500' elevation. He takes his Power Wagon ice fishing in the winter. He goes fishing 55 miles away to 9200' Reservation Lake for Rainbow, Brook and Brown trout, 2 or 3 times a year for 5 or 6 days at a time. Marks says it is gorgeous country...pines, spruce, fir and aspen at the base of Mt. Baldy which is 11,500'. His Power Wagon gets him there and back with no problem! Mark plans on keeping this truck until he wins the lottery! Good luck!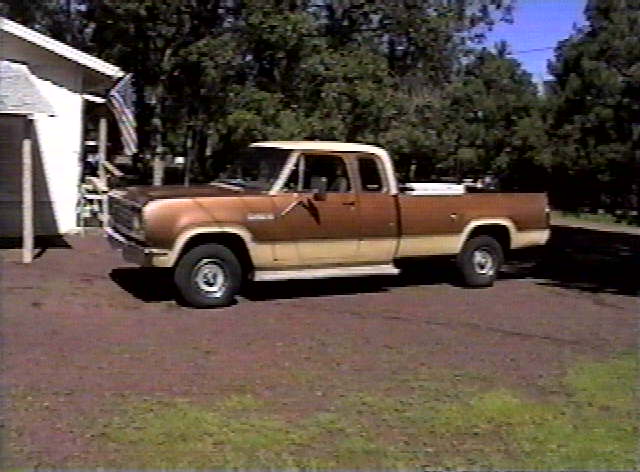 ---
Are you proud of your Dodge truck or car? Want to show it off? Please email me a pic along with a description of your vehicle and I will add it to the Gallery.




Joe Leonard 2007-02-09