---
Gallery Page 5
It took 5 trucks to make this Beauty!
Rich's truck is technically a 1980 but it took 5 trucks to make this one! Rich got the truck from a friend who built it from the ground up. It has a 318/340 cam and an aftermarket intake topped with an Edelbrock 600. The suspension has 1 ton springs in the rear with "add a leafs" in the front. In the future Rich plans to add a 4" suspension lift with 33s and a good paint job.
If you would like to know about Rich's truck, he can be reached at: RBaer@RainbowMovers.com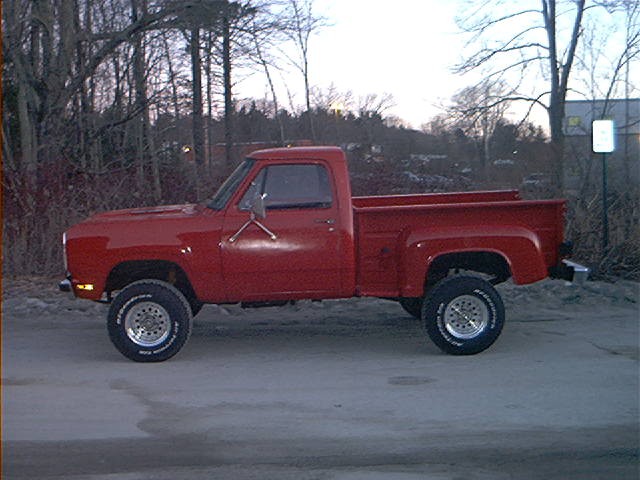 ---
Are you proud of your Dodge truck or car? Want to show it off? Please email me a pic along with a description of your vehicle and I will add it to the Gallery.




Joe Leonard 2007-02-09