---
Gallery Page 15
Doug's Drag Racer
Doug has been deployed to Qutar and had to leave his wife and truck behind. Please send letters of encouragement to Doug at: douglas.mcdaniel@seymourjohnson.af.mil Doug has a 1988 Dodge 150 short wheel base fleetside. The motor is a 360 that has been bored 40 over with an Edelbrock aluminum intake and Holley 750 double pump carb and MSD ignition. The transmission has a B&M Shift kit, and high stall converter. It has headers that can be uncapped and dual Flowmasters and a trac-lock rear end with 15" Centerline rims. The dash has been redone with all in dash Pro Comp gauges. The inside is done in maroon cloth and the outside in black. He plans on using the truck for 1/8 mile drag racing. He loves dusting 5.0 Mustangs on the street when they pull up beside him and think they have something.

UPDATE: Doug has returned from the "Land of Sand"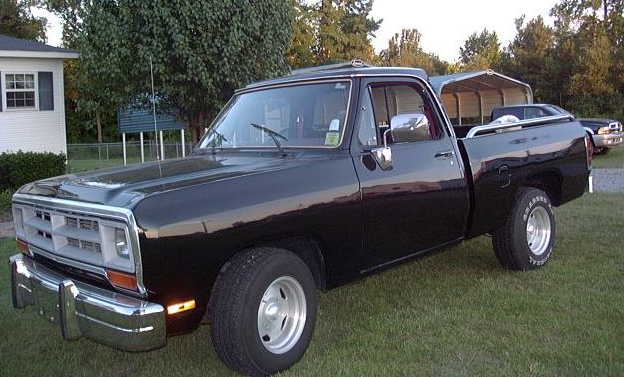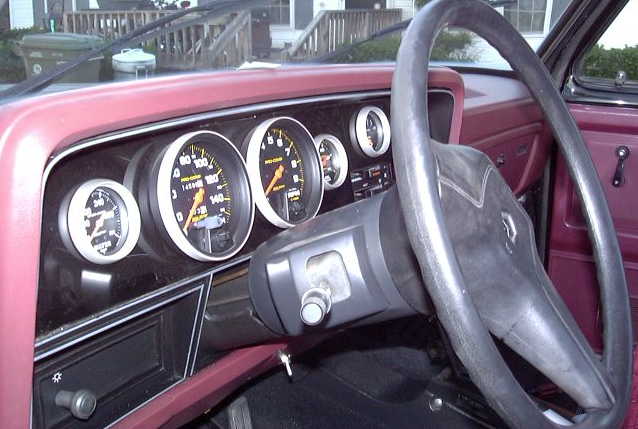 ---
Are you proud of your Dodge truck or car? Want to show it off? Please email me a pic along with a description of your vehicle and I will add it to the Gallery.




Joe Leonard 2007-02-09