---
Gallery Page 23
Bill Hansen Jr's Ramcharger Loves the Mud!
Bill lives in Wallingford, CT. This is his third Ramcharger. It is an 88 with it's an untouched original 318 TBI with 65,000 miles. Transmission is a 727TF, rear axle is a 9 1/4 and front is a Dana 44. The truck is in great shape, little rust, perfect interior. With help from his father and his business, "Turnpike Auto Repair" he has purchased 1-ton axles, and cleaned the truck up to show shape. The rims are American Racing polished aluminum 15x8's surrounded by Dunlop 32x11.50's. He plans to install a 440 stroker, beef up the tranny and t-case, and put it in the 1-ton axles to take the punishment of 38" Super Swampers. This beauty is off road often and loves the mud.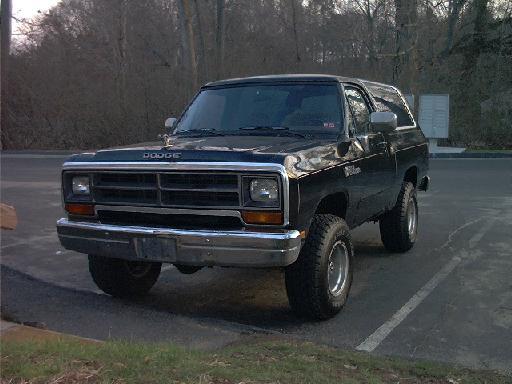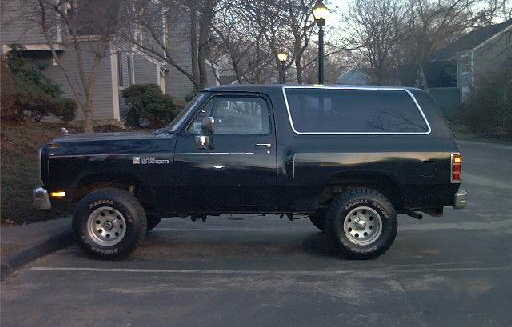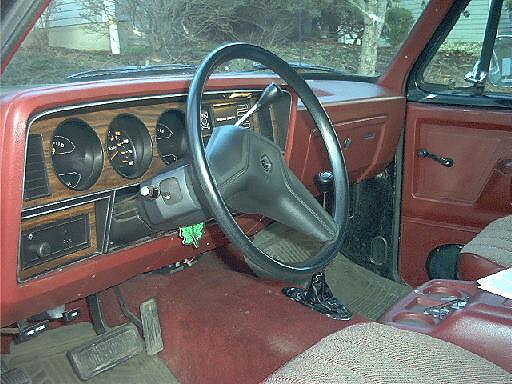 ---
Are you proud of your Dodge truck or car? Want to show it off? Please email me a pic along with a description of your vehicle and I will add it to the Gallery.




Joe Leonard 2007-02-09