---
Gallery Page 29
Dave's All Stock 92 Ramcharger
Dave Reynolds bought this beauty with only 62K from the original owner in January 2002. He looked for almost 6 years to find one this nice. When he got it the hood and roof had some acid rain damage and there was only minimal surface rust around the tail lights. He had the entire vehicle repainted in it's original colors. He added new Goodyear RT/S 31x10.5 tires and is going to install Monroe heavy duty shocks and front and rear chrome differential covers. If you would like to contact Dave his email address is: roadstar@zoominternet.net

Update: Here is Dave's finished 92 Ramcharger. Nice Job! He titles this pic " Non Finer".


Another Update: Below is Dave's latest project. A 1990 Dodge 3/4 4x4

Dave Reynolds Finishes Another Project!

Dave bought this truck from the original owner about 2 years ago. It is a 318 CI, Auto, with 47,678 original miles. He installed new Monroe heavy duty shocks and new OEM rear step bumper. Color is Chrysler's Champagne. The wheels are from a 97. And there is still more! We're impressed!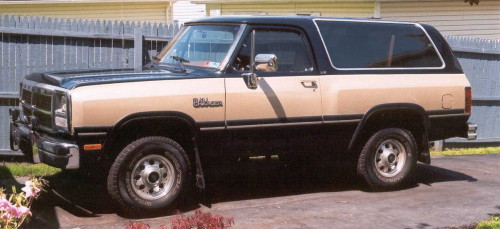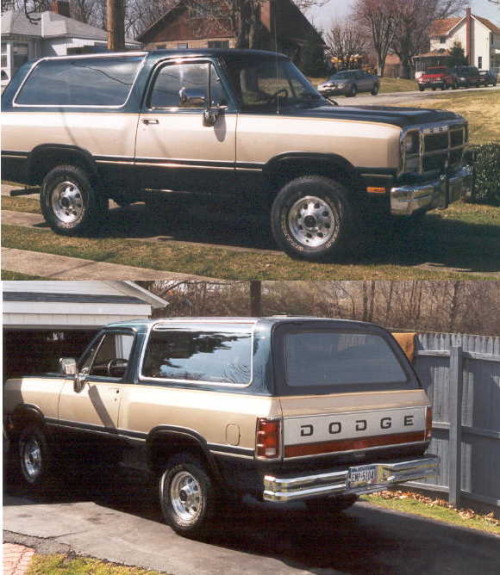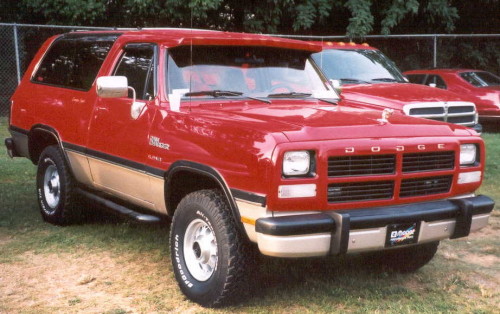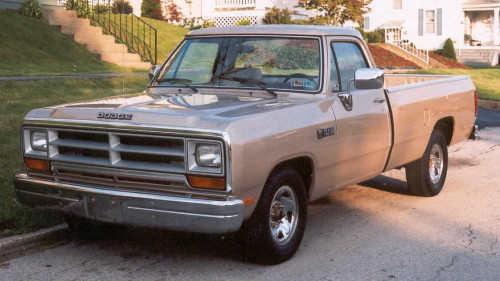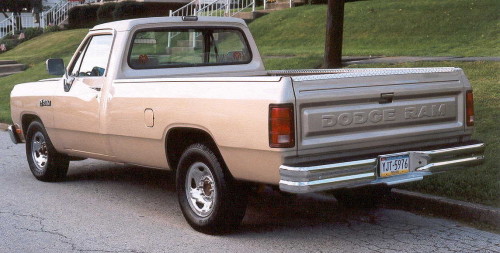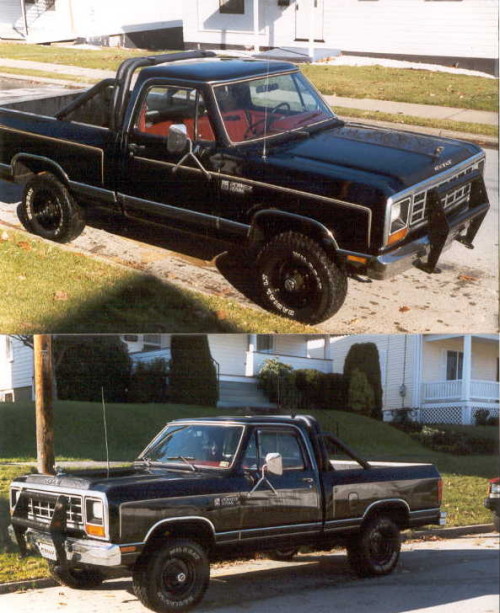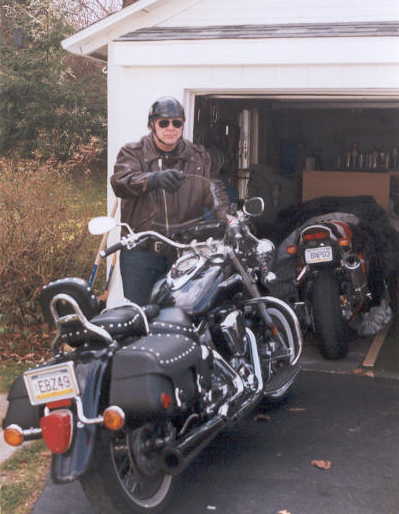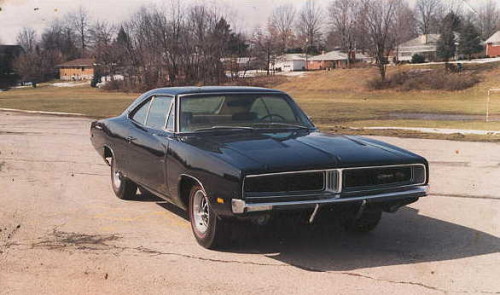 ---
Are you proud of your Dodge truck or car? Want to show it off? Please email me a pic along with a description of your vehicle and I will add it to the Gallery.




Joe Leonard 2007-04-01