---
Gallery Page 35
Tom Schaefer's "Big Blue" and "Mellow Yellow" Trucks
Tom calls his ride "Big Blue". It is a 1978 Dodge Ramcharger SE with a 360 bored out to 380. It has A/C, a mild cam and a K&N air filter. He has the truck lifted 6" using Rancho and home built parts, Ranch shocks and steering stabilizer, and 33 x 12.5 x 15 BF Goodrich A/T's on aluminum rims. The rest of the drive train features a NP203 with a part-time kit, Dana 44 front differential with Warn hubs, and a limited slip rear differential. Big Blue has a one piece tilt front end and lots of chrome! The interior has bucket seats, a factory roll bar and a fully carpeted interior. Future plans include swapping in Dana 60 front and rear differentials, with Ox-Track cable actuated lockers, and a NP241 transfer case. Other plans include air compressor and tank, onboard welder, soft top, 35" swappers, heavy duty bumpers/bush bars and nerf bars, receiver mounted winch and an off road trailer to match.

Mellow Yellow in Action!

Tom also has "Mellow Yellow" which is a 1986 Dodge Ramcharger Custom 150. It is an ex-police truck, equipped with a pursuit 318 heavy duty/police performance engine, heavy duty pistons, heads, valve train and cam. It has a heavy duty cooling package with an extra capacity radiator, oil cooler, transmission cooler and power steering cooler. Mellow Yellow also has Rancho shocks, heavy half ton suspension and lots of rust and dents! If you would like to talk to Tom about either of his trucks you may reach him at: tommasschaefer@rogers.com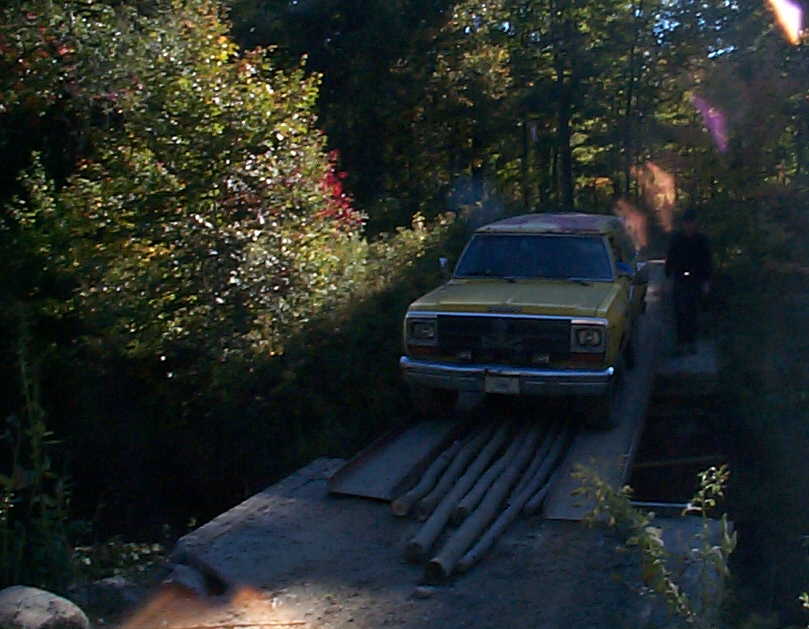 ---
Are you proud of your Dodge truck or car? Want to show it off? Please email me a pic along with a description of your vehicle and I will add it to the Gallery.




Joe Leonard 2007-02-09