---
Gallery Page 42
Joshua Schroeder's 1976 Power Wagon Built for Intimidation

Joshua's truck is a W200 daily driver and is intimidating on the road! People don't usually try to cut him off. They don't like seeing that grill in their rear view mirror! This 76 Power Wagon has been in the family since it was brand new. The interior is in great shape. Joshua bought it from his dad 3 years ago. It has been repainted by his dad twice, and it had an engine overhaul at 138,000 miles. It has a 400 engine and a 435 4 speed transmission. It is full time four wheel drive. And...EVERYTHING WORKS! It has two fuel tanks... which you need these days with the gas mileage these things get! The bumper weighs 500 lbs. The grill guard is two pieces and weighs the same. It takes two people to hold it up and one to bolt it on. When you look at the back bumper there are two vertical scrapes, one on each side of the license plate. Those came from someone who decided to rear-end him in their full size Toyota truck with a grill guard. Needless to say he didn't drive away from the thirty mile an hour collision! It caused about $5000 damage to his truck. Don't think he'll do that again.

UPDATE: OOPS!

Joshua had a little accident with the mud this spring! He slid sideways down the muck-hill into the run-off ditch. He says he probably could have gotten out, except for the fact that the front tires were almost bald and he had no room to get any momentum.

Joshua took his truck on a 500 mile round trip recently to Gunnison. The way he has the carb jetted it didn't much care for the 13,230' Cottonwood Pass they had to go over, but she still managed a respectable 25 mph! For 28 years old, he thinks she did quite well in all conditions... rain, hail, fog etc which they hit going there and back. Now that he know his truck is running well he's ready to start the restoration. Good luck Joshua!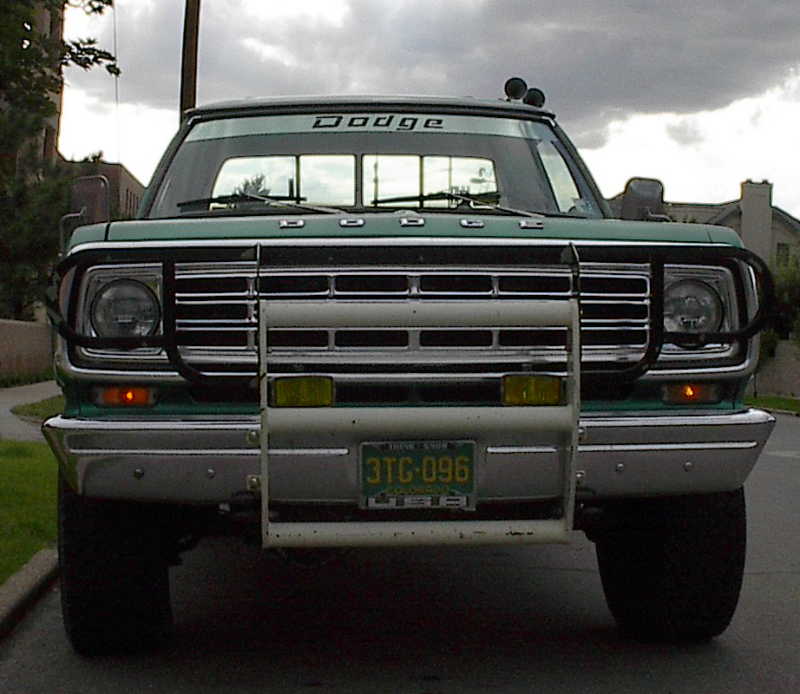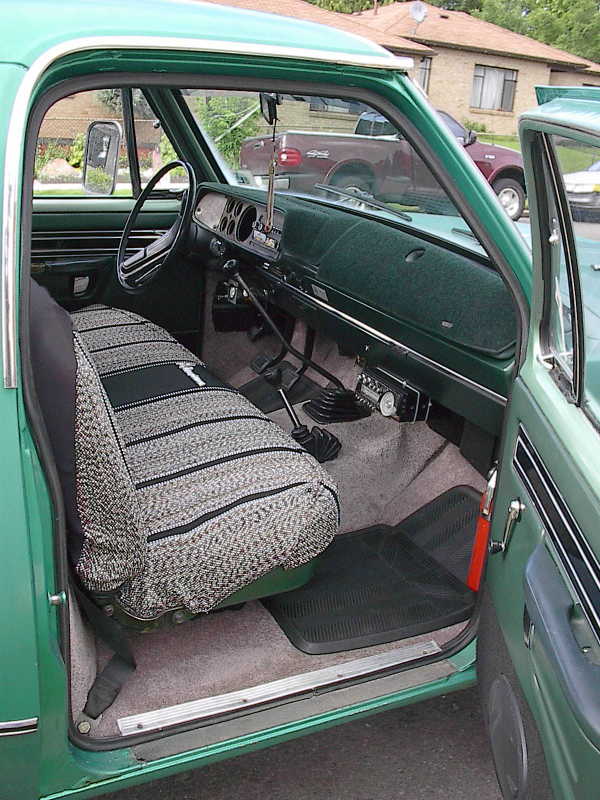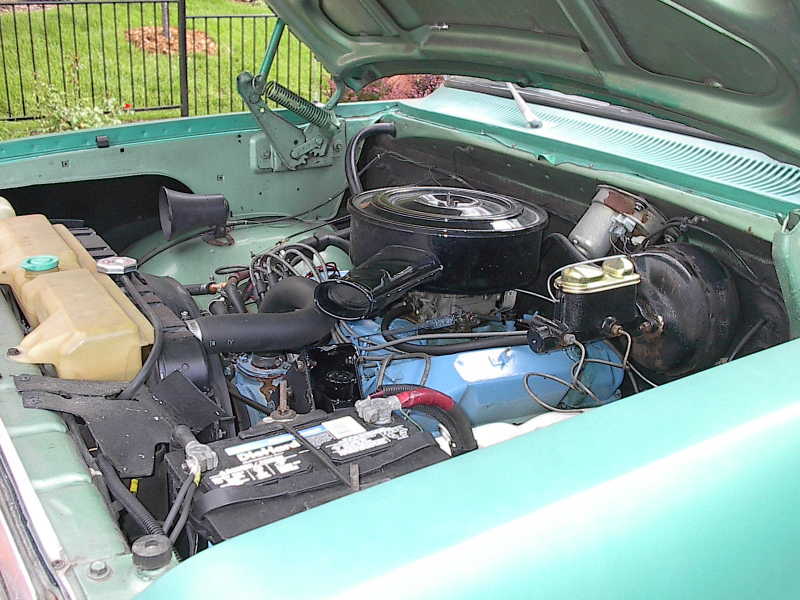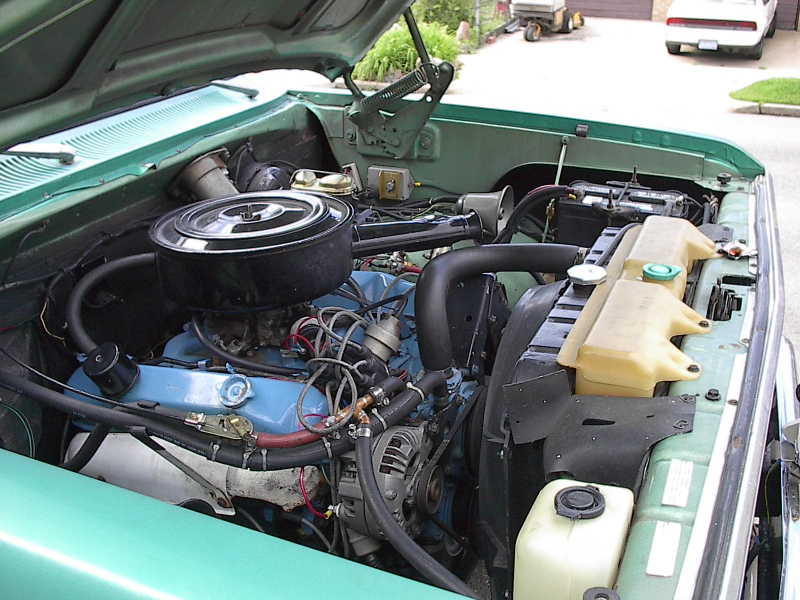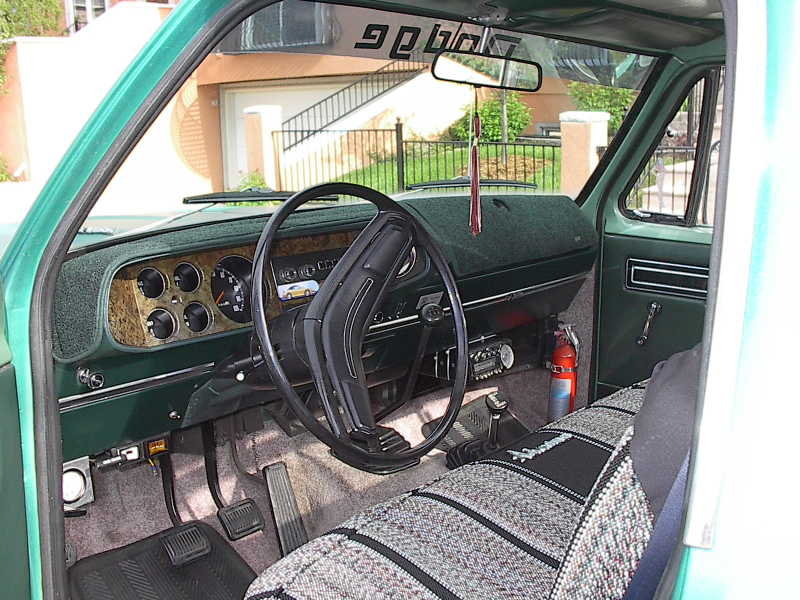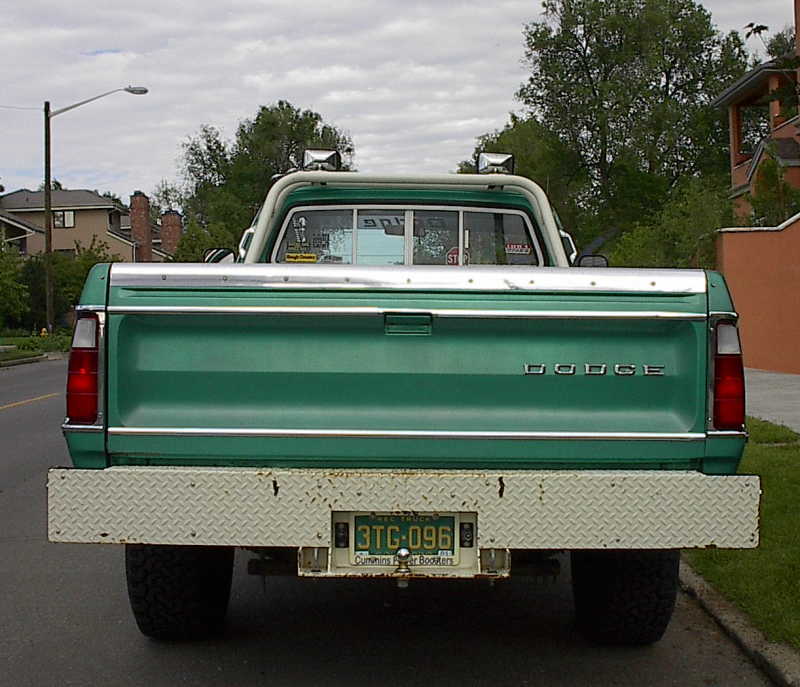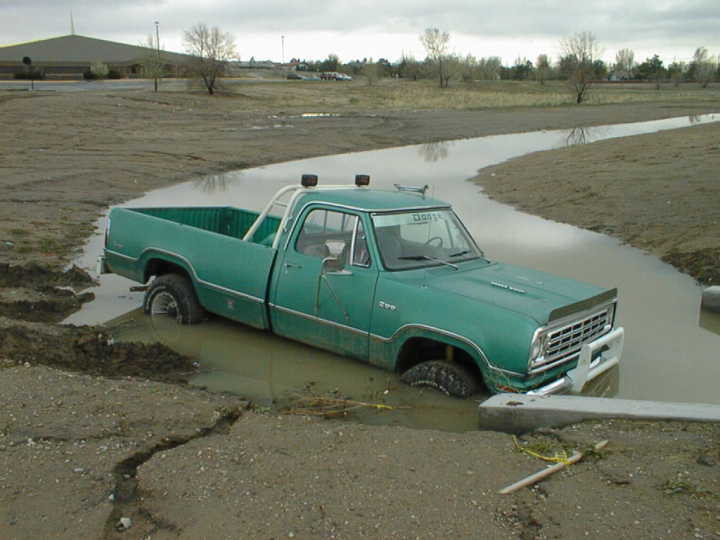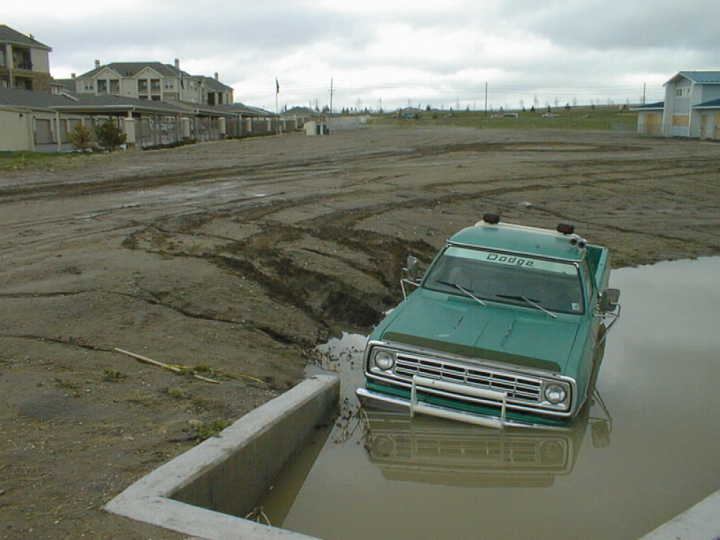 ---
Are you proud of your Dodge truck or car? Want to show it off? Please email me a pic along with a description of your vehicle and I will add it to the Gallery.




Joe Leonard 2007-01-07