---
Gallery Page 43
Brian Krause Has 2 Projects Underway

Brian has a '74 Trailduster 360/727 dual exhaust, black Daytona rims with 31x10.5 Goodyears, factory tach and cruise control. This truck is an early '74 and has the first design removable top (later 74's have a different top or so he's been told). This truck is his baby and he's in the process of restoring it and possibly putting a big block in it. Not a bad looking truck for only $800!

Brian's 81 Power Ram 250 Club Cab rebuilt 360/4 speed 32x11.5 tires. When he bought this truck he kept wondering why for a 3/4 ton it had 5 lug wheels on it. He found out later that the axles were swapped out and put on to a 79 Ramcharger. He figures that's why he got it so cheap ($850). He is trying to turn this one into an off-road truck.

PROJECT UPDATE:

Brian's Trailduster now has a 4" lift kit, a completely new front end with new rims and tires. Brian got rid of his 81...it had way too many problems. He does have a new "toy"...a 1967 D100. It started life as a 6 cylinder 3 on the tree. It now sports a wide block 318 with a 727 automatic. It has dual exhaust. There is no bondo anywhere in the body. It is super clean and he stole it for only $550. Brian if you read this...we need your new email address.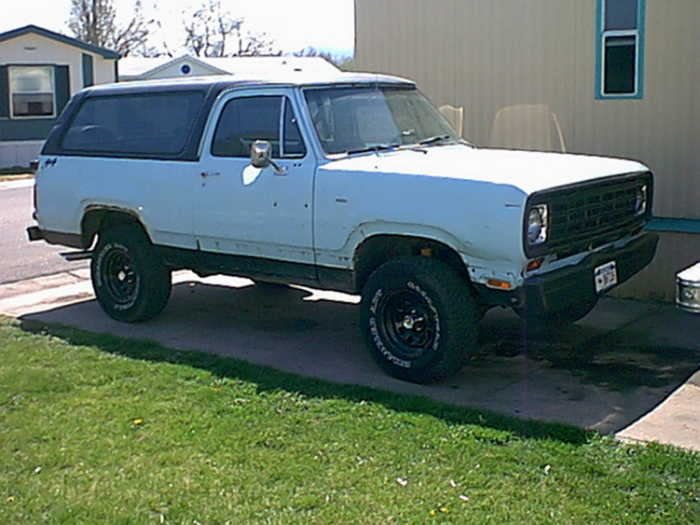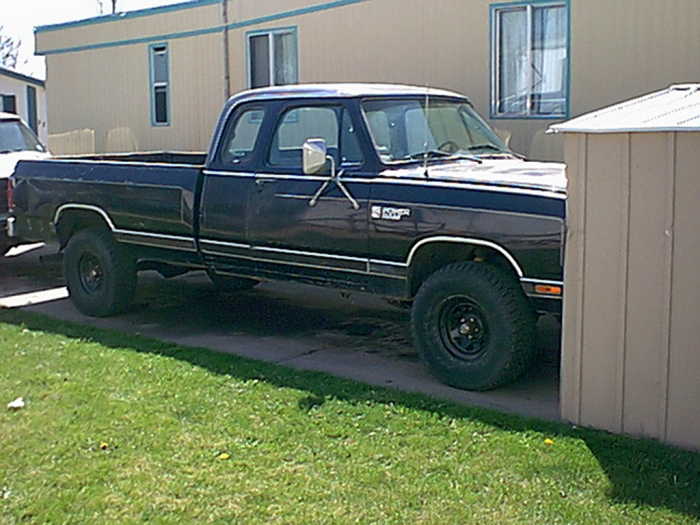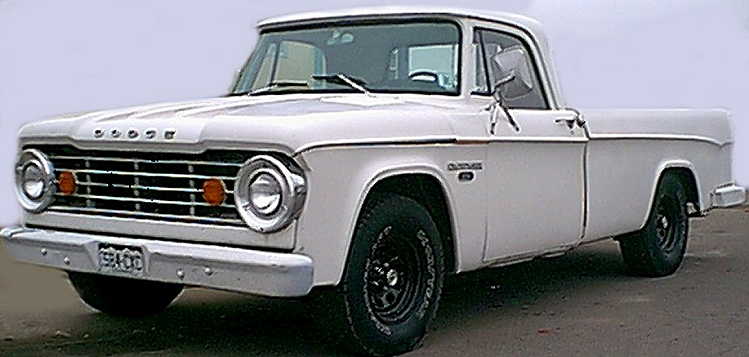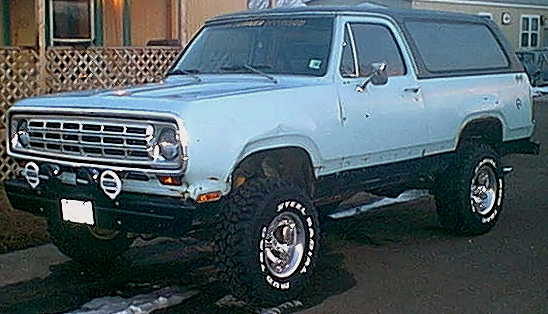 ---
Are you proud of your Dodge truck or car? Want to show it off? Please email me a pic along with a description of your vehicle and I will add it to the Gallery.




Joe Leonard 2007-01-07