---
Gallery Page 56
Greetings from the High French Alps!

Lilian's Ramcharger is a 79 4x4 with a 318 and a 727. It rides on 8 1/2 x 15 American Racing Torque Thrust wheels and BFG All Terrain tires. It has chrome front and rear differential covers. Lilian is almost ready to install a 360 with Mopar performance valve covers and air cleaner. The exhaust system will also be upgraded with Hooker headers, 3" stainless exhaust pipes and 3" glass packs. The exterior is cadet blue metalic and ensign blue metallic.
Lilian has owned this Ramcharger since 1995 and has put over 180,000 KM on it. Lilian is the 5th owner and the Ramcharger only had 100,000 KM on it when he got it. He uses it to make deliveries for his work, and to get to good hiking areas in the mountains (except in the winter). Ramchargers are are quite rare in the French Alps, so when his mom needs to use a powerful truck, she borrows his. Lilian can be reached at: Lilian.Melo@tele2.fr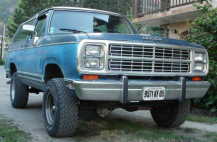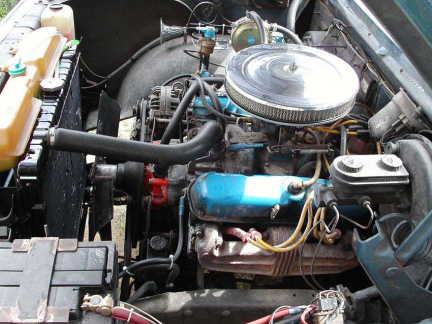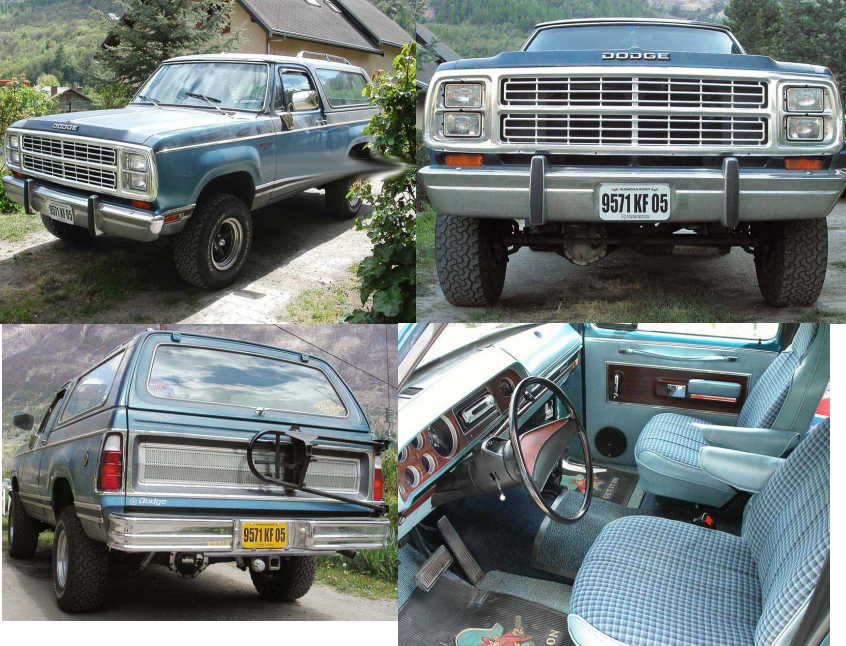 ---
Are you proud of your Dodge truck or car? Want to show it off? Please email me a pic along with a description of your vehicle and I will add it to the Gallery.




Joe Leonard 2007-02-08