Gallery Page 67
Greeting's from the Yukon

Here are pictures of Dan's truck. It has attracted plenty of attention as he slowly goes through it.It appears to be an all original, unmolested 1976 Dodge Adventurer Sport Camper 7500. Only 108 Camper 7500's were ever made for Canada, and this one is 1 of 14 ever made that came with the 60 Amp Alternator!



1976 Dodge Adventurer Sport Camper 7500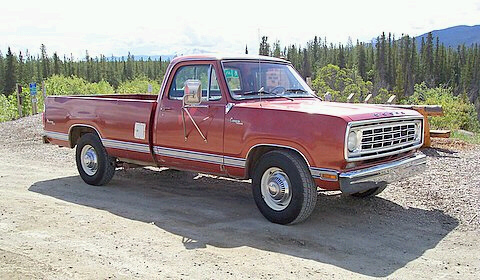 For a $450 initial purchase price, many are shocked as the truck gets cleaned up and gone through on a very basic level. After over 30 hours spent hand-buffing the body, the original paint still holds a great shine for a 28 year old truck. The 16.5 rims are from another vehicle (Dan has the originals, which are quite rusty), and they took around 4 hours to clean up, but they are white! The truck runs and drives even better than it looks.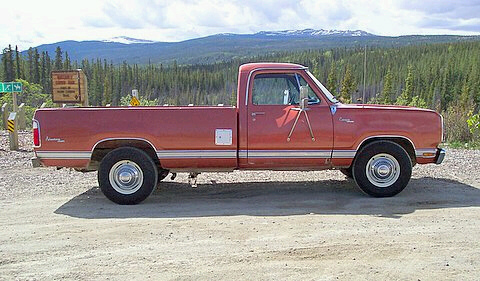 For a truck found in the Yukon, it is hard to believe how clean and straight it still is. The odometer reads 09732 today, and it seems possible it has only turned over once due to it's condition. This would mean it only has 175,000 KM on the truck, and it sure sits, acts, runs, feels, looks, and drives like this is likely the case.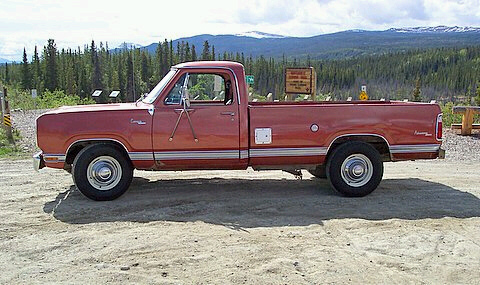 Though there is a bit of rust here and there under the trim-line, it gives it Yukon character.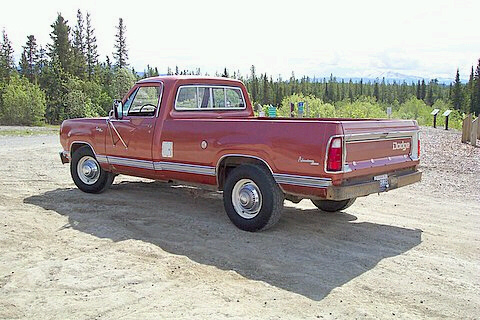 That rear bumper will be cleaned up, straightened, and painted for now, until he finds a bumper like it would have originally come with. This one looks custom made. One day Dan hopes to find the correct trim for the tailgate as well.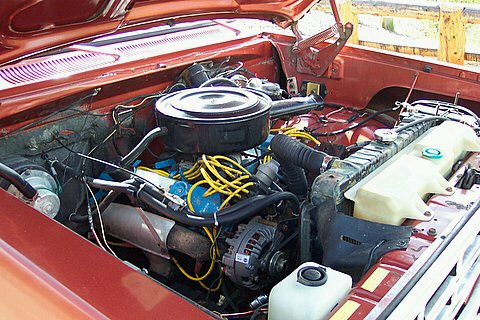 A friend steam cleaned the engine compartment and engine for him, and he was shocked what was under years of grime. The 400 runs smooth and still, burns no oil, and sounds incredible with custom dual exhaust that runs out the passenger side.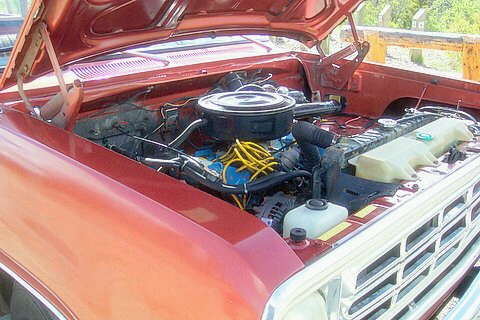 This engine is so easy to work on, everything is simple and within reach. Dan changed the plugs in no time. Try that on a 1992 Grand Caravan LE with the 3.3L (Funny how this 400 is rated at a 6.6L - Twice the engine!) Also note that the paint seems to be completely original, with no true signs of a repaint over the years (under the hood or anywhere!).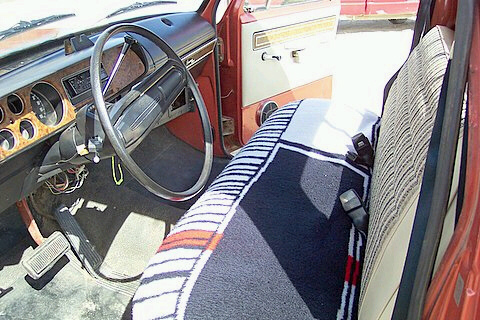 Other than a tear in the drivers side of the bench seat (covered with an old blanket he used to use on his 1967 Dodge Polara 2 Door Hardtop w/ a 383/A727 Automatic) the interior has virtually no damages to speak of anywhere. The pedals have very minimal wear, the steering wheel has none, and the dash and trim have no blemishes either!.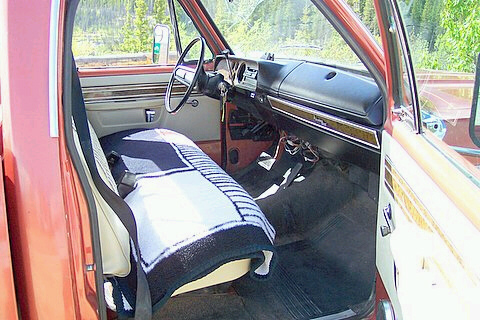 Dan's wife is to be thanked for the clean up of the interior, and again, he was shocked as to what was under years of grime and dirt.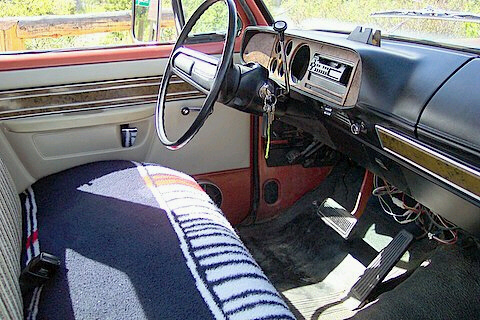 All and all, he is so thankful he walked up and asked about the Old Dodge in those folks back yard. When the man named the $450 asking price, Dan's heart leapt out of his chest. He could not say no!

Here are some of the specs:

400 BB Engine
A727 Auto Transmission
Spicer 60 5500#, 3.54 Rear Diff W/ Aux Rear Springs
Power Front Disc Brakes, Rear Drum
Deluxe Heater Package (Great For The Yukon)
Power Steering
Dual Elect Horns
Standard Trim Override
Cloth & Vinyl Bench Seat
60 Amp Alt & 70 Amp Battery

Well, there it is thus far. By the way, Dan's neighbor came over and rewired the truck from the cab back, so now those taillights work fine. It actually ended up being a simple ground problem where the taillight lens connects to the body. The wiring was in need of some attention anyway. As you can tell, folks have been excited about helping out with the truck a lot! From the wiring, cleaning, getting water out of the fuel system, a ball joint, a tie rod end, an alignment, a tune up, sorting out tires and rims, and yet much to do, it has been well worth it. Dan's email address is: yukondunns@northwestel.net

UPDATE: Dan sold his truck to a car/truck collector who plans on restoring this beauty. Dan is trying to get ahold of him so he can keep us updated on its restoration and whereabouts. Dan loved this truck so we wouldn't be surprised if one day he bought it back or got a similar truck to drive.
---
Are you proud of your Dodge truck or car? Want to show it off? Please email me a pic along with a description of your vehicle and I will add it to the Gallery.




Joe Leonard 2007-06-10