Gallery Page 77
Martin's 1975 Power Wagon in Action!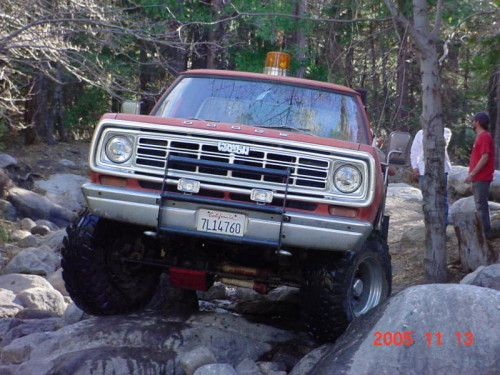 Martin has a 3/4 ton 1975 Powerwagon. He enjoys "Off Roading" with his boys, Chris, Kurtis and Willy. He purchased this truck from a geologist friend. He had been putting it together for his work. Martin bought it from him because he has a soft spot for rare or unusual vehicles. After all, how many lifted service trucks do you see driving around? One of the first things he fixed was the orange caution light. The caution light is what finally sealed the deal for him. The light gives the truck, "personality".

Martin's truck has a 360cid engine with a NP 435 speed granny trans. It also has Thorly headers and dual exhaust. Since it recently got pardoned in Calif to smog exempt, it soon will have an Edelbrock dual plane manifold and Carter 4bbl carb. It is lifted 5 inches in the back and 4 inches in the front. It has 36 inch Goodyear full military tires. It also has a mile marker part time 4x4 kit installed. Much of the suspension has been upgraded to Rancho. The rear springs have been replaced and upgraded to heavy duty overload.

Additional info:
Tires: Goodyear Wrangler2 military 36x 12.50x 16.5 LT bias
Clutch: Center force
Transmission NP 435 4 speed granny
Transfer case NP203 with mile marker part time kit
Shocks RS5000 Rancho
Suspension 4" Rancho lift front- 5" lift super load in rear
Engine 360 2 bbl - With Thorly headers and dual exhaust
Dana 44 front differential
Dana 60 rear differential

One of these days Martin wants to paint the truck jungle camouflage and add a winch. He has had his Power Wagon about 2 years and although it was built in 1975 it has been his most reliable vehicle. It has even been more reliable then his 2005 Saturn and 2001 Camaro!

UPDATE(December 2017): Martin's truck has had major engine and radiator work done to it. A a fun note: His truck is now in a video game called Spintires.



If you would like to know more about Martin's truck and adventures please email him at: may_chick_rip@yahoo.com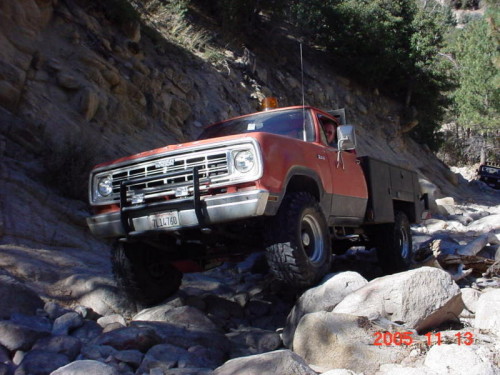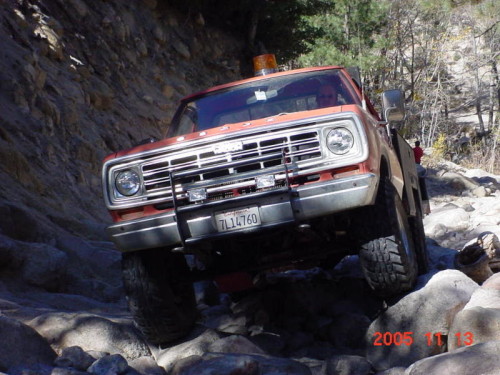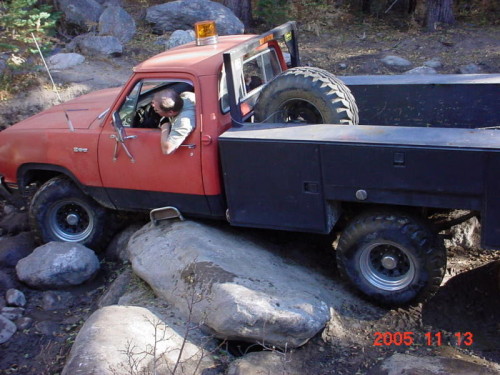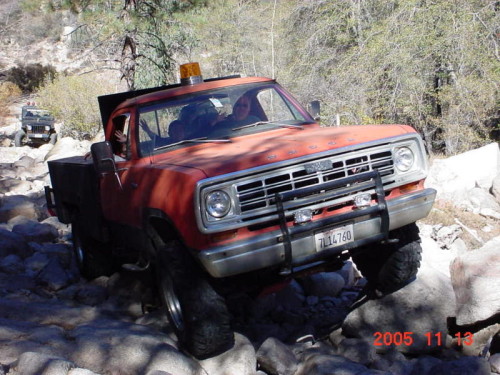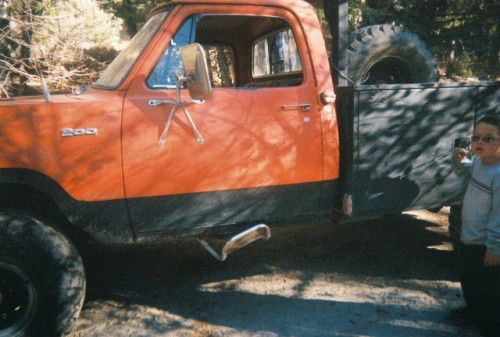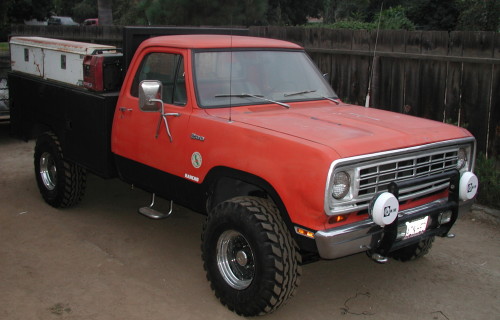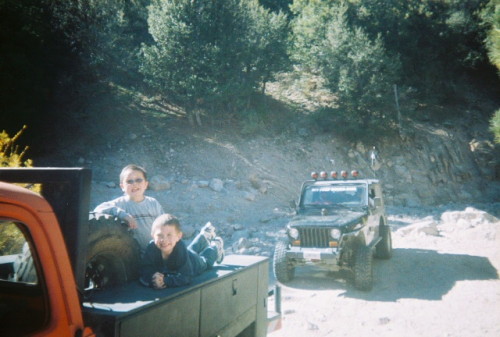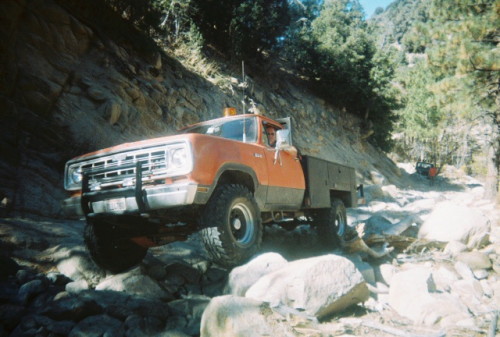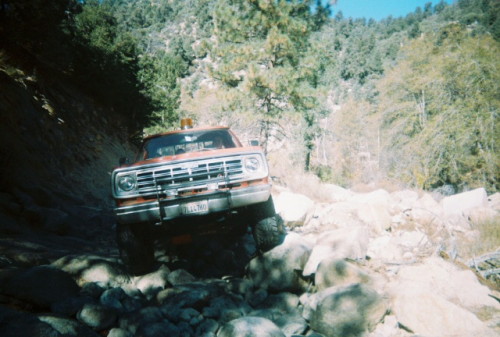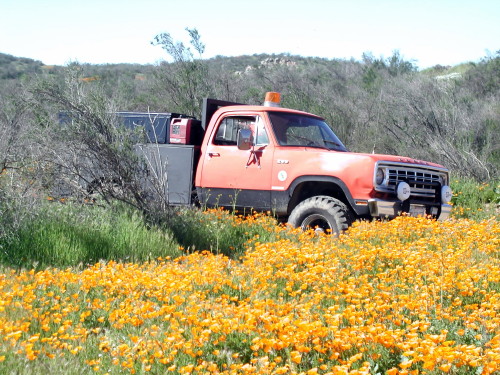 Below are a couple updated pictures: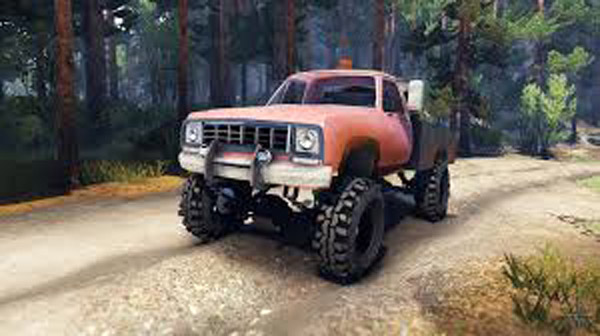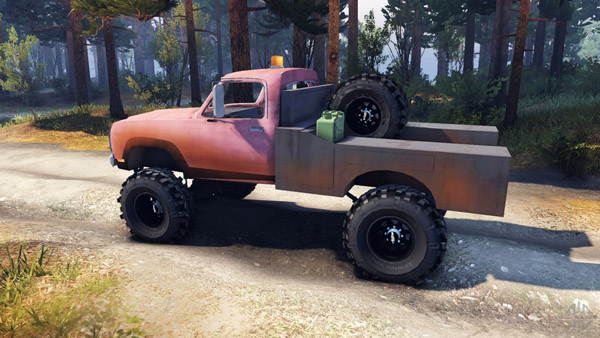 ---
Are you proud of your Dodge truck or car? Want to show it off? Please email me a pic along with a description of your vehicle and I will add it to the Gallery.




Joe Leonard 2007-02-08