---
Gallery Page 86
Dan and Stephanie Williams are Both Dodge Truck Fans
Dan and Stephanie are proud owners of 4 Dodge trucks. Stephanie drives a 1981 Dodge Ramcharger SE that she just bought in Phoenix, Arizona. It is a 318, 4WD, 2 barrel with an automatic transmission. They are working on getting it back into shape. The body is rust free and straight but it has some mechanical problems. They plan on lifting it 4 inches, getting a light rack for it and a push bumper for the front.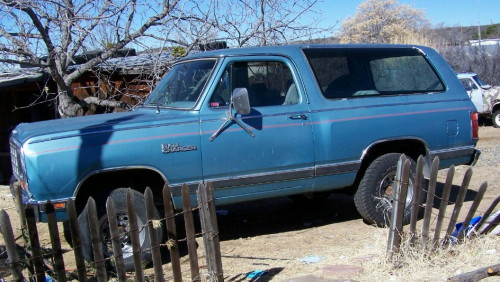 Dan drives the red 1983 Dodge Ram and the black 1984 Dodge Ram. Both are 4 wheel drive. The red one is his daily driver and trail driver down in Arizona where they live now and the black Dodge truck is his driver in Alaska. The black 1984 is being stored at his parents house in Alaska. Both trucks have 318's and the black one has a manual transmission. The red one is getting a manual transmission put in it this summer.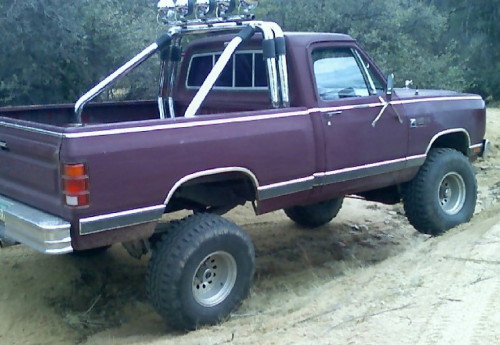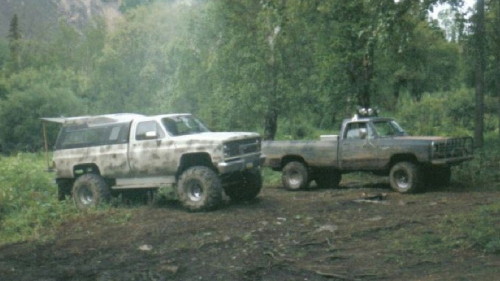 They also have another 1984 Ramcharger sitting in Alaska.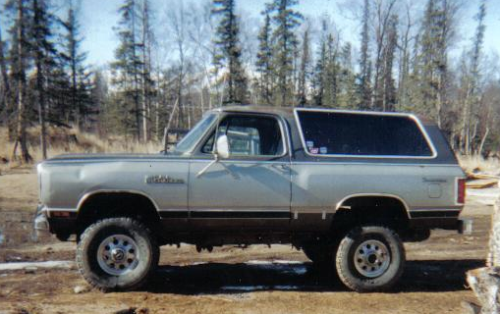 Dan and Stephanie can be reached at: saw4364@comspeed.net
---
Are you proud of your Dodge truck or car? Want to show it off? Please email me a pic along with a description of your vehicle and I will add it to the Gallery.




Joe Leonard 2007-03-01